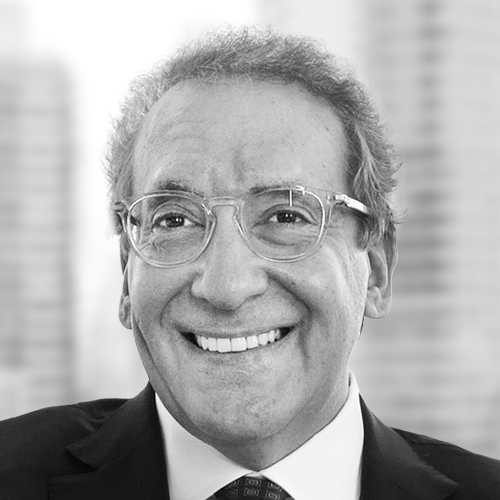 Gregory Bedrosian
Managing Partner & CEO, Member of the Executive Committee
Consumer & Retail Tech
Digital Media
Digital Services
"As a pioneer in cross-border M&A and private equity – I often note that successful global dealmaking is 1/3 finance, 1/3 diplomacy, and 1/3 social psychology"
Gregory Bedrosian is a Managing Partner & CEO of Drake Star, responsible for overseeing the day-to-day management of the firm on a global basis. Gregory is a seasoned investment banker whose experience spans both domestic and cross-border M&A and private equity transactions across the US, Europe, and emerging markets. Amongst his numerous honors, Gregory received the 2021 Global M&A Leadership Award, the 2016 M&A Advisor Leadership Award and is an M&A Advisor Hall of Fame inductee for his accomplishments in and contribution to international and cross-border mergers & acquisitions.
Mr. Bedrosian is a member of The Council on Foreign Relations and a regular speaker and contributor to leading industry and academic forums as well as Bloomberg, Forbes, and other leading financial news media. Gregory is currently an Advisor at the Harvard Innovation Labs, Non-Executive Chairman of the Investment Committee of Da Vinci Capital, a leading tech-focused emerging markets private equity investment firm, Non-Executive Board Member of a prominent emerging markets hedge fund as well as Senior Advisor to MEP Capital, a media & entertainment-focused credit and private equity fund.
Before Drake Star, Gregory co-founded Renaissance Capital, a leading investment bank focused on emerging markets and he was also the co-founder of The Sputnik Funds, a $1 billion private equity investment firm. He began his investment banking career at Credit Suisse First Boston and Salomon Brothers (now part of Citigroup). Throughout his international finance career, he has lived and worked in some of the most dynamic cities in the world – from New York and Boston to London, Moscow, and Miami.
Gregory holds an MBA from Harvard Business School and a BS in Economics from the Wharton School of the University of Pennsylvania.
Get In Touch
Please search by region and sector so we can point you to the right member of our team.