Cinema Operator
NEW YORK | LOS ANGELES | GENEVA | December 13th, 2012 – A consortium backing the Moscow based media entrepreneur Paul Heth, advised by Redwood Capital Group, and consisting of the lead investor Baring Vostok Private Equity, UFG Private Equity and the Russian Direct Investment Fund, announces an investment in Karo Film, one of Russia's leading cinema chains. The consortium will acquire a controlling shareholding in the company and will additionally support a circa $100 million investment initiative to open new multiplex cinema venues under the Karo brand over the next three years.
Paul Heth has been appointed as Chief Executive Officer of Karo Film. Mr. Heth brings 20 years of development and senior operating experience in the international and Russian cinema industry. Mr. Ogorodnikov and his business partner Oleg Andreev, co-founders of Karo Film will both retain significant stakes in the business. Mr. Ogorodnikov will also continue to serve as its Chairman.
Paul Heth, said: "I am looking forward to working with Leonid Ogorodnikov, and I am excited that with the backing of three of Russia's leading private equity firms Karo is now positioned to lead the next phase of development of the Russian cinema industry. We will immediately make a substantial investment into Karo's existing infrastructure to improve and upgrade Karo's 3D and large format digital projection capacity, improve its food and beverage offerings and will work to enhance the efficiency of the company's overall operations. In the near future we will also be announcing a number of new locations to include the largest cinema developments ever undertaken in Russia."
Leonid Ogorodnikov, Chairman of Karo, said: "I was extremely impressed with the caliber of the investment group assembled by Mr. Heth, all of whom are focused on long term value creation. We are very proud that since our founding in 1997 we have grown Karo Film into a major player in the Russian cinema sector. Russia is now one of the world's most important and fastest growing movie and digital entertainment markets. With this announcement we are positioned to take Karo to the next level."
Russia is one of the world's top ten largest theatrical exhibition markets with box office takings in 2012 expected to exceed $1.3bn and forecast to grow strongly into the medium term.
About Paul Heth (Patton Media)
Mr. Heth is widely credited with the revitalization of the Russian cinema sector. In 1993 Mr. Heth co-founded and operated Russia's first two modern style cinemas. In 1996 Mr. Heth co-founded Kodak Kinomir, which under his leadership was one of the highest grossing and most profitable cinemas in the world. In 2000 Mr. Heth partnered with the American media conglomerate National Amusements (parent company of Viacom and CBS) to design, build and operate unique "next generation" multiplex cinemas in Los Angeles and Philadelphia. In 2002 Mr. Heth with Shari E. Redstone and National Amusements co-founded Kinostar Delux cinemas in Russia, which generated close to 10% of the Russian national box office. Mr. Heth led a successful trade sale of the company in June of 2011. In addition to his activities in theatrical exhibition, Mr. Heth and partners and Sony Pictures Entertainment formed Monumental Pictures in 2005 to produce, market and distribute local language feature films for the Russian theatrical film market.
About Karo Film
The Karo Film Group was founded in 1997. It established new standards in Russia for movie theatres. Today, Karo Film is a leading motion picture exhibition company owning and operating 31 modern movie theatres comprising of 197 screens in Moscow, the Moscow region, St. Petersburg, Nizhniy Novgorod, Samara, Kazan, Kaliningrad and Surgut and serves nearly 12 million visitors per year, with forecasted sales in 2012 of approximately $190 million.
About Baring Vostok
Baring Vostok is one of the leading private equity firms operating in Russia and the CIS. Baring Vostok Private Equity funds have invested over 2 billion USD in more than 60 companies since 1994, and currently have committed capital of 3.7 billion USD. The fund's portfolios were diversified among financial services, oil and gas, consumer products, telecommunications, and media sectors, including СТС Media, Golden Telecom, Yandex, Ozon, Gallery Group, Centre of Financial Technologies, Enforta, ER-Telecom, 1C, Burren Energy, Volga Gas, Zhaikmunai, Novomet, Kaspi Bank, Orient Express Bank, Europlan, EMC and others. The investment advisor of the funds, Baring Vostok Capital Partners (Guernsey) has been voted "Russian Private Equity Firm of the Year" by the readers of Private Equity International and Private Equity Online every year since 2005. The sub-advisor of BVCP has a branch office in Moscow with a team of 30 experienced investment professionals. Baring Vostok is a member of Baring Private Equity International, a global private equity group with more than $12 billion USD of capital under management by affiliates in CIS, Asia, India, Europe and Latin America.
For more information, please visit www.bvcp.ru
About UFG Private Equity
UFG Private Equity is part of UFG Asset Management group, a leading Russian-region focused alternative asset manager advising on $1.2 billion in assets across debt and equity hedge funds, mutual funds, managed accounts, real estate/agriculture funds and tradition private equity funds. UFG Private Equity funds invest in companies primarily in Russia as well as the neighboring CIS countries. UFG backs exceptional management teams in businesses with clear growth opportunities and where there is an opportunity to significantly increase equity value for shareholders. Since its inception in 2005, UFG Private Equity has participated in 18 investments with an aggregate transaction value of over $1 billion.
For more information, please visit www.ufgam.com
About RDIF
Russian Direct Investment Fund (RDIF), established in June 2011, is to be capitalized with $10 billion in Russian government funds to make equity investments that generate strong returns. In each investment it makes, the RDIF is mandated to secure co-investment that as a minimum matches its commitment, thus acting as a catalyst for direct investment into the Russian economy. The RDIF's Management Company is a 100% subsidiary of Vnesheconombank (VEB).
For more information, please visit www.rdif.ru
About Drake Star Partners
Drake Star Partners is a global investment banking firm serving the technology, media and communications sectors (TMC) with offices in New York, London, Paris, Munich, San Francisco, Los Angeles, Berlin, Geneva, Singapore* and Dubai*. The firm focuses on M&A and corporate finance for its clients worldwide. Drake Star Partners completed over 400 transactions since 2004, 70% of which are cross-border.
Drake Star Partners is the marketing name for the global investment bank Drake Star Partners Limited and its subsidiaries and affiliates. In the USA, all securities are transacted through Drake Star Securities LLC. In the USA, Drake Star Securities LLC is regulated by FINRA and is a member of SIPC. Drake Star UK Limited (FRN 942020) is an appointed representative of Kession Capital Ltd (FRN582160) which is authorised and regulated by the Financial Conduct Authority. © 2016 Drake Star Partners Limited.
Inquiries
For further inquiries, please contact: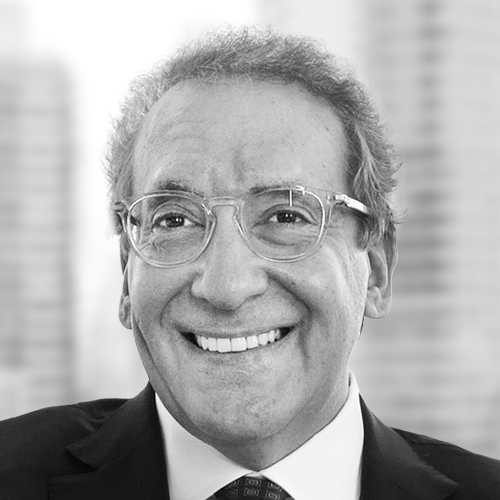 Full
Biography
Gregory Bedrosian
Managing Partner & CEO, Member of the Executive Committee
Consumer & Retail Tech
Digital Media
Digital Services
New York