IT Services
Deal represents a landmark cross-border M&A transaction in tech-enabled services in "Industry 4.0" – the digital transformation of manufacturing
New York, NY, Los Angeles, CA and Geneva, Switzerland – February 8, 2016 – It was announced today that Egemin Group Inc., an affiliate of Germany-based KION GROUP AG (ETR:KGX), has signed a definitive agreement with Legris Industries Group, to acquire Retrotech Inc., an established U.S.-based systems integrator for automated warehouse and distribution solutions. The transaction is valued at approximately $40 million. Retrotech is owned by Savoye S.A., a division of Legris Industries, a Belgian-based family-owned diversified industrial group. Through the acquisition of Retrotech, KION will strengthen the Egemin Automation business as well as its brands and expertise in North America. The transaction is subject to the usual precedent conditions and is expected to be completed in the first quarter of 2016.
Founded in 1985, Retrotech is based in Rochester, New York and provides its customers with a range of solutions for integrating and modernizing complex intralogistics systems. It specializes in automated systems design, customized warehouse control software and modernizations/retrofits. Retrotech serves customers in the food and beverage, consumer goods, pharmaceutical and automotive industries, as well as e-commerce and retail. The company has about 140 employees and generated approximately $70 million in revenue in 2015.
Redwood Capital Group (www.redcapgroup.com), a leading independent investment bank serving technology, communications, media and business services companies, served as the exclusive financial advisor to Legris Industries and Retrotech in this transaction.
Gordon Riske, Chief Executive Officer of the KION Group said: "Retrotech, with its excellent reputation and industry-leading expertise in the integration of intralogistics systems, is the perfect complement to strengthen the automation solutions currently being supplied by our brand company Egemin Automation in the USA. This deal is an important step on our journey to becoming a leading player in the fast-growing market for automated logistics and material flow systems. Automated intralogistics will play a crucial role in Industry 4.0, the digital transformation of manufacturing."
Erwan Taton, Chairman of the Management Board of the Legris Industries Group said: "Since its acquisition by Savoye in 2011, Retrotech's business has developed very strongly, and tripled its revenue over the last 5 years. The offer made by the KION Group, which we fully accepted, values this development achieved regardless of synergies with our automated logistics activity. This deal provides the distribution by Retrotech of Savoye equipment in the United States in accordance with the partnership strategy implemented internationally by our Division."
About Retrotech
A U.S.-based company, Retrotech is a leader in automating warehouse and distribution center order fulfillment and storage systems to become more productive, flexible and reliable. Retrotech, which celebrated its 30th anniversary in 2015, provides exceptional engineering, project management and technical product and software expertise combined with unparalleled design, implementation and installation of material handling and order fulfillment/e-commerce systems. Retrotech project experience includes: green field systems and modernizations of existing automated material handling systems. Specific experience includes pallet and unit load ASRS, as well as case, tote and tray handling ASRS, WMS/WCS software, goods-to-person systems, cross-dock/consolidation processes, buffering systems, pallet and case conveying and sortation equipment, simulation/emulation capabilities, and 24/7 customer service availability.
For more information, please visit www.retrotech.com.

About Legris Industries
Founded in 1986, Legris Industries is a diversified industrial group based in Brussels with family shareholders owning most of its shares. Today Legris Industries consists of three Divisions : (i) Savoye: an international engineering business specializing in the design and integration of equipment, software solutions and automated systems for logistics centers; (ii) Clextral: the world leader in twin-screw extrusion technology and turnkey plants for food processing, paper pulp, specialty chemicals and biomaterials; and, (iii) Keller: a global expert in turnkey plants, equipment and services for heavy clay building materials (brick and tile factories).
For more information, please visit http://www.legris-industries.com/en/.
About KION Group
The KION Group – comprising the seven brands of Linde, STILL, Fenwick, OM STILL, Baoli, Voltas and Egemin Automation – is the largest manufacturer of industrial trucks in western and eastern Europe, the global number two in the industry and the leading non-domestic supplier in China. The Linde and STILL brands serve the premium segment worldwide. Fenwick is the largest supplier of material handling products in France, while OM STILL is a market leader in Italy. The Baoli brand focuses on the economy segment, and Voltas is a leading provider of industrial trucks in India. Egemin Automation is a leading Belgian logistics automation specialist.
The KION Group is present in more than 100 countries and, in 2014, employed almost 23,000 people and generated revenue of around €4.7 billion. KION GROUP AG is listed on Deutsche Börse's Frankfurt Stock Exchange, the MDAX (the German stock index for medium-sized companies) and the STOXX Europe 600 index, which comprises the 600 largest companies in Europe.
For more information, please visit http://www.kiongroup.com/en/main/homepage.jsp.
About Drake Star Partners
Drake Star Partners is a global investment banking firm serving the technology, media and communications sectors (TMC) with offices in New York, London, Paris, Munich, San Francisco, Los Angeles, Berlin, Geneva, Singapore* and Dubai*. The firm focuses on M&A and corporate finance for its clients worldwide. Drake Star Partners completed over 400 transactions since 2004, 70% of which are cross-border.
Drake Star Partners is the marketing name for the global investment bank Drake Star Partners Limited and its subsidiaries and affiliates. In the USA, all securities are transacted through Drake Star Securities LLC. In the USA, Drake Star Securities LLC is regulated by FINRA and is a member of SIPC. Drake Star UK Limited (FRN 942020) is an appointed representative of Kession Capital Ltd (FRN582160) which is authorised and regulated by the Financial Conduct Authority. © 2016 Drake Star Partners Limited.
Inquiries
For further inquiries, please contact: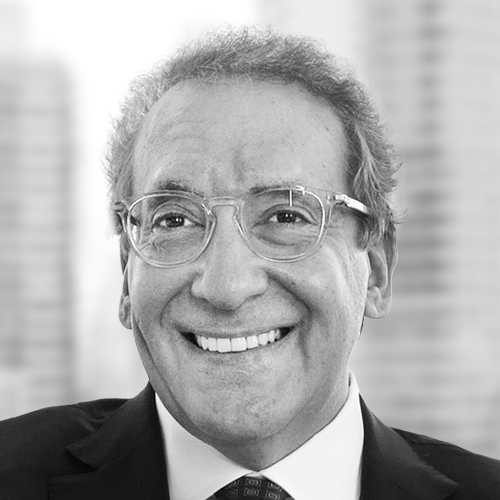 Full
Biography
Gregory Bedrosian
Managing Partner & CEO, Member of the Executive Committee
Consumer & Retail Tech
Digital Media
Digital Services
New York