New York | Chicago | August 11, 2020 – Sittercity Incorporated ('Sittercity'), a leading online marketplace for families and caregivers, announced that it was acquired by Bright Horizons (NYSE:BFAM). This acquisition enhances Bright Horizons' current portfolio of family-focused solutions and extends their capabilities to serve families and clients. Drake Star Partners acted as exclusive financial advisor to Sittercity on this transaction.
Sittercity is a Chicago-based childcare marketplace with proven expertise in matching caregivers with parents. Founded in 2001, Sittercity created the first online platform for families to identify reliable in-home child care providers and has been connecting families and sitters ever since. Sittercity also offers access to educators and tutors in addition to babysitters who can entertain as many families are increasingly seeking in-home care during the pandemic.
"Bright Horizons and Sittercity have been partners since 2013 and have always shared the goal of supporting families with access to high-quality care," says Bright Horizons CEO Stephen Kramer. "With the child care strain families have been experiencing the last five months paired with the prospect of remote learning, this acquisition will allow us to expand our in-home offerings and virtual solutions that are increasingly critical to families."
Elizabeth Harz, CEO of Sittercity added: "There is so much uncertainty for families at this time, especially as the school year inches closer and closer. Creating a dynamic community of care has never been more important. At a time when parents often feel the need to choose between having a job or caring for their children, Bright Horizons and Sittercity can help working parents get back to work while their children receive high quality care and education."
Inquiries:
For further inquiries, please contact:
Gregory Bedrosian
Managing Partner | CEO | Drake Star Partners
gregory.bedrosian@drakestar.com, +1-212-508-7111
About Sittercity
Sittercity is a technology company on a mission to make child care finally work. They pioneered tech-enabled child care in 2001, and connect millions of parents with babysitters and nannies every year. Recently recognized as a 2018 Chicago Innovation Award winner and one of the best places to work by Crain's and Built in Chicago, Sittercity is building a platform that is radically simplifying the way we find, book and pay for trusted care. Headquartered in Chicago, they serve families and caregivers nationwide.
For more information, please visit www.sittercity.com.
About Bright Horizons
Bright Horizons® is a leading global provider of high-quality child care and early education, back-up care, and workplace education services. For more than 30 years, we have partnered with employers to support workforces by providing services that help working families and employees thrive personally and professionally. We operate approximately 1,100 child care centers in the United States, the United Kingdom, the Netherlands, Canada and India and serve more than 1,200 of the world's leading organizations. Bright Horizons' child care centers, back-up child and elder care, and workforce education programs, including tuition program management, education advising, and student loan repayment, help employees succeed at each life and career stage.
For more information, please visit www.brighthorizons.com.
About Drake Star Partners
Drake Star Partners is a global investment banking firm serving the technology, media and communications sectors (TMC) with offices in New York, London, Paris, Munich, San Francisco, Los Angeles, Berlin, Geneva, Singapore* and Dubai*. The firm focuses on M&A and corporate finance for its clients worldwide. Drake Star Partners completed over 400 transactions since 2004, 70% of which are cross-border.
Drake Star Partners is the marketing name for the global investment bank Drake Star Partners Limited and its subsidiaries and affiliates. In the USA, all securities are transacted through Drake Star Securities LLC. In the USA, Drake Star Securities LLC is regulated by FINRA and is a member of SIPC. Drake Star UK Limited (FRN 942020) is an appointed representative of Kession Capital Ltd (FRN582160) which is authorised and regulated by the Financial Conduct Authority. © 2016 Drake Star Partners Limited.
Inquiries
For further inquiries, please contact: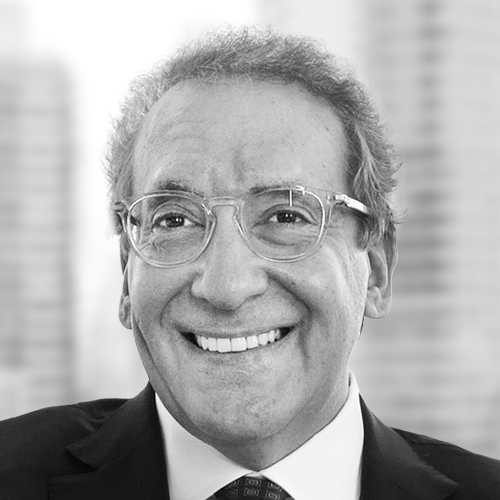 Full
Biography
Gregory Bedrosian
Managing Partner & CEO, Member of the Executive Committee
Consumer & Retail Tech
Digital Media
Digital Services
New York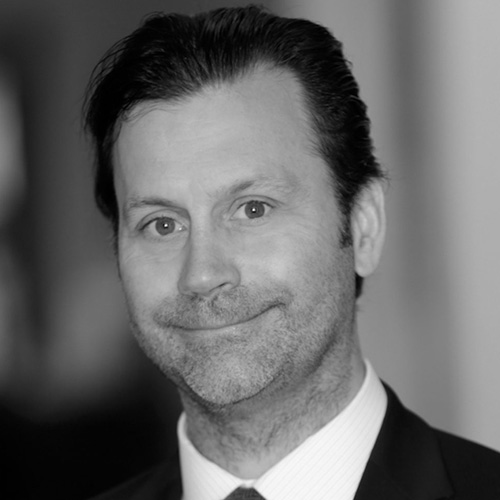 Full
Biography