NEW YORK | SAN FRANCISCO | SEATTLE | August 6, 2020 – Blurb, Inc. ("Blurb"), an industry-leading e-commerce platform for print-on-demand books, magazines, wall décor, and digital services for self-publishers and creative professionals, completed its sale to Seattle-based personalized print services provider Reischling Press, Inc. ("RPI"). Drake Star Partners acted as the exclusive financial advisor to Blurb on this transaction.
Founded in 2005 and based in San Francisco, CA, Blurb is a self-publishing platform and creative community that enables individuals, creative professionals and businesses to create, publish, share, and sell high-quality photo books, trade books, magazines, and eBooks. Blurb has a very large and loyal worldwide installed base who have printed more than 25 million units that have shipped to over 70 countries around the world.
RPI and Blurb have partnered together for years in the publishing and personalization market, with their business relationship beginning in 2005.
Rix Kramlich, CEO of Blurb, who will lead the combined company's new eCommerce division, stated "Becoming part of RPI is a natural next step for Blurb and will enable us to focus on and accelerate improvements in the things that our users love about Blurb – our world-class creation tools as well as the breadth and quality of our printed products." He continued "Greg Bedrosian and the entire Drake Star team were exceptional advisors and true partners throughout the M&A process. They demonstrated unwavering commitment and were instrumental in managing all parties through a complex transaction amidst the backdrop of a historic worldwide pandemic and the macro-economic uncertainty that went with it."
Rick Bellamy, CEO of RPI, explained, "This is a strategic acquisition for us and culminates the long-term partnership between the two companies. Our acquisition of Blurb extends RPI's overall strategy to offer a full suite of services and e-commerce platform solutions for businesses around the world."
"It has been a privilege to work so closely with Blurb and all of the stakeholders in this process to help deliver this successful transaction," commented Greg Bedrosian, Managing Partner & CEO at Drake Star Partners. He continued, "The RPI/Blurb deal is a landmark M&A transaction across the print services, eCommerce and content creation sectors – creating a fully integrated global market leader."
Drake Star Partners team: Gregory Bedrosian, Royce McAllister, Patrick Martin, Mathilde Deschamps
Legal advisor to Blurb: Cooley LLP (Lead Partner – Danielle Naftulin, Lead M&A Attorney – Caitlin Cunningham)
Inquiries
For further inquiries, please contact:
Gregory Bedrosian
Managing Partner | CEO | Drake Star Partners
gregory.bedrosian@drakestar.com, +1 212 508 7111
Drake Star press office: pressoffice@drakestar.com
About Blurb
Blurb is a self-publishing platform and creative community that enables individuals, creative professionals and businesses to create, publish, share, and sell high-quality photo books, trade books, magazines, and eBooks. Blurb is accessible across the globe with free, innovative book creation and layout tools. Using the Blurb Print API, content-focused organizations are able to offer their customers the ability to create and print branded custom books. Founded in 2005, Blurb has more than 2 million independent book authors worldwide with more than 22 million units shipped to 70 countries around the world. The company is headquartered in San Francisco.
www.blurb.com
About RPI
RPI is a leading make-on-demand producer of private label personalized print services to businesses around the world, including books, greeting and holiday cards, apparel, and business products for e-commerce companies, mass retailers, and Fortune 1000 corporations.
RPI's blue-chip retail and e-commerce customers rely on its consistent, reliable execution and state-of-the-art manufacturing for the rapid delivery of innovative products utilizing consumer-generated content. RPI has one of the industry's largest fleets of HP's Indigo digital printers and has been listed on the Inc. 5000 list of fastest-growing companies for seven years.
The Seattle-based company, which celebrated its 40th year in business in 2019, has additional production facilities in Kennesaw, GA, Rochester, NY, and Eindhoven, NL. The company has received strategic investments from HCAP Partners and Riverlake Partners.
www.rpiprint.com
About Drake Star Partners
Drake Star Partners is a global investment banking firm serving the technology, media and communications sectors (TMC) with offices in New York, London, Paris, Munich, San Francisco, Los Angeles, Berlin, Geneva, Singapore* and Dubai*. The firm focuses on M&A and corporate finance for its clients worldwide. Drake Star Partners completed over 400 transactions since 2004, 70% of which are cross-border.
Drake Star Partners is the marketing name for the global investment bank Drake Star Partners Limited and its subsidiaries and affiliates. In the USA, all securities are transacted through Drake Star Securities LLC. In the USA, Drake Star Securities LLC is regulated by FINRA and is a member of SIPC. Drake Star UK Limited (FRN 942020) is an appointed representative of Kession Capital Ltd (FRN582160) which is authorised and regulated by the Financial Conduct Authority. © 2016 Drake Star Partners Limited.
Inquiries
For further inquiries, please contact: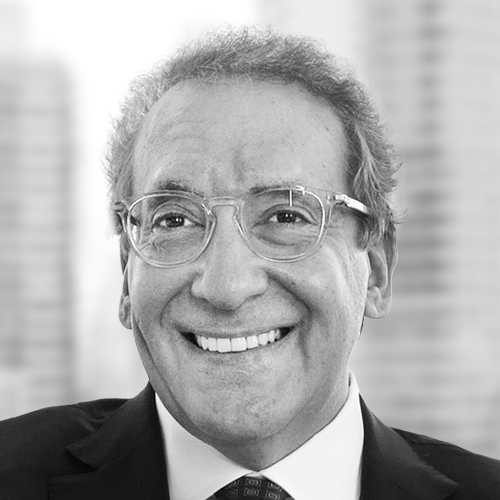 Full
Biography
Gregory Bedrosian
Managing Partner & CEO, Member of the Executive Committee
Consumer & Retail Tech
Digital Media
Digital Services
New York