New York, NY | May 16th, 2023 – NexusTek, a leading nationwide managed IT services provider ("MSP") expands geographic footprint and capabilities by adding market leader ICCS & Co., LLC (ICCS) to its portfolio. NexusTek is backed by private equity firm Abry Partners based out of Boston, MA. In connection with the transaction, A&M Capital Strategic Investments lead a substantial investment into the combined business along with continued participation from Abry Partners and other investors.
Drake Star acted as exclusive financial advisor to ICCS on this transaction.
Headquartered in Midtown Manhattan, ICCS provides award-winning managed IT, cybersecurity, and cloud services to clients in the New York City metropolitan area. The transaction gives the NexusTek platform added geographic presence in the northeast US, further enhancing its ability to serve a global client base. ICCS brings a deep and unique capability surrounding public/hybrid cloud which will further deepen NexusTek's capabilities. Both NexusTek and ICCS share similar core values that focus on delivering white glove customer service leveraging enterprise grade technologies.
"ICCS is one of the strongest performing regional MSPs we've seen and operates in the largest metropolitan area in the US, making them a perfect partner for NexusTek's expansion into the Northeast" said Bill Wosilius, CEO of NexusTek. "We believe their excellent customer service and strong financial performance make them an excellent partner for us as we grow our national platform, and we look forward to bringing additional capabilities to our collective customer base."
ICCS's co-founder and CEO, Isaac Braca, commented, "I am truly excited about helping NexusTek grow beyond its already impressive national reach with our expertise in public and hybrid cloud, specifically within the legal, financial, real estate, wholesale, and manufacturing verticals. NexusTek's nationwide support infrastructure, deep bench of IT talent, and 24/7/365 service capability will benefit ICCS's customers, ensuring all their IT needs are met."
Isaac Braca and his co-founder Morris Braca will become Co-Managing Directors of NexusTek's Northeast Region, reporting to NexusTek's Chief Operating Officer, Scott Ray.
"Drake Star came with a distinguished reputation as skilled, experienced technology M&A bankers, particularly within the MSP sector. Faced with challenging market conditions, Drake Star delivered an efficient, disciplined, and highly competitive M&A process which surfaced the best possible strategic partners for ICCS. The Drake Star team managed our process with an incredible degree of professionalism and tenacity, something we couldn't have anticipated, but highly valued," said Isaac Braca, CEO of ICCS.
Isaac and Morris Braca added: "As co-founders of ICCS, the transaction with NexusTek is a turning point. The Drake Star team has been with us at every step of the way to lead us to this critical juncture and position ICCS best for the future. We are grateful for all their hard work and expert advice."
Sam Levy, Partner at Drake Star, said: "Ike and Morris have built a unique MSP platform. It's been a pleasure working with the ICCS team and helping them join forces with NexusTek and Abry. The market for quality MSP firms remains robust. Drake Star's strong market presence and relationships in the MSP space, and the Digital Transformation sector more broadly, keep producing extraordinary outcomes for our clients. We wish the best success to the combined teams going forward."
Gregory Bedrosian, Managing Partner and CEO at Drake Star commented: "It was a pleasure working with ICCS on its landmark transaction with NexusTek and Abry. We see pockets of strength in these uncertain markets where quality businesses like these have the opportunity to build a true industry leader. We continue to leverage the sector expertise of our firm's talented bankers and the depth of Drake Star's relationships to deliver the best outcome for our clients. We wish the ICCS and NexusTek teams continued success.
K&L Gates, led by Robert Salame, acted as legal counsel to ICCS on this transaction.
Drake Star Team: Gregory Bedrosian, Sam Levy, Connor Cunningham, Michael Bertolino, Josh Acker
Inquiries
For further inquiries, please contact:
Sam Levy
Partner | Drake Star
sam.levy@drakestar.com | + 1 310-696-4011
About ICCS
ICCS is a prominent IT, Telecom, and Managed Service Provider based in the New York Metropolitan area. With over 30 years of experience, the company offers customized IT and technology solutions to support the diverse business requirements of its clients. ICCS helps businesses of all sizes grow by providing innovative solution design, implementation, and support services. By leveraging modern and emerging technology solutions, ICCS helps its clients move into the future while minimizing operational costs.
For more information, visit https://www.iccsllc.com/.
About NexusTek
Thousands of businesses depend on NexusTek to manage and optimize their IT and cloud environments for business continuity, productivity, operational efficiency and cost-effectiveness. With an all-encompassing services portfolio, infrastructure, high-touch personal attention and IT consulting expertise, NexusTek delivers true end-to-end, outsourced IT management to organizations nationwide.
For more information, visit https://www.nexustek.com.
About Abry Partners
Abry is one of the most experienced and successful media, communications, and business and information services sector focused private equity investment firms in North America. Since their founding in 1989, they have completed over 550 leveraged transactions (including many roll-up investment strategies) and other private equity, mezzanine or preferred equity investments. Currently, they manage over $5.0 billion of capital in their active funds.
Abry maximizes the value of its investments by concentrating on certain industry sectors where they have substantial operating and investment experience. Abry brings deep industry insight to the investment process, and therefore can quickly understand key issues, accurately assess opportunity, value, and risk, and bring relevant information to bear. They partner with skilled executives and invest significant capital to help build stronger companies and industry leaders.
For more information, https://abry.com/.
About Drake Star
Drake Star is an award-winning global tech investment bank that has completed over 450 transactions since 2003. Drake Star team of over 100 senior professionals across offices in New York, London, Paris, Munich, San Francisco, Los Angeles, Berlin, and Dubai* focuses on mergers & acquisitions and corporate finance services worldwide in Consumer & Retail Technology, Digital Media, FinTech, Mobility & Sustainability, Software/SaaS, Digital Services, and Industrial Tech sectors.
The testimonial herein may not be representative of the experience of others nor is it a guarantee of future performance or success. Drake Star Partners is the marketing name for the global investment bank Drake Star Partners Limited and its subsidiaries and affiliates. In the USA, all securities are transacted through Drake Star Securities LLC. In the USA, Drake Star Securities LLC is regulated by FINRA and is a member of SIPC. Drake Star UK Limited (FRN 942020) is an appointed representative of Kession Capital Ltd (FRN582160) which is authorized and regulated by the Financial Conduct Authority. © 2023 Drake Star Partners Limited.
For more information, visit www.drakestar.com.
*Partner Office
Inquiries
For further inquiries, please contact: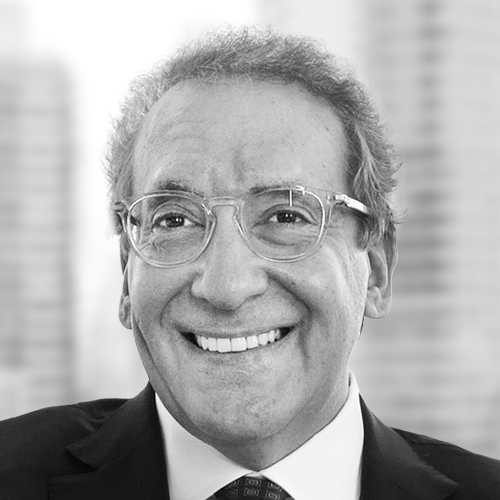 Full
Biography
Gregory Bedrosian
Managing Partner & CEO, Member of the Executive Committee
Consumer & Retail Tech
Digital Media
Digital Services
New York

Full
Biography
Sam Levy
Partner
FinTech
Software/SaaS
Digital Services
New York