New York, NY | August 28th, 2023 – Marketing.com, a leading nationwide digital marketing services provider, has expanded its direct mail marketing capabilities by adding market leader Growmail, a portfolio company of Vericast, to its brand of companies. Marketing.com is backed by private equity firm JAL Equity based in Sarasota County, FL.
Drake Star acted as exclusive financial advisor to Vericast on the sale of Growmail.
Headquartered in Tarpon Springs, FL, Growmail provides best-in-class direct mail marketing solutions for businesses throughout the United States. The transaction gives the Marketing.com team the leading provider of direct mail marketing campaigns in the industry, further expanding and enhancing its ability to serve its client base. Growmail brings a proprietary, self-serve, easy-to-use platform, which allows small and medium-sized businesses and enterprise-level customers alike to reach global audiences in a way that's cost-effective and scalable. This will further deepen Marketing.com's technological capabilities in the space.
"Marketing.com, a leading provider of direct mail solutions, is excited to announce the acquisition of Growmail, an industry leading direct mail automation provider" said Eran Salu, Managing Director at JAL Equity. "Growmail's online ordering platform will now power Marketing.com's national 30+ location direct mail fulfillment network, offering our customers unparalleled campaign management, cost efficiency and analytics across their direct mail efforts."
Growmail's General Manager, Liam Oliver, commented, "Joining the Marketing.com portfolio marks a significant milestone for Growmail. Our teams are filled with enthusiasm as we embark on this new chapter. With the support and capabilities of Marketing.com, Growmail's direct mail software stands ready to empower thousands of marketers to launch superior marketing campaigns more swiftly and cost-effectively. Drake Star's expertise and guidance have been instrumental in forging a collaboration that promises vast benefits for our team, our clients, and the innovative software solutions we offer.
Rich Nelson, Executive Vice President of Corporate and Business Development at Vericast added, "I would like to thank Michael Bertolino and his team at Drake Star for an exceptional job at facilitating this deal. From start to finish, they provided transaction support and advice which helped us get to the finish line."
Drake Star Team: Gregory Bedrosian, Michael Bertolino, Doug Lachenauer
Inquiries
For further inquiries, please contact:
Gregory Bedrosian
Managing Partner & CEO | Drake Star
gregory.bedrosian@drakestar.com | + 1 (201) 524-5652
About Growmail
Growmail specializes in direct marketing, online marketing, graphic design, and full color printing services. The company was created in 1998 as a marketing and graphic design firm. As the Internet quickly advanced during the dot com boom, Growmail entered the print market by utilizing emerging technologies to drive commerce at a time when the rest of the industry was just beginning to understand the value of the online space. Because of the talented and dedicated staff, Growmail has been recognized by Inc Magazine 5 times as one of the Fastest Growing Companies in America.
For more information, visit https://www.growmail.com/.
About Vericast
Vericast is reimagining marketing solutions one business-to-human connection at a time. By influencing how over 130 million households eat, shop, buy, save and borrow, Vericast fuels commerce, drives economic growth and directly accelerates revenue potential for thousands of brands and businesses. While its award-winning portfolio of products, technology and solutions are part of the Vericast story, its people are the true differentiators; trailblazers in data intelligence, marketing services, transaction solutions, campaign management and media delivery.
For more information, visit https://www.vericast.com.
About Marketing.com
Marketing.com is a provider of digital marketing services intended to address the demands of local marketing. The company specializes in local digital marketing programs for franchise organizations and national and regional multi-location brands with expertise in lead generation utilizing interactive advertising, search engine marketing, local search engine placements, custom applications, web development and online yellow pages, thereby allowing franchisors and multi-location brands to optimize local marketing channels, increase visibility while maintaining brand consistency.
For more information, visit https://www.marketing.com/.
About JAL Equity
JAL Equity is an acquiror and operator of middle market businesses in the following industries: Marketing Services, Commercial Printing & Direct Mail, E-Commerce & Fulfillment, Sign Manufacturing & Installation, Promotional Products, and Data Services
JAL Equity pursues a buy-and-hold strategy of investment that prioritizes long-term value creation, conservative cash management, and constant innovation.
For more information, https://www.jalequity.com/.
About Drake Star
Drake Star is an award-winning global tech investment bank that has completed over 450 transactions since 2003. Drake Star team of over 100 senior professionals across offices in New York, London, Paris, Munich, San Francisco, Los Angeles, Berlin, and Dubai* focuses on mergers & acquisitions and corporate finance services worldwide in Consumer & Retail Technology, Digital Media, FinTech, Mobility & Sustainability, Software/SaaS, Digital Services, and Industrial Tech sectors.
The testimonial herein may not be representative of the experience of others nor is it a guarantee of future performance or success. Drake Star Partners is the marketing name for the global investment bank Drake Star Partners Limited and its subsidiaries and affiliates. In the USA, all securities are transacted through Drake Star Securities LLC. In the USA, Drake Star Securities LLC is regulated by FINRA and is a member of SIPC. Drake Star UK Limited (FRN 942020) is an appointed representative of Kession Capital Ltd (FRN582160) which is authorized and regulated by the Financial Conduct Authority. © 2023 Drake Star Partners Limited.
For more information, visit www.drakestar.com.
Inquiries
For further inquiries, please contact: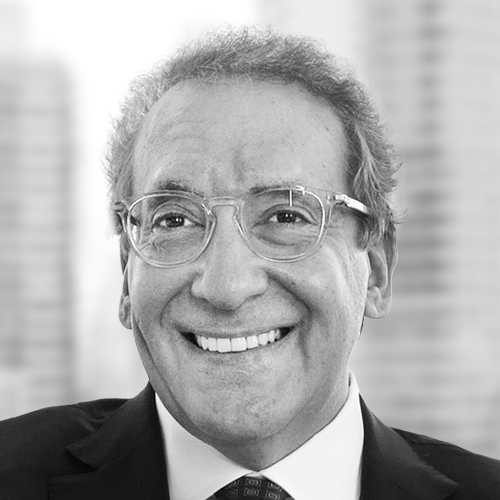 Full
Biography
Gregory Bedrosian
Managing Partner & CEO, Member of the Executive Committee
Consumer & Retail Tech
Digital Media
Digital Services
New York