Consumer Media
Alloy Digital Adds Award-Winning Site to Top-Ranked Properties Focused on the 12-34 Audience; Immediate Synergies with Fast- Rising SMOSH Games
NEW YORK | LOS ANGELES | GENEVA | November 15th, 2012 – Alloy Digital, a leading next generation media company for the 12-34 demographic and Top-10 video network, today announced that it has completed the acquisition of the Webby award-winning gaming lifestyle website The Escapist (www.escapistmagazine.com) from Themis Media, which is one of the digital media assets owned by Themis Group. The Escapist delivers daily gaming-focused content produced by leading video game authorities, along with cutting-edge video, engaging forums and robust social media elements.
The acquisition of The Escapist immediately boosts Alloy Digital's rapidly growing presence in the gaming lifestyle space: SMOSH Games, the recently launched SMOSH spin-off channel, skyrocketed to No. 1 in subscriber gains, according to VidStatsX, boasts more than 740,000 subscribers and has surpassed 40MM views in just seven weeks since its debut. The integration of The Escapist's channels into the Alloy Digital Network offers immediate content and social media synergies with SMOSH Games and Alloy Digital's other leading entertainment-focused platforms and social media profiles.
Alloy Digital CEO Matt Diamond stated, "We are thrilled to have The Escapist join the Alloy Digital Network of properties centering on the core passions of the 12-34 audience, including our most recent success SMOSH Games. Themis Media has tapped into a massive market of entertainment and gaming enthusiasts with quality content that both complements our own gaming platforms and immediately expands our connection with this desirable audience."
"This latest acquisition underscores our commitment to building 'best of' properties," continued Diamond, "providing deep reach into a key demographic, as well as measurable gains and consistent returns for our partners and advertisers."
The Escapist attracts a significant and passionate community of 12-34 consumers, measuring more than 3.3 million monthly unique visitors, according to comScore, with its complementary YouTube channel garnering in excess of 30 million lifetime views.
Tom Kurz, Co-Founder and Chairman of Themis Media and The Escapist commented, "Joining forces with Alloy Digital allows The Escapist tremendous opportunities to bring our premium content to an even wider audience and offers significant promotional synergies that will further build upon a brand that has uniquely captured a passionate and dedicated community."
"The Escapist also brings longstanding relationships with advertisers that have valued the quality of our content aimed at this core audience," added Kurz, "and we look forward to leveraging Alloy Digital's deep ties to the advertising community in order to expand our offerings."
The Escapist joins Alloy Digital's top- ranking network of owned-and-operated web properties that attract more than 90 million consumers each month and reach over 53% of P12-34 internet users. Alloy Digital's combined YouTube footprint of its owned-and- operated channels rank No. 1 in total YouTube subscribers with over 10 million; in the top three of all YouTube channels, with more than 4.5 billion combined measured views; and operates five of YouTube's top-100 premium channel offerings, including top-ranked SMOSH spin-off Shut Up! Cartoons. Alloy Digital's ClevverTV and SMOSH are each ranked among a select group of YouTube channels achieving in excess of one billion views. Alloy Digital counts more than 26 million followers across its multiple social media profiles.
The acquisition of The Escapist is just Alloy Digital's latest move in a streak of aggressive growth, marking expansion of digital media platforms focused on the passions of influential 12-34 consumers; the company's acquisitions in 2012 alone include Generate, a leading multi-platform studio and talent management firm, in January; B5Media, the fastest-growing women's lifestyle digital publishing and media network, in April; and Clevver Media, the No. 1 entertainment news provider on YouTube, in June.
Alexander Macris, The Escapist's Co-Founder and SVP/GM, stated, "We saw that games were clearly becoming the cornerstone of the 12-34 demographic's lifestyle and built The Escapist to create premium content that engaged the extreme passion we saw among game and entertainment enthusiasts. Alloy Digital brings that same focus to building brands and communities around these consumers' core interests and, with this move, we are energized to take The Escapist's award-winning content to the next level."
Redwood Capital and A. Buchholtz & Company, LLC acted as financial advisors to Themis Group.
About Alloy Digital
Under one roof, Alloy Digital boasts the critical assets for a multi-platform, next generation media company targeting the highly-coveted, early-adopter 12-34 year-old demographic–Generate's cost-effective development, production and talent management, premium original programming from creators such as Smosh and Clevver, distribution across Alloy Digital's top-ranked network of media platforms and monetization through sponsorship, ad sales, social media and promotion. Alloy Digital's proprietary digital media network has ranked top in its category for more than three consecutive years, according to comScore, and attracts more than 90MM consumers each month with reach to over 53% of P12-34 internet users. Alloy Digital holds its position as offering a top-10 video network which delivers several hundred million monthly streams and includes award-winning Smosh, the #3 YouTube channel, as well as Shut UP! Cartoons, one of the fastest-growing YouTube premium channels. The network has attracted over 14MM followers combined across its dedicated social media profiles. Alloy Digital delivers digital campaigns for FORTUNE 500 advertisers and has received multiple industry accolades, including the prestigious ADVERTISING AGE Media Vanguard, an OMMA Award and a DIGIDAY Video Award.
For more information, please visit www.alloydigital.com.
About The Escapist
The Escapist offers a daily escape from the everyday for its worldwide audience of over 4.8 million gamers and entertainment enthusiasts. A multiple Webby Award-winning Internet media publication, The Escapist delivers varied and comprehensive content that attracts the attention of core gamers, developers, and industry insiders alike. With exclusive web video series, cutting edge feature articles, and custom social media events, The Escapist has built a vibrant and dedicated audience and community that is highly influential and deeply engaged, spending an average of 6.3 minutes on site during every visit.
Founded in 2005, The Escapist has grown to become a leading voice in video game culture and the modern day interests and lifestyle of the internet generation, delivering proprietary offerings to the coveted 12-34 male demographic with over 10 million video streams and 40 million page views a month. Its newly-launched consumer games show, Escapist Expo, brought in 5,600 attendees in its first year.
For more information, please visit www.escapistmagazine.com.
About Themis Group
Based in Durham, NC, Themis Group, Inc. is a privately-held holding company that founds, incubates, and operates businesses in new media and interactive entertainment.
Founded in 2001 by Thomas Kurz and Alexander Macris, Themis Group created one of the first online social communities for games (WarCry), pioneered the first interactive gaming company to focus on community building, player retention and MMO support services (TAP Interactive), and founded the prestigious video game destination The Escapist.
Themis Group is currently focused on its interactive entertainment properties, operated under the Themis Media brand, which includes WarCry, The Escapist, All Game News, and other sites reaching in excess of 4.5mm unique visitors every month.
For more information, please visit www.themis-group.com.
About Drake Star Partners
Drake Star Partners is a global investment banking firm serving the technology, media and communications sectors (TMC) with offices in New York, London, Paris, Munich, San Francisco, Los Angeles, Berlin, Geneva, Singapore* and Dubai*. The firm focuses on M&A and corporate finance for its clients worldwide. Drake Star Partners completed over 400 transactions since 2004, 70% of which are cross-border.
Drake Star Partners is the marketing name for the global investment bank Drake Star Partners Limited and its subsidiaries and affiliates. In the USA, all securities are transacted through Drake Star Securities LLC. In the USA, Drake Star Securities LLC is regulated by FINRA and is a member of SIPC. Drake Star UK Limited (FRN 942020) is an appointed representative of Kession Capital Ltd (FRN582160) which is authorised and regulated by the Financial Conduct Authority. © 2016 Drake Star Partners Limited.
Inquiries
For further inquiries, please contact: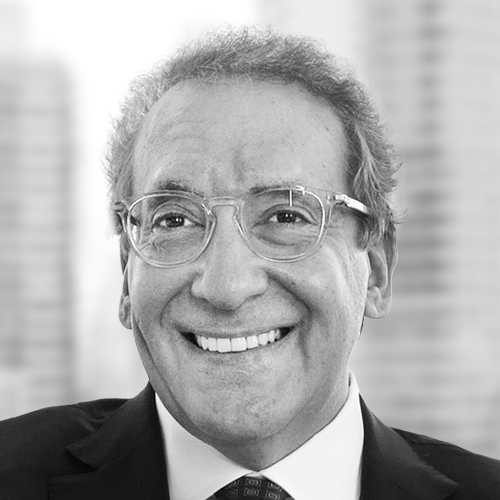 Full
Biography
Gregory Bedrosian
Managing Partner & CEO, Member of the Executive Committee
Consumer & Retail Tech
Digital Media
Digital Services
New York