PARIS | BRUSSELS | July 5th, 2022 – BeBanjo, a native B2B SaaS solution providing a unique set of media distribution management tools, announces its acquisition by Mediagenix, a leading Media Global Solution provider. This combines the best-in-class cloud-native VOD scheduling & planning solution with the best-in-class scheduling & programming solution within one portfolio. The combined companies and solutions will strengthen each other in delivering content-centric business management software to the full spectrum of media operators, ranging from broadcasters who are increasingly monetizing their content through a variety of new distribution models up to the streaming-centric market segments where VOD-first solutions are critical for success.
Drake Star acted as the exclusive financial advisor to BeBanjo and its shareholders on this transaction.
Key points
The acquisition generates a broad solution portfolio combining the WHATS'On Media Business Management Platform with BeBanjo's best-of-breed VOD solution.

Media operators streamlining their digital content supply chain, will enjoy an even wider choice between a fully integrated enterprise solution and dedicated modules.

The combination re-inforces the capabilities of the Mediagenix group to answer the need of media operators for agile, flexible, and rapidly evolving software.
François Chabat, CEO of BeBanjo' comments: "I'm excited that BeBanjo is joining the MEDIAGENIX organization. We share the same values and have a similar company culture. I am convinced that MEDIAGENIX will provide BeBanjo with the required expertise and resources needed for our future growth, particularly in terms of commercial capabilities. MEDIAGENIX also brings its outstanding experience and deep integration in media workflows on a global basis. And we are proud to bring our strategic and engineering expertise as well as an additional set of cloud native solutions to the MEDIAGENIX organization. BeBanjo's clients and employees will benefit from joining a major player."
Aymeric de Cardes, Non-executive Chairman of BeBanjo' says: "This transaction is a recognition of BeBanjo's leading technology in editorial and operational streamline video distribution services. We are confident that the combination with Mediagenix will generate many synergies and new opportunities to innovate. Special thanks to Drake Star for leading a very competitive and seamless process and for supporting us from start to finish."
Christophe Morvan, Managing Partner at Drake Star adds: "Under the leadership of François Chabat, BeBanjo has demonstrated real expertise in the Media Content Systems Market with modules covering crucial aspects of the digital media supply chain. It has been a pleasure to work with the BeBanjo team, which can be proud of its excellence in technological innovation and delivery of quality services."
Gregory Bedrosian, Managing Partner & CEO at Drake Star, also comments: "BeBanjo has consistently delivered superior operational performance by combining recurring revenue growth, profitability, and deep integration with its clients' solutions. This transaction demonstrates Drake Star's knowledge and reach in the media technology segment and strengthens its solid credentials in this vertical."
Drake Star Team: Christophe Morvan, Gregory Bedrosian, Pascal Berto, Antoine Pigneux
Inquiries
For further inquiries, please contact:
Christophe Morvan
Managing Partner | Drake Star
e-mail: christophe.morvan@drakestar.com | +33 170 087 610
About Bebanjo
BeBanjo is a technology company developing tools for managing the editorial and operational sides of video distribution services. Some of the most successful media companies in the world trust their products at the heart of their operations. BeBanjo's software lets them create schedules and plans, and to manage workflows, rights, and metadata for their linear and non-linear channels - simply and efficiently.
For more information, visit: www.bebanjo.com.
About Mediagenix
MEDIAGENIX ranks among the top tech vendors in the international media industry with Media Business Management Platform WHATS'ON.Over 150 media companies across the globe rely on WHATS'ON to unify their content supply chain across linear and nonlinear, and streamline all workflows related to content, content rights, planning, and curation with a view to ensuring agility and profitability
For more information, visit: www.mediagenix.tv.
About Drake Star
Drake Star is an award-winning global tech investment bank that has completed over 400 transactions since 2013. Drake Star team of over 100 senior professionals across offices in New York, London, Paris, Munich, San Francisco, Los Angeles, Berlin, Geneva, Dubai*, and Singapore* focuses on mergers & acquisitions and corporate finance services worldwide in Consumer & Retail Technology, Digital Media, FinTech, Mobility & Sustainability, Software/SaaS, Digital Services, and Industrial Tech sectors.
Drake Star is the marketing name for the global investment bank Drake Star Partners Limited and its subsidiaries and affiliates. In the USA, all securities are transacted through Drake Star Securities LLC. In the USA, Drake Star Securities LLC is regulated by FINRA and is a member of SIPC. Drake Star UK Limited (FRN 942020) is an appointed representative of Kession Capital Ltd (FRN582160) which is authorized and regulated by the Financial Conduct Authority. © 2022 Drake Star Partners Limited.
For more information, visit www.drakestar.com.
*Partner Offices
Inquiries
For further inquiries, please contact: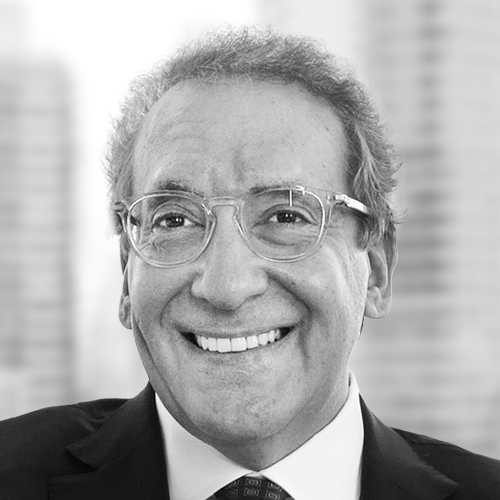 Full
Biography
Gregory Bedrosian
Managing Partner & CEO, Member of the Executive Committee
Consumer & Retail Tech
Digital Media
Digital Services
New York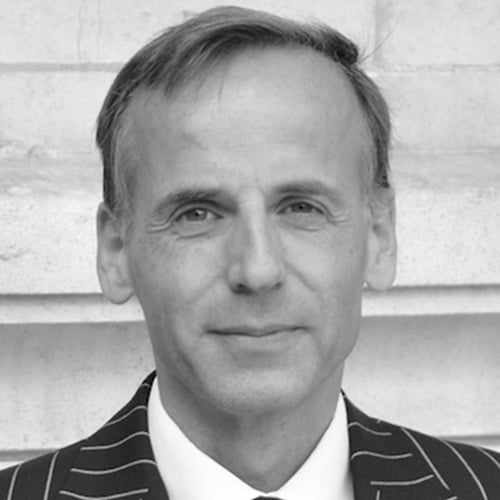 Full
Biography
Christophe Morvan
Managing Partner
FinTech
Software/SaaS
Digital Services
Paris