LONDON | MALAGA | May 28th, 2020 – Freepik Company, S.L. ("Freepik"), a global leader in the micro-stock segment of the Visual Content sector, has announced the majority sale to EQT Mid Market Europe Partners ("EQT Mid Market" or "EQT").
Drake Star acted as exclusive financial advisor to Freepik and its shareholders on this transaction.
The acquisition of Freepik represents a landmark transaction in the broader technology and digital media sectors in Europe and one of the largest European private equity-backed technology M&A transactions in 2020. This is particularly notable given the current difficult COVID-19 environment. Drake Star managed a highly competitive process featuring a number of strategic and private equity parties.
Freepik's management team, including the co-founders, Alejandro and Pablo Blanes and Joaquin Cuenca, will continue to lead the Company, building on its strong track record of growth and product innovation.
KEY COMPANY AND TRANSACTION HIGHLIGHTS
• Disrupting the traditional stock photography market through its innovative freemium and "all-you-can-eat" subscription business model
• Global footprint across 200+ countries
• 32 million monthly visitors and 20 million registered users
• 5 billion downloads to date and 110 million downloads per month
• 10+ million curated graphic resources available; c.3.5+ million of which are sourced and produced through their in-house data-driven content studio
• Self-funded to date and profitable since inception
• Largest ever private equity-backed transaction of a pure-play digital stock photography company and largest European transaction in the sector since Adobe's $800 million acquisition of Fotolia in 2014 (now Adobe Stock)
• One of the largest private equity-backed technology transactions in Europe this year
• Highly competitive global M&A process completed in under 4 months
• Due diligence process, documentation and signing done entirely virtually
Founded in 2010, in Malaga Spain, by brothers Alejandro and Pablo Blanes along with Joaquín Cuenca, Freepik has firmly established itself as the "go-to" destination for graphic resources in the industry offering vectors, illustrations, photos, icons, and presentation templates.
The Company has been a pioneer in the industry with its low friction freemium and "all-you-can-eat" business model addressing the rapidly growing market demand from graphic designers, marketers and SMEs for high-quality visual content. It has disrupted the broader visual content sector and is challenging the likes of the more established players such as Shutterstock, Adobe Stock and Getty Images.
Through its three complementary and highly successful products, Freepik, Flaticon and Slidesgo, the Company has built a highly loyal customer base of 32 million visitors per month, 20 million registered users and 300,000 subscribers who collectively download over 110 million pieces of content each month.
Alejandro Blanes, co-founder and co-CEO of Freepik commented: "We couldn't be more thrilled at the prospect of partnering with EQT. They have a proven track record of helping founder led and tech companies like ours successfully take the next step of their journey. We have always had the ambition of leaving a positive mark in the creative industry; we are now better placed than ever to deliver on that. Special thank you to all our employees as well as our advisors and Drake Star Partners for their support and advice throughout the process."
Commenting on the acquisition, Victor Englesson, Partner at EQT Partners and Investment Advisor to EQT Mid Market added: "We are impressed by Freepik's achievements and EQT is proud to partner with its Co-Founders to help achieve its full potential. Freepik is supported by numerous positive secular megatrends and represents a truly thematic investment, which fits strongly with EQT's focus on growth investments and partnerships with world class management teams."
Eric Ward, Partner at Drake Star, said: "It's been a privilege to work closely with and advise the Freepik team on delivering this successful transaction. Freepik had already firmly established itself as one of the true pioneers in the broader visual content and stock photography industry, a sector that continues to be ripe for disruption. With EQT as their partner, the Company is well-positioned to become one of the more successful technology companies from Europe in the years to come. A special thank you to the entire EQT team for their unwavering commitment and pragmatism throughout the process – it's been a pleasure working with them."
Freepik's underlying market is supported by favourable secular megatrends, such as the increasing shift to digital advertising and the global democratization of content production through social media. As a result, the visual graphics market is expected to grow rapidly to € 2.7bn by 2024.
The Company offers a curated library of over 10 million high-quality graphic resources; of which over 35% is sourced and produced in-house through its data-driven content production studio. With its global network of over 450 freelance designers and 10,000 contributors, the Company adds over 600 thousand new graphic resources each month.
Self-funded to date, the Company has more than doubled in size in the past two years and currently employs over 230 people.
Joaquin Cuenca, co-founder and co-CEO of Freepik commented: "We are very excited to partner with EQT and look forward to working together. EQT's digital and sector expertise, global platform, combined with local presence across Europe, the US and Asia, as well as its extensive network of advisors will be of great value for us and key to our future success."
Carlos Santana, Managing Director at EQT Partners and Head of EQT Private Equity in Spain said: "Freepik is the leading freemium player and go-to platform for online creators and functional users. EQT looks forward to supporting Freepik's continued growth trajectory and its plans to further cement the Company's global leading market position. The acquisition of Freepik demonstrates EQT's long-term commitment to Spain, even in tougher times, and the ambition to support local businesses in becoming global."
Kasper Kruse Petersen, Partner at Drake Star, added: "It is not often you come across companies like Freepik: a great company run by great people. We offer our congratulations to the entire Freepik team who were outstanding during this process. And EQT deserves credit for their professionalism and pragmatism during this process. We set out to find the best possible partner for Freepik and I believe that we have found this in EQT."
This is the largest technology M&A transaction announced in Spain in 2020 and significantly broadens Drake Star's presence in the region. This also marks Drake Star's fourth recent transaction in Spain after previously advising Bodeboca on its sale to Pernod Ricard, Percentil on its sale to carou AG and ReviewPro on its sale to Shiji. This is the 13th deal Drake Star has announced and closed globally since the start of the year.
The transaction is subject to customary closing conditions, including clearance from relevant competition authorities, and is expected to close before the end of June 2020.
The parties have agreed not to disclose the transaction value.
Drake Star Team: Eric Ward, Kasper Kruse Petersen, Thomas Ecker, Soroush Bahreini, Gregory Bedrosianl, Christophe Morvan.
Legal Advisor to Freepik: Callol, Coca & Asociados (lead partner: Eduardo Coca)
Inquiries:
For further inquiries, please contact:
Eric Ward
Partner | Drake Star
e-mail: eric.ward@drakestar.com | +44 774 00 52 486

Kasper Kruse Petersen
Partner | Drake Star
e-mail: kasper.petersen@drakestar.com | +44 75 1173 7849


About Freepik Company
Freepik supports approximately 32 million monthly visitors, leveraging consumer demand insights from 5 billion downloads to date, to create over 10 million high quality and curated graphic resources across icons, vectors, photos, and templates. Freepik is a global leader in the fast-growing visual content, online graphic design and digital media space, thanks to a disruptive business model and a unique, data-driven approach to content sourcing and in-house content production, supporting a rapidly growing community of 20 million registered users.
For more information, please visit
www.freepikcompany.com
www.freepik.com
www.flaticon.com
www.slidesgo.com
www.stories.freepik.com
www.editor.freepik.com

About EQT
EQT is a differentiated global investment organization with more than EUR 62 billion in raised capital and around EUR 40 billion in assets under management across 19 active funds. EQT funds have portfolio companies in Europe, Asia-Pacific and North America with total sales of more than EUR 27 billion and approximately 159,000 employees. EQT works with portfolio companies to achieve sustainable growth, operational excellence and market leadership.
For more information, please visit www.eqtpartners.com


About Drake Star
Drake Star Partners is a global investment banking firm serving the technology, media, and communications sectors (TMC) with offices in New York, London, Paris, Munich, San Francisco, Los Angeles, Berlin, Geneva, Singapore*, and Dubai*. The firm focuses on M&A and corporate finance for its clients worldwide. Drake Star Partners completed over 400 transactions since 2004, 70% of which are cross-border.
Drake Star Partners is the marketing name for the global investment bank Drake Star Partners Limited and its subsidiaries and affiliates. In the USA, all securities are transacted through Drake Star Securities LLC. In the USA, Drake Star Securities LLC is regulated by FINRA and is a member of SIPC. Drake Star UK Limited (FRN 942020) is an appointed representative of Kession Capital Ltd (FRN582160) which is authorized and regulated by the Financial Conduct Authority. © 2016 Drake Star Partners Limited.
Inquiries
For further inquiries, please contact: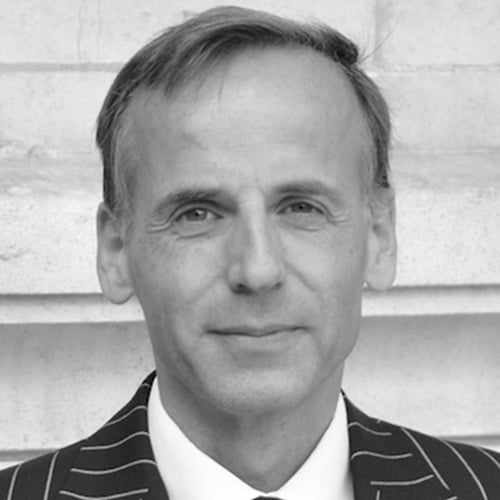 Full
Biography
Christophe Morvan
Managing Partner
FinTech
Software/SaaS
Digital Services
Paris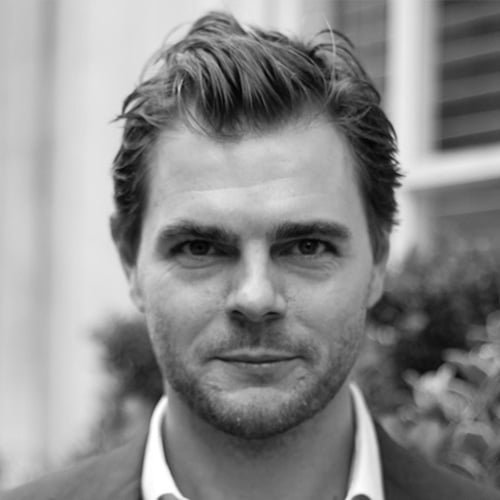 Full
Biography
Kasper Kruse Petersen
Partner
London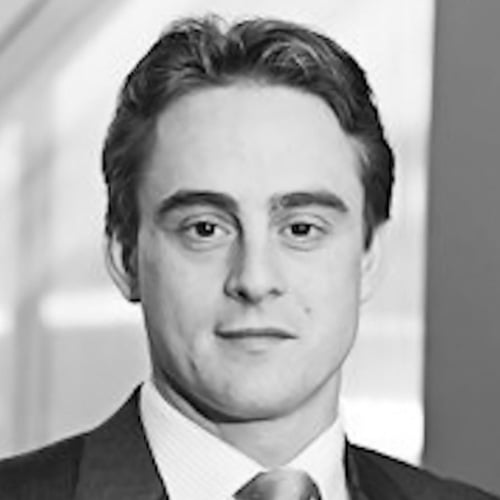 Full
Biography
Eric Ward
Managing Partner
Software/SaaS
Consumer & Retail Tech
Digital Media
London