LONDON | December 12, 2017 – LeftShift announces today that it raised an initial growth capital investment from Riverside. Headquartered in London, LeftShift is an expert in IT delivery automation solutions, working with organisations such as Barclays, Etihad and Coke. Drake Star Partners acted as the exclusive financial adviser to LeftShift in this transaction.
Founded in 2013, LeftShift are continuous delivery experts focusing on automation, testing and data management. This strategic growth capital investment from Riverside will allow LeftShift to further scale its Orson software for Test Data Management globally.
Mark Smith, LeftShift's Co-CEO, commented: "We are delighted to win the backing of Riverside who have really impressed with their understanding of our market. This enables us to deliver synthesized 'Data for DevOps', eliminate the risk in 'risk based testing', and shorten time to market for many more large organisations."
Jonathan Drillings from Riverside added: "The LeftShift team has decades of experience in IT delivery automation, which they have leveraged to build the Orson platform. We're thrilled to partner with them, to help further adoption of this innovative solution, which enables the world's largest companies deliver better software, for reduced cost and with less risk."
Kasper Kruse Petersen from Drake Star Partners, commented: "We are delighted to have had the opportunity to bring together LeftShift and Riverside, and to enable LeftShift to further scale its unique Orson product in key markets"
Drake Star Partners team: Kasper Kruse Petersen, James Turino
ABOUT LEFTSHIFT
LeftShift is uniquely automating IT delivery with a 100% success rate working for organisations such as Discover Financial Services, LabCorp, and Fannie Mae to deliver committed efficiencies, to the highest quality, in the most complex of landscapes. The Company provides industry best practices to produce a tailored solution roadmap to consistently achieve fast, safe and sustainable IT change. Using their unique and proven framework, methodology and market-leading technology LeftShift has helped over 100 global organisations execute that roadmap to successfully deliver demonstrable ROI within months. This leaves behind a repeatable and sustainable capability that leaves customers independent and self-sufficient. LeftShift has experience and expertise in ensuring organisations hit their most critical deadlines in complex landscapes, every time; keeping you truly open and proactive to change, and ultimately competitive.
For more information, please visit www.leftshift.com
ABOUT RIVERSIDE ACCELERATION CAPITAL
Riverside Acceleration Capital (RAC) provides flexible growth capital to expansion-stage B2B software and technology companies, though an investment structure that maximizes alignment while minimizing dilution. RAC is part of The Riverside Company, a global private equity firm with $6.2 billion in assets under management. Riverside makes control and non-control investments into growing businesses valued up to $400 million.
For more information, please visit www.riverside.ac
Inquiries
For further inquiries, please contact:

Kasper Kruse Petersen
Principal | Drake Star Partners UK
Kasper.Petersen@drakestar.com | +44 20 7112 7777
About Drake Star Partners
Drake Star Partners is a global investment banking firm serving the technology, media and communications sectors (TMC) with offices in New York, London, Paris, Munich, San Francisco, Los Angeles, Berlin, Geneva, Singapore* and Dubai*. The firm focuses on M&A and corporate finance for its clients worldwide. Drake Star Partners completed over 400 transactions since 2004, 70% of which are cross-border.
Drake Star Partners is the marketing name for the global investment bank Drake Star Partners Limited and its subsidiaries and affiliates. In the USA, all securities are transacted through Drake Star Securities LLC. In the USA, Drake Star Securities LLC is regulated by FINRA and is a member of SIPC. Drake Star UK Limited (FRN 942020) is an appointed representative of Kession Capital Ltd (FRN582160) which is authorised and regulated by the Financial Conduct Authority. © 2016 Drake Star Partners Limited.
For more information, please visit www.drakestar.com
Inquiries
For further inquiries, please contact: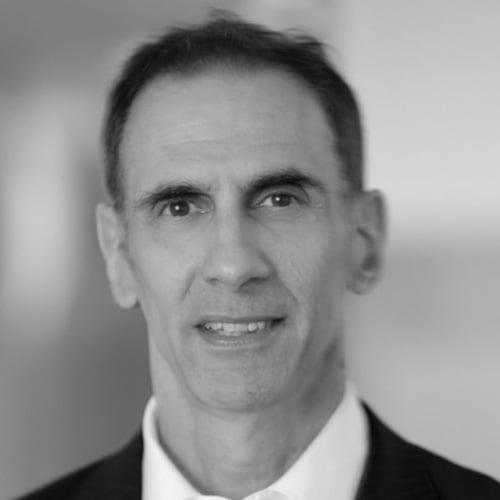 Full
Biography
James Turino
Managing Partner, Member of the Executive Committee
Software/SaaS
Digital Services
Industrial Tech
New York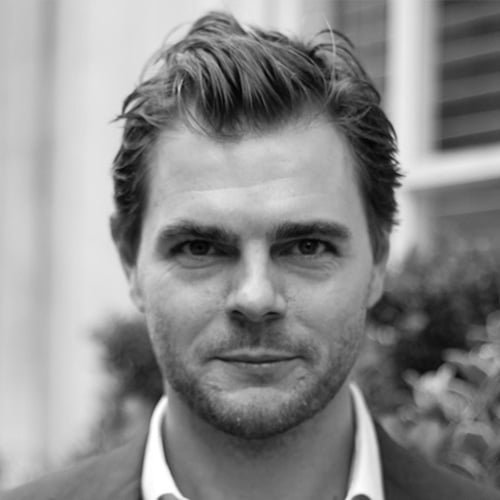 Full
Biography
Kasper Kruse Petersen
Partner
London