LONDON | STOCKHOLM | June 16, 2021 – Worldwide Limited ("Parcel2Go"), the UK's largest parcel delivery marketplace and e-commerce shipping platform, has announced its majority sale to the EQT Private Equity ("EQT").
Drake Star Partners acted as exclusive financial adviser to Parcel2Go and its majority shareholder Mayfair Equity Partners LLP ("Mayfair") on this transaction in a highly competitive global M&A process. Mayfair will reinvest a portion of its current equity ownership, retaining a minority stake post-transaction.
Founded in 2000, Parcel2Go has established itself as the leading parcel delivery marketplace and e-commerce shipping solution for prosumers and SMEs in the UK, with a growing foothold across Europe.
In addition to quick and easy price comparison options, Parcel2Go provides value added services such as SmartSend – software that enables SMEs and marketplace sellers to manage their deliveries across multiple platforms, including eBay, Amazon and Etsy. Parcel2Go has also successfully rolled out a white label service for carriers, which includes turnkey shipping software, a fully hosted website and post-sale customer service management.
Mayfair backed the management buyout of Parcel2Go in 2019, acquiring a majority shareholding in the business alongside Parcel2Go's management team, led by its Executive Chair, James Greenbury. The Company has evolved rapidly under Mayfair's ownership, consistently maintaining a commanding market share and adopting a number of key operating improvements in partnership with Mayfair, from new pricing and marketing initiatives to strengthening its management team.
James Greenbury, Executive Chair and CEO of Parcel2Go commented: "We're excited to welcome EQT as another high-quality partner, and we're pleased that Mayfair will continue with us on the journey. After 20 years, we're still highly ambitious and look forward to capitalising on new opportunities to innovate, disrupt the market and grow Parcel2Go. A special thank you goes to Drake Star for running a highly competitive and flawless process, that ultimately enabled us to bring onboard such a high-calibre investor in EQT."
Daniel Sasaki, Managing Partner of Mayfair Equity Partners added: "Eric [Ward], Kasper [Kruse Petersen] and their colleagues added value at every step of the way, preparing the business for due diligence, marketing the opportunity in the highly targeted manner we had agreed, and supporting throughout negotiations. They were consistently savvy, diligent and a pleasure to deal with. The Mayfair team looks forward to other opportunities to work with them again in the future."
Eric Ward, Partner at Drake Star Partners, said: "It's been an absolute pleasure and privilege working so closely with both the senior management team of P2G and Mayfair Equity Partners over the past few months. We are delighted to have facilitated such an outstanding outcome. This is a direct reflection of the underlying quality of the Company as a true tech disruptor and pioneer in the parcel delivery and logistics industry. Now with the combined expertise of both EQT and Mayfair Equity as shareholders, Parcel2Go could not be in better hands to capitalise on its future growth opportunities."

Through its superior scale and data-driven approach, Parcel2Go has redefined the utilisation of technology in providing a superior value proposition to shippers and carriers, and is now primed for the Company's next stage of growth. EQT Private Equity aims to continue strengthening the position of Parcel2Go as the leading parcel delivery marketplace in the UK and support the acceleration of the Company's expansion by further investing in its platform and product, as well as enabling an ambitious plan for growth and penetration of new customer segments and international markets, organically and via M&A.
Commenting on the acquisition, Victor Englesson, Global Co-Head of TMT at EQT Group, said: "We are impressed by Parcel2Go's achievements to date and are looking forward to partnering with James Greenbury, his management team and Mayfair to help unlock the company's full potential. Parcel2Go is supported by numerous positive secular megatrends and represents a truly thematic investment for EQT. We are excited to continue supporting the company growth by further investing into its new platform, developing new products, and expanding into new markets. It's been a pleasure working with Drake Star again and we are pleased to see Drake Star continuing to help their clients deliver on such important company milestones."
Kasper Kruse Petersen, Partner at Drake Star Partners, added: "We are delighted to have been working with the high-calibre teams at Parcel2Go and Mayfair over the past months, to facilitate this milestone transaction by EQT. James and his team, with the support of Mayfair Equity, has elevated Parcel2Go into becoming a powerhouse in the parcel delivery space and in EQT, they have found the perfect partner for executing its ambitious long-term growth plan. A huge congratulations to both the entire team at Parcel2Go, Mayfair and EQT."
The transaction establishes Drake Star's leadership in the logistics tech space and marks the second large-scale majority sale to EQT within the space of 12 months, following the landmark sale of Freepik Company in June 2020. This reflects the team's growing presence in the private equity universe and marks the 26th deal Drake Star Partners has announced or completed since the start of 2021.
The transaction is subject to customary closing conditions, including clearance from relevant authorities, and is expected to close before the end of July 2021. The parties have agreed not to disclose the transaction financials.
Drake Star Partners' team: Eric Ward, Kasper Kruse Petersen, James Burrow, Soroush Bahreini
Legal Advisor to Parcel2Go: Goodwin Procter (lead partner: James Grimwood)
Inquiries:
For further inquiries, please contact:
About Parcel2Go
Parcel2Go.com, based in Bolton, Greater Manchester is the UK's leading parcel delivery marketplace, offering a digital and price-competitive alternative to the Post Office for prosumers and SMEs. The platform enables shippers to send anything, from a small packet to a large parcel, to destinations throughout the UK and internationally, as well as offering shipping software and white label carrier solutions.
For more information, please visit www.parcel2go.com
About Mayfair Equity Partners
Founded in 2014, Mayfair Equity Partners is a private equity firm based in London, United Kingdom. The firm focus on tech and consumer companies where they can use their experience, network and domain expertise to be a high-value partner for the teams that they back. Mayfair primarily invest in Europe and North America, supporting growth businesses with ambitions to expand internationally.
For more information, please visit www.mayfairequity.com
About EQT
EQT is a purpose-driven global investment organization with close to three decades of consistent investment performance across multiple geographies, sectors, and strategies. EQT manages and advises a range of specialized investment funds and other investment vehicles that invest across the world with the mission to generate attractive returns and future-proof companies. The organization has more than EUR 67 billion in assets under management across 26 active funds. The organization's portfolio of companies generates approximately EUR 29 billion in total revenues with more than 175,000 employees.
For more information, please visit www.eqtgroup.com
About Drake Star Partners
Drake Star Partners is a global investment banking firm serving the technology, media and communications sectors (TMC) with offices in New York, London, Paris, Munich, San Francisco, Los Angeles, Berlin, Geneva, Singapore* and Dubai*. The firm focuses on M&A and corporate finance for its clients worldwide. Drake Star Partners completed over 400 transactions since 2004, 70% of which are cross-border.
Drake Star Partners is the marketing name for the global investment bank Drake Star Partners Limited and its subsidiaries and affiliates. In the USA, all securities are transacted through Drake Star Securities LLC. In the USA, Drake Star Securities LLC is regulated by FINRA and is a member of SIPC. Drake Star UK Limited (FRN 942020) is an appointed representative of Kession Capital Ltd (FRN582160) which is authorised and regulated by the Financial Conduct Authority. © 2016 Drake Star Partners Limited.
Inquiries
For further inquiries, please contact: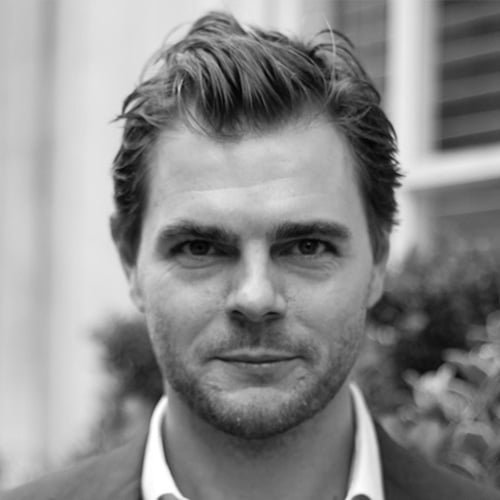 Full
Biography
Kasper Kruse Petersen
Partner
London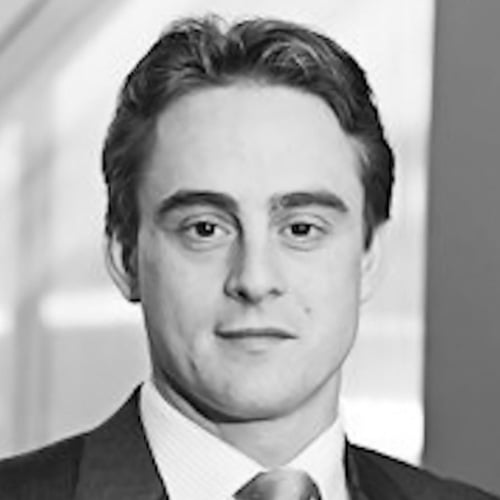 Full
Biography
Eric Ward
Managing Partner
Software/SaaS
Consumer & Retail Tech
Digital Media
London