London, Los Angeles, Berlin (June 1, 2021) – EyeEm Group GmbH ("EyeEm"), a leading AI powered global marketplace for premium stock photography and professional photo and video productions based in Berlin, has announced its sale to investment company New Value AG (NEWN: SWX). Drake Star Partners acted as the exclusive financial advisor to EyeEm and its shareholders on this transaction in a highly competitive global M&A process. This transaction is subject to customary closing conditions and is anticipated to close during the second quarter of 2021.
Based in Switzerland, New Value AG ("New Value") is a publicly listed private equity investment company on the SIX Swiss Exchange with a specific remit to acquire participations in leading companies with digital business models, including digital content and community platforms in the rapidly emerging 'Creator Economy' sector.
Founded in 2010 by four co-founders as an underground art movement, EyeEm has grown into one of the world's most engaged online photography communities and marketplaces. To date, the Company has been supported by world-class investors including Cipio Partners, Earlybird Venture Capital, Wellington Partners, Atlantic Labs and Bridford Group.
EyeEm key highlights include:
45 million app downloads to date across 155 countries globally

Go-to destination for amateur and semi-pro photographers with 8 million creators / photographers

Rapidly growing catalogue of over 130 million images across the platform; of which over 33 million are available for commercial use

Cornerstone partner to two of the world's leading stock photography platforms, Getty Images and Adobe Stock

Provides Getty Images with over 8 million high quality and authentic images
Ramzi Rizk, co-founder and President of EyeEm commented: "I am happy and proud to see EyeEm joining the New Value portfolio. Both companies share a passion for empowering creators and a beautiful vision for how creators need to be supported and rewarded in the future. The expertise, drive and support of the Drake Star team played a crucial role throughout this process – their feedback and input in the past few months were key to the transaction. The diligence and expertise of Simon, our CEO, were pivotal in ensuring a smooth process and a positive final outcome."
Roland Dennert, Managing Partner at Cipio Partners added: "Drake Star's deep experience in the sector enabled us to focus quickly on a relatively limited set of dialogs and run a short and intensely competitive process."
Roman Scharf, President at New Value AG added: "We are excited to welcome EyeEm into the New Value portfolio, with a focus on creative digital businesses. Berlin-based Eyeem is a phenomenal platform sourcing authentic photography globally. Their technology and team is an ideal fit for the investment strategy of New Value AG where one of our focus is on investing in businesses which are underpinned by data providing a valuable insight into the cutting edge of creativity."
Eric Ward, Partner at Drake Star Partners, said: "We are absolutely thrilled by the outcome. There is no doubt EyeEm will be an added value to New Value's portfolio, contributing a next generation creative content platform. Furthermore, under the new ownership, EyeEm will be able to continue to serve its growing community of photographers as the go-to destination of choice to showcase their work and share their passion. Special tribute to the management team for their efforts and unwavering commitment throughout the process."
EyeEm's underlying market is supported by favourable dynamics and macro trends; from the ever-growing requirement from brands to source authentic content, to improved smartphone camera technology driving growth in premium, authentic crowdsourced content.
Through its unique set of offerings including its image marketplace, production services, missions and Personalised Aesthetic search engine, EyeEm has redefined the way authentic creative content is sourced at scale. The platform is powered by its patented AI based computer vision software that can automatically analyse the commercial viability of an image. This has been a major enabler in its leading market position, through making processing and searching high volumes of crowdsourced content highly economic and efficient with near zero marginal cost.
Simon Cox CEO of EyeEm commented: "Drake Star know our space really well and not only ran a process with a terrific outcome for EyeEm, its shareholders and its community but also added real value along the way with great insights into our business."
Michael Metzger, Partner at Drake Star Partners, added: "It was a true pleasure working with EyeEm, a leading global marketplace of authentic premium content driven by its community of over 8 million creators. We feel privileged to be a part of this highly strategic deal."
This process adds yet another outstanding transaction to Drake Star Partners' growing credentials within the broader visual content sector. This follows the landmark transaction of Freepik Company to EQT back in May 2020 and the sale of Blurb to Reischling Press (RPI) in August 2020. This also mark's the 21st deal Drake Star Partner has announced globally since the start of the year.
Drake Star Partners' team: Eric Ward, Michael Metzger, Mohit Pareek, Soroush Bahreini
Legal Advisor to EyeEm: Dechert (lead partner: Giovanni Russo)
Inquiries:
For further inquiries, please contact:
Eric Ward
About EyeEm
EyeEm is a global marketplace for premium stock photography and professional photo & video productions. The platform is powered by its patented, AI based computer vision software that automatically analyses the content of an image. EyeEm's Personalised Aesthetics Search allows brands to find on brand visuals quickly and reliably. With contributions from millions of creative photographers, the Berlin-based company is home to some of the world's greatest images. EyeEm's worldwide network allows any company to book photographers for high-quality photo and video productions anywhere in the world. EyeEm was founded in 2011 and has offices in Berlin and New York.
For more information, please visit www.eyeem.com
About New Value AG
New Value, listed on the SIX Swiss Exchange, invests directly in private, emerging companies with above-average growth potential. As an investment company, New Value promotes innovative digital business models and accompanies them through to market success. The portfolio includes participations in companies of various degrees of maturity.
For more information, please visit www.newvalue.ch
About Drake Star Partners
Drake Star Partners is a global investment banking firm serving the technology, media and communications sectors (TMC) with offices in New York, London, Paris, Munich, San Francisco, Los Angeles, Berlin, Geneva, Singapore* and Dubai*. The firm focuses on M&A and corporate finance for its clients worldwide. Drake Star Partners completed over 400 transactions since 2004, 70% of which are cross-border.
Drake Star Partners is the marketing name for the global investment bank Drake Star Partners Limited and its subsidiaries and affiliates. In the USA, all securities are transacted through Drake Star Securities LLC. In the USA, Drake Star Securities LLC is regulated by FINRA and is a member of SIPC. Drake Star UK Limited (FRN 942020) is an appointed representative of Kession Capital Ltd (FRN582160) which is authorised and regulated by the Financial Conduct Authority. © 2016 Drake Star Partners Limited.
Inquiries
For further inquiries, please contact: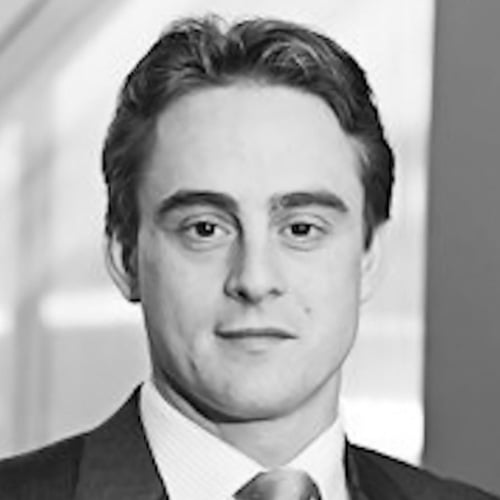 Full
Biography
Eric Ward
Managing Partner
Software/SaaS
Consumer & Retail Tech
Digital Media
London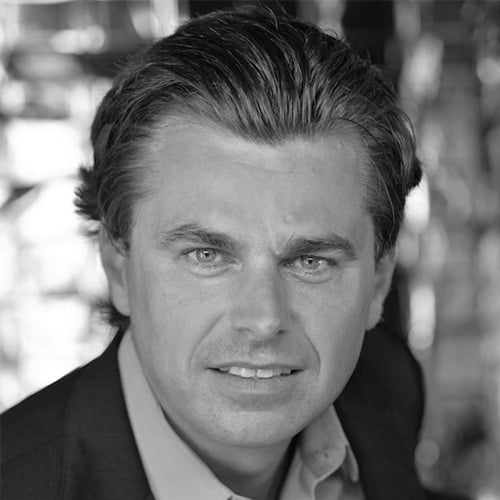 Full
Biography