TETTNANG | April 9, 2020 – Avira Holding GmbH & Co KG and ALV GmbH & Co KG ("Avira"), a leading European cybersecurity software company, has announced the majority sale to Investcorp Technology Partners, a leading global manager of alternative investments worldwide, for $180 million. Drake Star Partners acted as exclusive financial advisor to Avira and its shareholders on this transaction. The transaction is subject to customary closing conditions and is expected to close in the coming months.
Avira is a German headquartered, multinational cybersecurity software solutions firm serving the OEM and Consumer end markets, with over 500 million endpoints protected globally – Over its 30+ year history, the Company has developed particular strengths in Anti-Malware, Threat Intelligence and IoT solutions. Its software provides next generation security for users' online identity, finances, and private data, protecting against viruses, malware, ransomware and other threats.
This acquisition represents the first institutional investment in Avira since it was founded in 1986 by Tjark Auerbach.
Commenting on the investment, Gilbert Kamieniecky, Managing Director and Head of Investcorp's Technology Private Equity business, said: "We are delighted to announce another high-quality addition to our Technology Partners portfolio. Avira represents a unique opportunity to invest in a cybersecurity business and marks our third investment in the DACH tech sector in the last 18 months. With our proven track record of working with cybersecurity, IoT and data-driven businesses, Investcorp is looking forward to supporting Avira's targeted growth trajectory and expansion plans."
Travis Witteveen, Chief Executive Officer of Avira added: "We are proud to be partnering with a firm that offers such a breadth of experience working with growing technology and software firms. The investment confirms our business strategy and enables us to further accelerate our profitable growth in the consumer and OEM market segments."
"We have been protecting our users for more than 30 years," stated Tjark Auerbach, Founder of Avira. "With Investcorp, I have an investment partner who shares my values and will underpin the strategy of the management team to continue protecting people for many years to come."
Ralf Philipp Hofmann, Managing Partner, Co-Founder & Member of the Global Executive Committee of Drake Star Partners, said: "Avira's outstanding management team has positioned the company to become an international leader in the OEM and Consumer security software markets pursuing a combined organic and inorganic growth strategy. We are excited that the team has found the perfect partner sharing this vision and adding tremendous experience in the security software space."
"The Drake Star team has done amazing work in supporting us to get an investor onboard. Their professionalism, detail orientation, business acumen and sales skills have been fundamental to the success of this deal. We simply would not have been as successful without them. However, most important, it is a great pleasure and a lot of fun to work together with the team" said Avira CEO Travis Witteveen.
The cybersecurity market is an attractive space for investment in the current climate. As many more people start working from home with their own devices, new installations or upgrades to security systems are likely to increase. Organisations depend on outsourced tools to stay operational, increasing exposure of sensitive data and making effective cybersecurity crucial.
Investcorp has established a market leading position of investing in mid-market technology companies with a specific focus on IT Security, Data/Analytics, and Fintech/Payment sectors. Previous investments include Utimaco, Sophos, Optiv, SecureLink, CoreSec, Nebulas, iT-CUBE, CSID, OpSec and Impero.
Drake Star Partners' team: Ralf Philipp Hofmann, Kais Baker, Mareen Isabel Meiswinkel, Hendrik Hornbogen, Anton Donauer, Michael Metzger
Inquiries
For further inquiries, please contact:
Ralf Philipp Hofmann:
ralf.hofmann@drakestar.com, +49 89 14 9026 510
About Avira
Avira provides a consumer-focused portfolio of security and privacy solutions for Windows and Mac computers, Android and iOS smartphones, home networks and smart devices (IoT). All Avira features are available as licensed SDKs and APIs. Working together, Avira and its partners protect more than 500 million devices globally. Avira solutions consistently achieve best-in-class results from independent security tests. Avira is a privately held company headquartered near Lake Constance, Germany, with additional offices in the EU, the United States and Asia.
For more information, please visit www.avira.com
About Investcorp
Investcorp is a leading global manager of alternative investments with $31.1bn AUM. Since its inception in 1982, Investcorp has made over 195 Private Equity deals worldwide. Led by a new vision, Investcorp has embarked on an ambitious, albeit prudent, growth strategy. The Firm continues to focus on generating value through a disciplined investment approach in six lines of business: private equity, real estate, absolute return investments, infrastructure, credit management, and strategic capital.
For more information, please visit www.investcorp.com
About Drake Star Partners
Drake Star Partners is a global investment banking firm serving the technology, media and communications sectors (TMC) with offices in New York, London, Paris, Munich, San Francisco, Los Angeles, Berlin, Geneva, Singapore* and Dubai*. The firm focuses on M&A and corporate finance for its clients worldwide. Drake Star Partners completed over 400 transactions since 2004, 70% of which are cross-border.
Drake Star Partners is the marketing name for the global investment bank Drake Star Partners Limited and its subsidiaries and affiliates. In the USA, all securities are transacted through Drake Star Securities LLC. In the USA, Drake Star Securities LLC is regulated by FINRA and is a member of SIPC. Drake Star UK Limited (FRN 942020) is an appointed representative of Kession Capital Ltd (FRN582160) which is authorised and regulated by the Financial Conduct Authority. © 2016 Drake Star Partners Limited.
Inquiries
For further inquiries, please contact: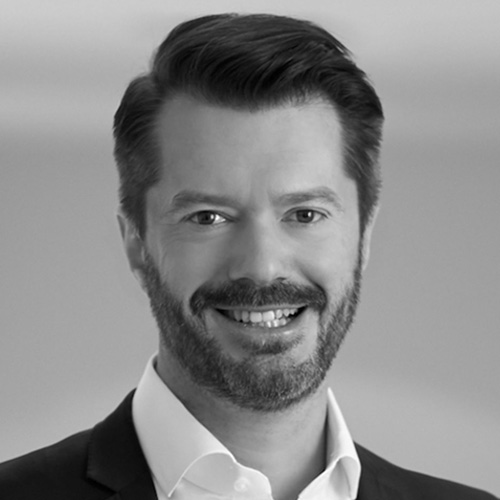 Full
Biography
Ralf Philipp Hofmann
Managing Partner, Member of the Executive Committee
Software/SaaS
Digital Services
Munich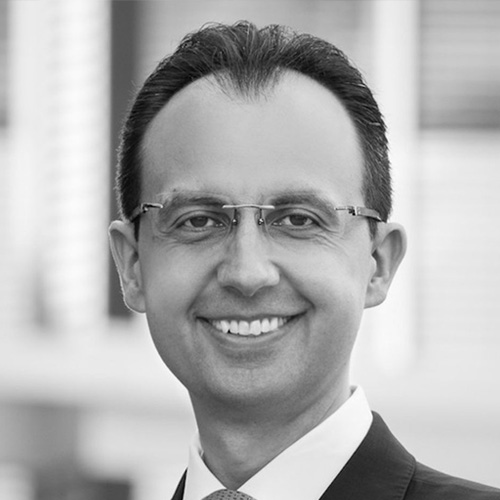 Full
Biography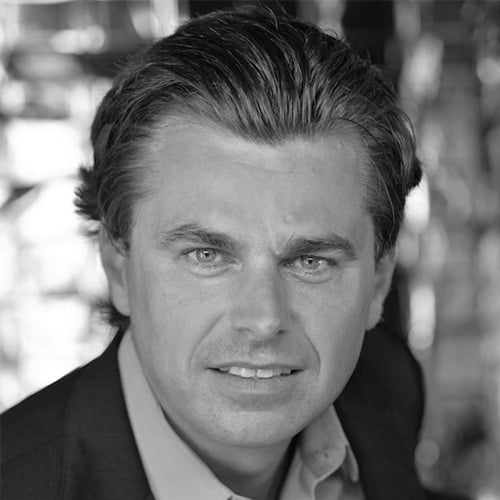 Full
Biography