LOS ANGELES | April 19th, 2023 – Denon, a global premium audio brand with over a century of mastering sound engineering at the highest of levels, has acquired Melbourne, Australia-based Nura, the maker of self-learning headphones, bringing it into the brand's product pipeline to deliver enhanced listening experiences for consumers.
Drake Star acted as exclusive financial advisor to Nura on the transaction.
In addition to bringing Nura's award-winning otoacoustic emission measuring technology into the Denon family, consumers will be able to enjoy their favorite music as if they are there in the front row thanks to custom sound implementation. We believe the combination of Denon's leadership in sound engineering with Nura's revolutionary personalized listening technology, will offer extraordinary audio detail and set a new standard in personal listening, allowing consumers to enjoy audio at unprecedented levels.
"Nura's technology is a perfect complement to Denon's mission to expand human experiences through acoustic innovation," said Trip Randall, Denon brand president. "We've been committed to sound engineering for 113 years and counting, and we know that personalized audio is the future. This evolution with Nura is a natural fit, as we continue to innovate for the most discerning of audio consumers and push the boundaries of what's possible."
Sound United, the owner of Denon, also has a portfolio of outstanding consumer audio brands, including Bowers & Wilkins, Marantz, Polk Audio, Definitive Technology, Classé Audio and Boston Acoustics, and was recently acquired by Masimo Corporation (NASDAQ: MASI) for $1 billion.
The addition of Nura's technology into the Masimo Adaptive Acoustic Technology (AAT) platform, combines Masimo's 30-year expertise in signal processing with the world-class acoustic engineering from Masimo's consumer audio businesses, and will be able to address unique hearing complexities that vary from person to person.
As two sound innovators join forces, this moment promises to be a game-changer for personalized audio with users being able to experience the pinnacle of personalized listening. The first Denon product featuring Masimo AAT is expected to be introduced in mid-2023.
"Drake Star was an excellent M&A advisor to Nura and a pleasure to work with. Drake Star's deep sector knowledge in audio, music and digital media, and unmatched M&A execution expertise were instrumental to the success of this highly strategic deal," said Nick Crocker, Lead Investor in Nura and General Partner at Blackbird Ventures.
Michael Metzger, Partner at Drake Star, commented: "We are proud to have worked with Nura on this game-changing transaction in the audio tech space. With Denon and Sound United's global scale, we are looking forward to seeing a broad consumer adoption of personalized audio in the coming years."
Drake Star Team: Michael Metzger, James Turino, Mohit Pareek
Inquiries
For further inquiries, please contact:
Michael Metzger
Partner | Drake Star
michael.metzger@drakestar.com | + 1 310-696-4011
About Nura
Nura, headquartered in Australia, is a premium audio tech company with a patented proprietary otoacoustic emission technology that provides personalized audio that adapts to unique hearing for each user.
For more information, visit www.nurasound.com.
About Denon
Denon, a leading manufacturer of premium audio equipment, is dedicated to delivering the ultimate listening experience to music lovers worldwide. Since 1910, Denon has been at the forefront of technological advancements in audio engineering, setting the standard for high-quality sound systems that are built to last and cater to the diverse needs of music enthusiasts, from audiophiles to casual listeners.
For more information, visit www.denon.com.
About Sound United
Sound United, a Masimo company, was founded in 2012 with a simple mission – to bring joy to the world through sound. Today, we are one of the world's largest portfolio audio companies and home to several legendary audio brands—Denon®, Marantz®, Bowers and Wilkins, Polk Audio, Classé, Definitive Technology, HEOS, and Boston Acoustics®. Each brand boasts its own philosophy and unique approach to bringing home entertainment to life.
With centuries of collective experience, Sound United oversees the design and manufacture of a diverse array of premium audio products, including loudspeakers, sound bars, AV receivers, wireless speakers, amplifiers, turntables, and headphones. We create distinct and memorable listening experiences for a wide range of consumers in more than 130 countries.
For more information, www.soundunited.com.
About Drake Star
Drake Star is an award-winning global tech investment bank that has completed over 450 transactions since 2003. Drake Star team of over 100 senior professionals across offices in New York, London, Paris, Munich, San Francisco, Los Angeles, Berlin, and Dubai* focuses on mergers & acquisitions and corporate finance services worldwide in Consumer & Retail Technology, Digital Media, FinTech, Mobility & Sustainability, Software/SaaS, Digital Services, and Industrial Tech sectors.
The testimonial herein may not be representative of the experience of others nor is it a guarantee of future performance or success. Drake Star Partners is the marketing name for the global investment bank Drake Star Partners Limited and its subsidiaries and affiliates. In the USA, all securities are transacted through Drake Star Securities LLC. In the USA, Drake Star Securities LLC is regulated by FINRA and is a member of SIPC. Drake Star UK Limited (FRN 942020) is an appointed representative of Kession Capital Ltd (FRN582160) which is authorized and regulated by the Financial Conduct Authority. © 2023 Drake Star Partners Limited.
For more information, visit www.drakestar.com.
*Partner Office
Inquiries
For further inquiries, please contact: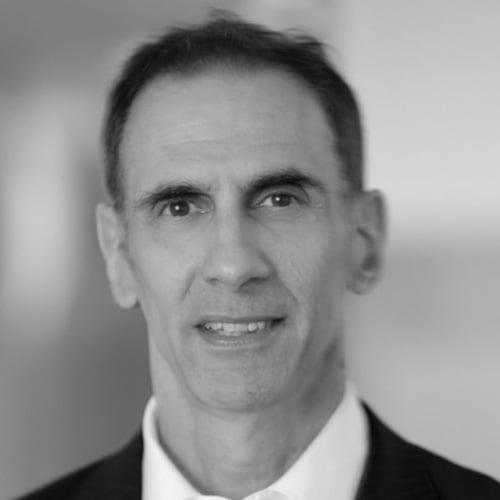 Full
Biography
James Turino
Managing Partner, Member of the Executive Committee
Software/SaaS
Digital Services
Industrial Tech
New York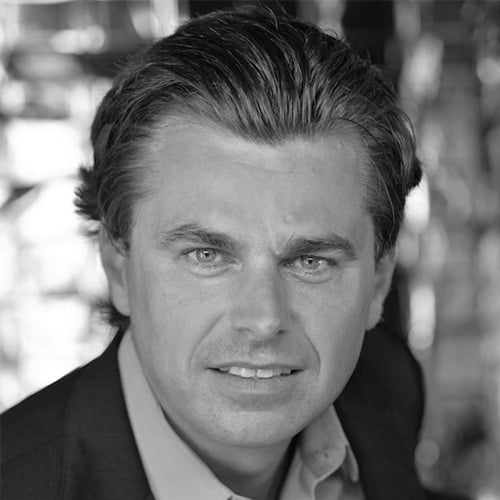 Full
Biography