London | Los Angeles | December 2, 2019 – Codemasters®, a London Stock Exchange listed leader in AAA racing games over the last 30 years, announced that it has acquired racing simulation specialists, Slightly Mad Studios. The acquisition cements Codemasters' position as a world-leading games developer and publisher of racing videogames and expands its portfolio to include the award-winning Project CARS, together with an unannounced Hollywood blockbuster title. Drake Star Partners acted as exclusive financial advisor to Codemasters on this transaction.
Both companies share a rich history of creating AAA racing games. Codemasters is the creator of the critically acclaimed intellectual properties including DiRT®, GRID® and the BAFTA-winning official FORMULA 1® Series. Slightly Mad Studios has been established for 10 years and is the proud developer and owner of the Project CARS franchise which has generated both critical and commercial success. Slightly Mad Studios has also delivered high-quality racing simulations alongside its own IP including two Need for Speed titles on behalf of Electronic Arts.
"We are delighted to bring such an incredible racing game developer to the Codemasters family, and this unequivocally establishes us as a global powerhouse in the development of racing titles," said Frank Sagnier, Chief Executive Officer at Codemasters. "We share the same passion and vision and our new partnership will accelerate our growth. With more streaming services coming to market and the next generation of games consoles due in 2020, this is the perfect time for Codemasters to take its next step."
Frank Sagnier added: "Drake Star's extensive knowledge and expertise in the gaming industry was instrumental in enabling Codemasters to make this highly strategic acquisition."
Michael Metzger, Partner at Drake Star Partners, commented: "It was a pleasure working with Codemasters and facilitating an industry defining transaction with Slightly Mad Studios. The acquisition further expands Codemasters leadership position in racing games."
Marc Deschamps, Executive Chairman added: "Frank and team have made marvels to create a strong firm based on unique compelling IP. We have been appointed to develop further the growth opportunities in the sector segment. Vision, creativity and deep sector knowledge has allowed Drake Star Partners and Codemasters to develop a path leading to a well-executed transaction."
Drake Star Partners' team: Michael Metzger, Marc Deschamps, Kasper Kruse Petersen, Mohit Pareek, Nick Meyers & Thomas Ecker
About Codemasters:
Codemasters (AIM:CDM) is an award winning British video game developer and publisher with over 30 years of heritage. The company specializes in high quality racing games including DiRT, GRID and the BAFTA award-winning official F1® series of videogames. For more information on Codemasters' product portfolio, please visit www.codemasters.com Join in the conversation with @codemasters on Twitter or Like us on Facebook at www.facebook.com/codemasters © 2019 The Codemasters Software Company Limited ("Codemasters"). All rights reserved. Codemasters®, EGO®, the Codemasters logo and GRID® are registered trademarks owned by Codemasters. RaceNet™ is a trademark of Codemasters. All rights reserved. All other copyrights or trademarks are the property of their respective owners and are being used under license. Developed by Codemasters.
About Slightly Mad Studios:
Slightly Mad Studios is the team behind the critically acclaimed GTR® series, Need For Speed® Shift™ & Shift 2 Unleashed®. It has over 10 years of pedigree in racing games, and Project CARS represents the culmination of all that experience and heritage. Keep up to date with Slightly Mad Studios by visiting their website:
For more information, please visit https://www.slightlymadstudios.com
Inquiries
For further inquiries, please contact:
Michael Metzger Partner, Drake Star Partners
Marc Deschamps Managing Partner & Executive Chairman | Drake Star Partners
About Drake Star Partners
Drake Star Partners is a global investment banking firm serving the technology, media and communications sectors (TMC) with offices in New York, London, Paris, Munich, San Francisco, Los Angeles, Berlin, Geneva, Singapore* and Dubai*. The firm focuses on M&A and corporate finance for its clients worldwide. Drake Star Partners completed over 400 transactions since 2004, 70% of which are cross-border.
Drake Star Partners is the marketing name for the global investment bank Drake Star Partners Limited and its subsidiaries and affiliates. In the USA, all securities are transacted through Drake Star Securities LLC. In the USA, Drake Star Securities LLC is regulated by FINRA and is a member of SIPC. Drake Star UK Limited (FRN 942020) is an appointed representative of Kession Capital Ltd (FRN582160) which is authorised and regulated by the Financial Conduct Authority. © 2016 Drake Star Partners Limited.
Inquiries
For further inquiries, please contact: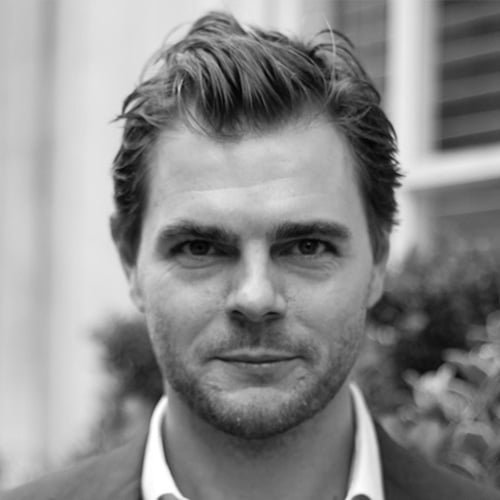 Full
Biography
Kasper Kruse Petersen
Partner
London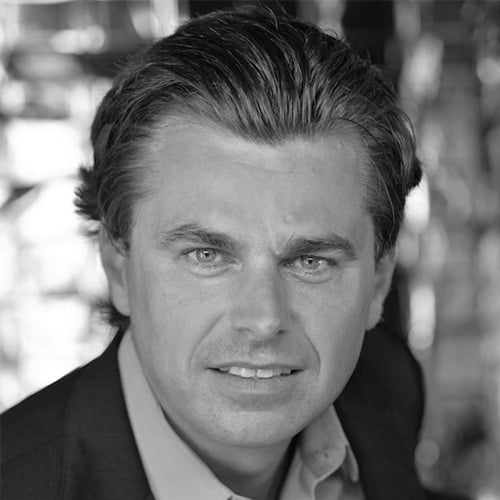 Full
Biography