LONDON | MAY 14, 2020 – BLAST APS ("BLAST"), a leading global esports media network, has announced the closing of its growth equity capital raise from a consortium of venture capital and private investors. Drake Star Partners acted as the exclusive financial advisor to BLAST and its shareholders on this transaction.
BLAST is a Copenhagen and London based, global esports media network hosting the BLAST Premier Series, the leading Counter-Strike: Global Offensive (CS:GO) tournament on the professional esports circuit, and BLAST Bounty Hunt in DOTA 2.
The new capital will be used to cement BLAST's position as the number one CS:GO series, develop new esports-related entertainment formats as well as expand the brand into new esports titles, markets and verticals.
Commenting on the investment, Robbie Douek, CEO of BLAST, said: "The new investors and partners who have joined BLAST bring a wealth of technology and development experience to our company. Conducting this raise during COVID-19 presented a few challenges, but the round closed due to the long-term outlook for our industry and the strength of our business model. Drake Star Partners' expertise in the esports and technology space really helped to facilitate this transaction, managing the process throughout and providing invaluable corporate finance expertise to help showcase our attractive business fundamentals and global vision."
Kasper Kruse Petersen, Partner at Drake Star Partners, said: "We are proud to have worked with BLAST on securing funding for the next stage of the Company's growth story. Robbie and the team have created a highly unique media proposition that is connecting esports to the mainstream, and we look forward to seeing the business develop into the leading global esports media network. The deal is a landmark transaction for Drake Star Partners in the sports tech / esports space, as we look to leverage our expertise in the wider sports tech sector to help current and future clients."
The esports sector, a $3bn market by 2022, continues to be a highly attractive space for investment. The opportunity for broadcasters and sponsors to access highly tech-enabled but hard-to-reach millennials is unparalleled, which will increase the value of media rights and sponsorship deals significantly going forward. The sector has gained additional momentum in the current COVID-19 climate, with most traditional sports turning to esports as a means of delivering new content and maintaining fan engagement. Drake Star Partners believes teams, leagues and rights holders will need to develop an integrated esports strategy to complement traditional sports models, a theme discussed in detail in the firm's recently published Global Sports Technology sector report, which also features an exclusive Q&A with Robbie Douek.
Official BLAST press release here.
Drake Star Partners' team:
Kasper Kruse Petersen, Eric Ward, Michael Metzger, James Burrow
Legal Advisor to BLAST: Sheridans
Inquiries:
For further inquiries, please contact
Kasper Kruse Petersen (kasper.petersen@drakestar.com / +44 75 1173 7849) or Eric Ward (eric.ward@drakestar.com / +44 77 4005 2486)
BLAST
iain@blast.tv
press@blast.tv
+65 81289718
About BLAST
We are BLAST – the global esports media network delivering world class entertainment experiences. Whether it be intimate broadcast studio shows, arena events, digital platforms or top-class multi-platform content, we create the most exciting, exhilarating and euphoric moments in esports. Make sure you check out BLAST Premier; our worldwide Counter-Strike: Global Offensive tournament where the best teams and brightest stars are fighting it out for a $4.25m total prize pool. Broadcast around the world in 100 territories to over 150m households, find out more on BLASTPremier.com.
About Drake Star Partners' Global Sports Tech Report
Drake Star Partners released its first report on the Global Sports Technology sector in which we share our knowledge and sector expertise in the space. The report provides a detailed analysis on the sports tech sector including a dedicated section discussing the underlying trends driving the rapid expansion of esports. The report also features exclusive Q&As with leading industry figures, including Robbie Douek, CEO of BLAST, M&A and fundraising stats, a detailed sector map as well as profiles on nearly 80 of the most innovative sports tech companies. The report was co-authored by Greg Bedrosian, (CEO and Managing Partner) and Eric Ward (Partner) of Drake Star Partners (https://www.drakestar.com/sector-reports).
About Drake Star Partners
Drake Star Partners is a global investment banking firm serving the technology, media and communications sectors (TMC) with offices in New York, London, Paris, Munich, San Francisco, Los Angeles, Berlin, Geneva, Singapore* and Dubai*. The firm focuses on M&A and corporate finance for its clients worldwide. Drake Star Partners completed over 400 transactions since 2004, 70% of which are cross-border.
Drake Star Partners is the marketing name for the global investment bank Drake Star Partners Limited and its subsidiaries and affiliates. In the USA, all securities are transacted through Drake Star Securities LLC. In the USA, Drake Star Securities LLC is regulated by FINRA and is a member of SIPC. Drake Star UK Limited (FRN 942020) is an appointed representative of Kession Capital Ltd (FRN582160) which is authorised and regulated by the Financial Conduct Authority. © 2016 Drake Star Partners Limited.
Inquiries
For further inquiries, please contact: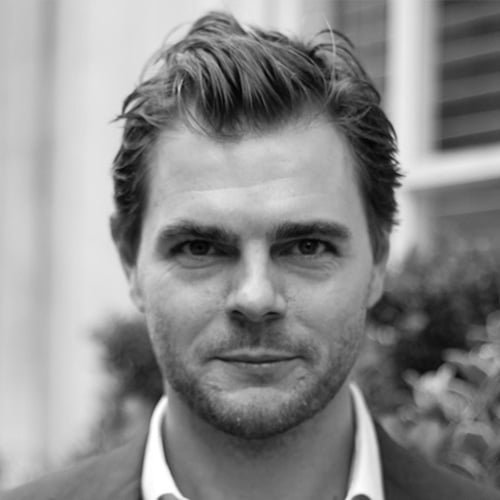 Full
Biography
Kasper Kruse Petersen
Partner
London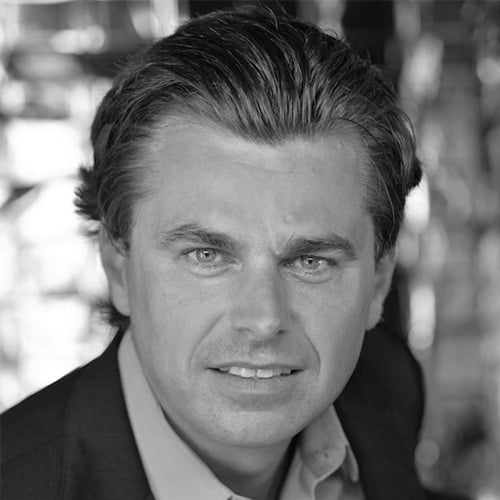 Full
Biography