Advertising Technology Platform
For French Version, click here, For German version, click here
PARIS | February 19th, 2015 - aufeminin (Ticker: FEM) has received from Cathay Capital a put option (promesse d'achat) on 100% of the capital of its subsidiary Smart AdServer.
LD&A Jupiter and LD&A Redwood, its US joint venture with Redwood Capital Group were exclusive financial advisers of aufeminin group.
Smart AdServer, created in 2001 and part of the aufeminin group, has become a European leader in ad serving and RTB within the last years. The company has enjoyed a sustained and profitable growth in the past. In 2014 Smart AdServer reported revenue of €14.0 million. This put option occurs in the context of aufeminin's review of its strategic options and its strategy to accelerate its external growth, its internationalization and its diversification of revenues.
In case aufeminin exercises this put option, Smart AdServer would be sold to a company incorporated by Cathay Capital and the main managers of Smart AdServer for a total price set at €37 million.
Marie-Laure Sauty de Chalon, aufeminin's CEO, said at this occasion: "Accompanying Smart AdServer in its development was a great chance for aufeminin, and I want to warmly congratulate Cyrille Geffray and his team for the work performed through all these years. We would not leave one another completely as we would continue to closely work with the Smart AdServer team using their excellent products and services."
Mingpo Cai, President of Cathay Capital Private Equity, stated: "We are delighted at the prospect of welcoming Smart AdServer's teams, led by its talented CEO Cyrille Geffray, into the Cathay ecosystem. Smart AdServer is a historical actor within a market experiencing strong growth, driven by the strong rise in programmatic investments within advertiser's budgets as well as the strong business dynamic ongoing in the United States. Provided that the transaction unfolds as planned, our truly global footprint and vast business network spanning three continents should help Smart AdServer to leverage these positive fundamentals by stepping up its international expansion."
Cyrille Geffray, Managing Director of Smart AdServer, notes: "Through this project, the company would gain a new momentum. Our main goal has always been to equip our clients with the best platform in order to help them to maintain control over their development and to keep their independence. We would continue to support them, without any risks linked to conflict of interest, counterparties or selling-out, but with more resources. Our ambition is to offer the best integrated platform for the optimization of direct and programmatic sales and for any kind of digital content (Web, Mobile and Video)."
Matthieu Rosset, Managing Partner at LD&A Jupiter adds: "Smart AdServer is among the greatest European AdTech companies. It has been both a pleasure and an honor to advise aufeminin group. This further illustrates our leadership in the AdTech and Media space. "
About LD&A Jupiter:
LD&A Jupiter is a top-tier international corporate finance firm which focuses exclusively on transactions within the digital sectors (internet, software, telecom, tech). With offices in London, Munich, Paris, Berlin, Amsterdam, plus New York and Los Angeles via LD&A Redwood, LD&A Jupiter has a presence in the most important financial and digital technology hubs. LD&A Jupiter has completed over 120 transactions of which 70% has been cross border, including cross-continental to America and Asia.
More information, please visit www.ldajupiter.com
About LD&A Redwood:
LD&A Redwood, a New York-based joint venture between leading TMT investment banking firms, LD&A Jupiter and Redwood Capital Group, focuses on cross-Atlantic transactions from both partner firms. LD&A Redwood brings together deep sector expertise in technology, media and telecommunications, as well as over 50 professionals with local presence across seven US and European cities.
About aufeminin
aufeminin is a top-tier digital content provider which posted revenues of €87 million in 2014. A limited company which is 80.8% owned by the Axel Springer Group, it is listed in compartment B of Euronext Paris (ISIN: FR0004042083, Ticker: FEM). As the world's No. I provider of editorial and community-based content for women, aufeminin Publishing is present on all platforms and devices in 14 countries and has 33 million individual site visitors per month worldwide[1] and an ever-increasing number of unique visitors by mobile phone which already stands at 36 million.
About Cathay Capital Private Equity
Cathay Capital Private Equity, founded by Mingpo Cai and Edouard Moinet in Paris in 2006, is the leading global middle-market, private equity firm created by Entrepreneurs for Entrepreneurs. As an expert in creating value through cross-border investments in China, Europe and North America, Cathay Capital is fully dedicated to helping its portfolio company management teams focus on growth and succeed beyond their original borders.
Cathay's unique platform on three continents – and offices currently located in Shanghai, Beijing, New York and Paris – as well as its multicultural team including thirty investment professionals, enables the firm to locally accelerate cross-border growth strategies through its broad local ecosystems. As of December 31, 2014, Cathay Capital had invested in 36 companies and had over 900 million euros under management.
About Smart AdServer
Smart AdServer is an integrated ad serving premium and RTB platform which allows publishers to monetize all digital channels: web, mobile and video. Smart AdServer currently has 400 clients across four continents and accounted for €14 million of Group revenue in 2014.
---
[1] Source: Comscore, December 2014
About Drake Star Partners
Drake Star Partners is a global investment banking firm serving the technology, media and communications sectors (TMC) with offices in New York, London, Paris, Munich, San Francisco, Los Angeles, Berlin, Geneva, Singapore* and Dubai*. The firm focuses on M&A and corporate finance for its clients worldwide. Drake Star Partners completed over 400 transactions since 2004, 70% of which are cross-border.
Drake Star Partners is the marketing name for the global investment bank Drake Star Partners Limited and its subsidiaries and affiliates. In the USA, all securities are transacted through Drake Star Securities LLC. In the USA, Drake Star Securities LLC is regulated by FINRA and is a member of SIPC. Drake Star UK Limited (FRN 942020) is an appointed representative of Kession Capital Ltd (FRN582160) which is authorised and regulated by the Financial Conduct Authority. © 2016 Drake Star Partners Limited.
Inquiries
For further inquiries, please contact: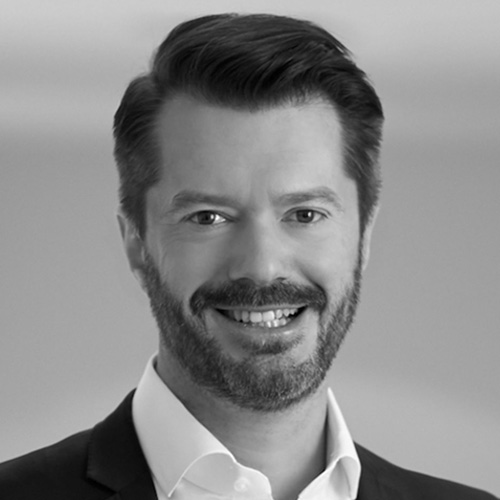 Full
Biography
Ralf Philipp Hofmann
Managing Partner, Member of the Executive Committee
Software/SaaS
Digital Services
Munich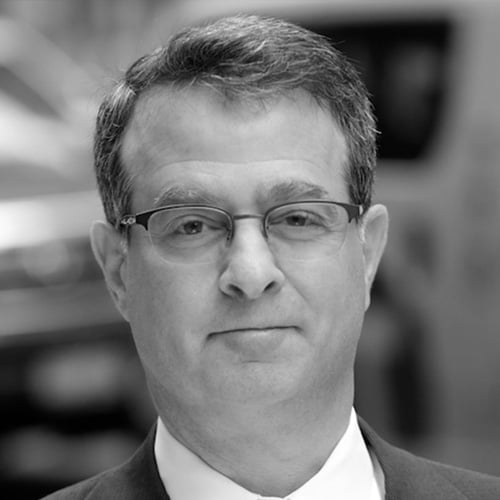 Full
Biography
Jim Holzer
Managing Partner
Software/SaaS
Digital Services
New York