Enterprise Software
NEW YORK | LONDON | MUNICH | LANGENFELD, GERMANY | April 2nd, 2015 -- arcplan, a leader in innovative Business Intelligence, Dashboard, Corporate Performance, and Planning software solutions, announced today that it will merge with Canada-based Longview Solutions ("Longview"), a leading provider of Corporate Performance Management (CPM) and tax software solutions. The merger will strengthen Longview and arcplan's leadership positions in the industry through the combination of highly complementary product offerings and offices across North America, Europe, and Asia. The merger is financed by Marlin Equity Partners, a global investment firm with over $3 billion of capital under management.
LD&A Redwood, the joint venture of LD&A Jupiter with Redwood Capital Group, acted as exclusive financial advisor to the shareholders of arcplan.
"Longview's best-in-class CPM and Tax solutions coupled with arcplan's CPM-focused data visualization, dashboarding, and reporting will enable us to deliver compelling value to companies around the world," said Roland Hölscher, Chief Executive Officer, arcplan. "We are thrilled to join the Longview team and excited about the growth prospects."
"We are excited to bring Longview and arcplan together. The combination will accelerate our product development roadmap, and strengthen the global opportunities for both companies," said John Power, Chief Executive Officer, Longview Solutions. "We are committed to providing solutions that empower finance professionals to better understand and manage their companies. The merger underscores our aggressive growth strategy to strengthen our leadership position in the industry."
"arcplan is a strategic acquisition, which broadens and strengthens Longview's existing CPM and tax provisioning software platform," stated John Power, CEO of Longview. "The combination accelerates Longview's product development roadmap and significantly expands the global opportunities for the company."
Shawn McMorran, a partner in Marlin's London office, added, "arcplan is highly complementary and provides Longview with new business intelligence functionality and enhanced analytics capabilities. The acquisition broadens Longview's geographic reach and validates Marlin's commitment to grow the company through strategic acquisitions."
"We are excited to see the strong strategic rationale for arcplan and Longview behind the transaction," said Hans-Christian Perle, leading the transaction as a board member of arcplan. "We are convinced that together with Longview, the arcplan team will be able to manifest its leadership position and to further expand into global markets."
"This transaction illustrates how we work closely and effectively with our clients on a local level while providing global distribution capabilities generating strong international interest to provide the best results for our clients," said Ralf Philipp Hofmann, Managing Partner & Co-Founder of LD&A Jupiter. "This transaction is also representative of the active role private equity is playing in the consolidation of the technology industry, as demonstrated by the engagement of Marlin Equity, one of today's most prominent technology buyout firms," added James Turino, Managing Partner of LD&A Redwood.
About arcplan
arcplan is a leader in innovative Business Intelligence, Dashboard, Corporate Performance and Planning software solutions for desktop and mobile use. Since 1993, arcplan has enabled more than 3,200 customers worldwide to leverage their existing infrastructure for better decision making. Empowering all users to connect and collaborate with relevant information is crucial for improving business performance. arcplan's flagship product arcplan Enterprise was rated the #1 third party tool for SAP BW, Oracle Essbase, and IBM Cognos TM1 in The BI Survey 14 (2014). arcplan is certified for SAP NetWeaver and SAP HANA integration.
About Longview Solutions
Founded in 1994, Longview provides corporate performance management and tax provisioning software solutions to enterprises worldwide. The company's flagship product, Longview 7, is a unified, scalable platform that automates any one, or combination of the following financial processes: financial planning, budgeting, forecasting, modeling, disclosure management, statutory consolidation, management reporting, profitability analytics, tax data collection, tax provision/reporting and tax planning. Longview's customers rely on the company's solutions to create a single-source system to better manage their businesses and significantly improve data integrity, decision-making, visibility and financial transparency.
For more information, please visit www.longview.com.
About Marlin Equity Partners
Marlin Equity Partners is a global investment firm with over $3 billion of capital under management. The firm is focused on providing corporate parents, shareholders and other stakeholders with tailored solutions that meet their business and liquidity needs. Marlin invests in businesses across multiple industries where its capital base, industry relationships and extensive network of operational resources significantly strengthens a company's outlook and enhances value. Since its inception, Marlin, through its group of funds and related companies, has successfully completed over 85 acquisitions. The firm is headquartered in Los Angeles, California with an additional office in London.
For more information, please visit www.marlinequity.com.
About LD&A Redwood
LD&A Redwood, a New York-based joint venture between leading TMT investment banking firms, Redwood Capital Group and LD&A Jupiter, focuses on cross-Atlantic transactions from both partner firms. LD&A Redwood brings together deep sector expertise in technology, media and telecommunications, as well as over 50 professionals with local presence across six US and European cities. In addition, the two firms combine a strong track record of advising on over 170 successfully completed cross-border M&A and corporate finance transactions with clients and counterparties including Amdocs, ARM, Avid, Axel Springer, Cap Gemini, Cisco, DCC, Deutsche Telekom, Electronics Arts, Experian, France Telecom/Orange, Manpower, News Corp, Nokia, Oracle, Pearson, Rakuten, SFR, VMWare and WPP. LD&A Redwood operates in New York, Los Angeles, London, Paris, Munich, Berlin, Geneva and Amsterdam.
About Drake Star Partners
Drake Star Partners is a global investment banking firm serving the technology, media and communications sectors (TMC) with offices in New York, London, Paris, Munich, San Francisco, Los Angeles, Berlin, Geneva, Singapore* and Dubai*. The firm focuses on M&A and corporate finance for its clients worldwide. Drake Star Partners completed over 400 transactions since 2004, 70% of which are cross-border.
Drake Star Partners is the marketing name for the global investment bank Drake Star Partners Limited and its subsidiaries and affiliates. In the USA, all securities are transacted through Drake Star Securities LLC. In the USA, Drake Star Securities LLC is regulated by FINRA and is a member of SIPC. Drake Star UK Limited (FRN 942020) is an appointed representative of Kession Capital Ltd (FRN582160) which is authorised and regulated by the Financial Conduct Authority. © 2016 Drake Star Partners Limited.
Inquiries
For further inquiries, please contact: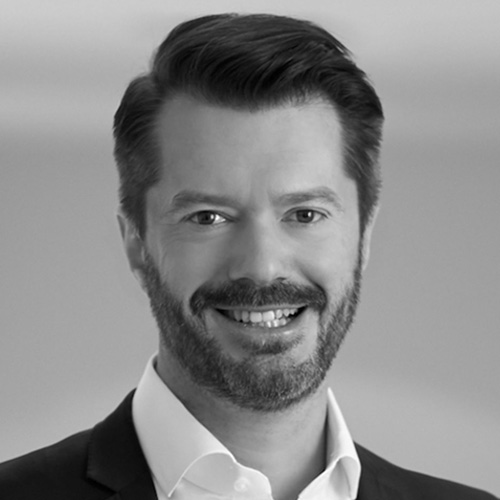 Full
Biography
Ralf Philipp Hofmann
Managing Partner, Member of the Executive Committee
Software/SaaS
Digital Services
Munich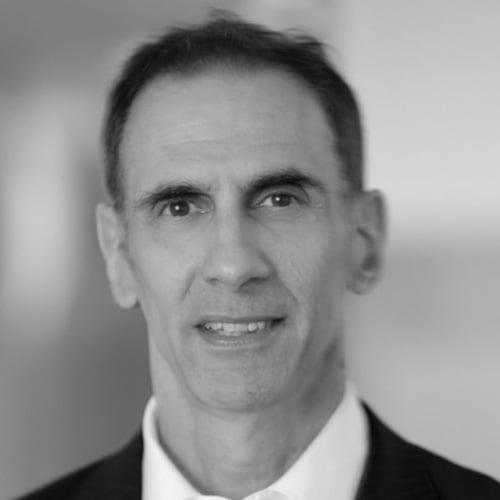 Full
Biography
James Turino
Managing Partner, Member of the Executive Committee
Software/SaaS
Digital Services
Industrial Tech
New York