LONDON | November 26, 2018 – Wellesley Information Services (WIS), a leading marketing services and events company focused on enterprise software technologies, including the largest independent site of global SAP users, SAPinsider, announced that JAZ'D! Advisors Investment Corporation has acquired 100% of the company with a significant investment earmarked to spur long-term growth and innovation. Drake Star Partners acted as the exclusive financial advisor to WIS in this transaction.
WIS is an industry-leading provider of top-quality, expert vetted information to IT business professionals who need it to advance their skills and make sound decisions for their companies. WIS produces world-class events, magazines and online communities.
Industry veteran Jamie Bedard will immediately assume the role of President and CEO of WIS and succeeds previous CEO Jonathan Ewert, who has successfully overseen WIS for the last two years.
"I am excited to lead WIS into the future, building on its success. In WIS, I see remarkable potential for growth, and an unparalleled opportunity to continue to help enterprise technology companies and customers make better business decisions and connections through exceptional content, SAP user engagement, and marketing technology innovation," said Bedard.
He continued: "WIS has a long history of creating, curating, and producing live events and digital content that delivers actionable advice and practical recommendations to the world's biggest companies. During a time of rapid technological change for businesses all over the globe, WIS looks forward to helping customers chart a successful course along the path of digital transformation. We are committed to delivering content that helps our customers not only meet, but rather exceed, their business objectives."
Jon Slabaugh, Managing Director of UCG – WIS's previous owner – added: "Eric Ward and the Drake Star team provided invaluable support throughout this project. Their deep understanding of the B2B media sector was critical in identifying JAZ'D! Advisors as the right long-term partner and in driving an ideal result for WIS." He continued: "We are proud of WIS's accomplishments under our stewardship, but as we looked to the future, it was clear that the best long-term opportunity for WIS was to align it with JAZ'D! Advisors. JAZ'D!'s commitment and proven track record of long-term growth perfectly position WIS for a long run of success and enable it to take a significant leap forward."
Eric Ward, Partner at Drake Star Partners continued: "WIS' acquisition by JAZ'D Advisors is yet another example of our deep expertise in B2B Media and IT & Business Services, with a growing roster of over 25 and over 60 transactions respectively. We believe that with its successful acquisition by JAZ'D Advisors, WIS is in excellent hands to capitalize on its market leader position and to build up the world's largest SAP user ecosystem focused on technology and business user engagement. We are proud to have played our role to connect WIS with a long-term strategic partner that will help them achieve their goals for the business."
Drake Star Partners' team: Eric Ward, Milan Amalou
About WIS
Wellesley Information Services has a 20-year history of delivering top-quality content that helps individuals and teams strengthen their skills and make the right decisions for their organizations. WIS specializes in SAP users and SAP solutions serving a global audience, offering a diverse set of resources including live SAPinsider events, focused research, lead generation, marketing intelligence, user memberships, display advertising, publications, webinars, and a full portfolio of digital marketing services.
SAP is a registered trademark of SAP SE in Germany and several other countries. Wellesley Information Services is not affiliated with SAP SE or any of the SAP SE group of companies.
For more information, please visit www.wisinc.com
About JAZ'D! Advisors Investment Corporation
JAZ'D! is a strategic investment and operating company with significant funding from a portfolio of leading technology and investor industry veteran members. JAZ'D! acquires leading companies focused on the technology user community, research, content, and digital marketing services spaces. JAZ'D! takes an ownership position in select companies with the goal of operationally integrating and innovating the companies into a comprehensive marketing and membership platform addressing the go-to-market needs of global technology organizations.
For more information, please visit www.jazdadvisors.com
Inquiries
For further inquiries, please contact:
Eric Ward
Partner
Eric.Ward@drakestar.com
About Drake Star Partners
Drake Star Partners is a global investment banking firm serving the technology, media and communications sectors (TMC) with offices in New York, London, Paris, Munich, San Francisco, Los Angeles, Berlin, Geneva, Singapore* and Dubai*. The firm focuses on M&A and corporate finance for its clients worldwide. Drake Star Partners completed over 400 transactions since 2004, 70% of which are cross-border.
Drake Star Partners is the marketing name for the global investment bank Drake Star Partners Limited and its subsidiaries and affiliates. In the USA, all securities are transacted through Drake Star Securities LLC. In the USA, Drake Star Securities LLC is regulated by FINRA and is a member of SIPC. Drake Star UK Limited (FRN 942020) is an appointed representative of Kession Capital Ltd (FRN582160) which is authorised and regulated by the Financial Conduct Authority. © 2016 Drake Star Partners Limited.
Inquiries
For further inquiries, please contact: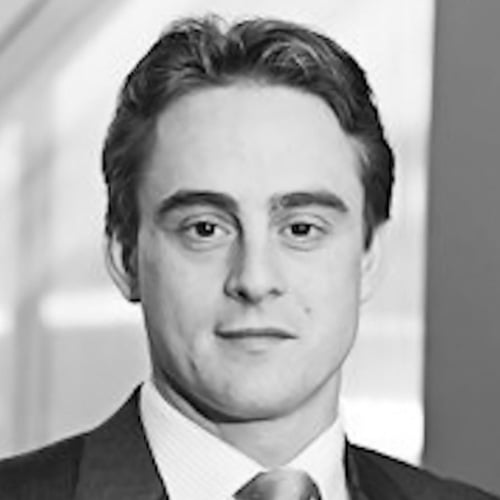 Full
Biography
Eric Ward
Managing Partner
Software/SaaS
Consumer & Retail Tech
Digital Media
London