HCM - Background Screening
NEW YORK | LOS ANGELES | GENEVA | September 9, 2016 – Sterling Talent Solutions, one of the world's largest and most successful background screening and HR solutions companies, announced today that it has acquired Verified Person Inc., a U.S. leader in pre-employment background screening and verifications. Terms of the transaction were not disclosed.
Verified Person is widely recognized for high-quality background screening programs and its deep client-centric focus. Verified Person operates out of Memphis, Tenn.
"We admire the hard work and determination Verified Person has demonstrated in growing their business over the last 10 years and establishing themselves as a market leader," said Clare Hart, chief executive officer at Sterling Talent Solutions. "We are excited to welcome their team to the Sterling Talent Solutions family."
"Our operating principle from the start was to provide the accurate, reliable information our clients needed to hire with confidence and to validate the trust our clients put in us with each and every background check," said Jim Davis, chief executive officer at Verified Person. "We know Sterling Talent Solutions is uniquely qualified to deliver on these principles now and into the future."
Verified Person joins Sterling Talent Solutions as it accelerates its multiyear strategy of domestic and global expansion. In January 2016, the Company announced its merger with TalentWise, a leading cloud solution provider for the Human Capital Management industry focused on helping HR executives build and maintain compliant workforces. In May 2016, it announced its acquisition of RISQ Group, a background screening leader in the Asia Pacific region. This M&A activity follows the announcement in June 2015 that Goldman Sachs and La Caisse de dépôt et placement du Québec (CDPQ) had acquired a majority interest in the company.
About Sterling Talent Solutions
Sterling Talent Solutions provides hiring peace of mind by delivering a simpler, smarter background screening and onboarding experience for employers worldwide. Our comprehensive suite of cloud-based background screening and onboarding solutions deliver accurate, reliable results and tools to maintain compliance throughout the hiring cycle.
With 20 offices in nine countries and growing, our team of more than 3,700 employees proudly serves over 50,000 customers around the world, including 25% of the Fortune 100. Sterling is accredited by the National Association of Professional Background Screeners (NAPBS), a distinction earned by fewer than 10% of all background screening companies. Visit www.sterlingtalentsolutions.com. Sterling Talent Solutions is a service mark of Sterling Infosystems, Inc.
About Verified Person Inc.
Verified Person provides advanced criminal background screening and identity verification services, applying leading-edge technology to traditional search methodologies in order to deliver faster, more accurate results via a simple-to-use website. The company's solutions help healthcare, staffing, financial services; retail and other industry organizations comply with regulations and mitigate corporate threats such as workplace violence, internal theft, fraud and poor employee selection. Verified Person was founded by John Sculley, former CEO of Apple, and Tal Moise.
About Drake Star Partners
Drake Star Partners is a global investment banking firm serving the technology, media and communications sectors (TMC) with offices in New York, London, Paris, Munich, San Francisco, Los Angeles, Berlin, Geneva, Singapore* and Dubai*. The firm focuses on M&A and corporate finance for its clients worldwide. Drake Star Partners completed over 400 transactions since 2004, 70% of which are cross-border.
Drake Star Partners is the marketing name for the global investment bank Drake Star Partners Limited and its subsidiaries and affiliates. In the USA, all securities are transacted through Drake Star Securities LLC. In the USA, Drake Star Securities LLC is regulated by FINRA and is a member of SIPC. Drake Star UK Limited (FRN 942020) is an appointed representative of Kession Capital Ltd (FRN582160) which is authorised and regulated by the Financial Conduct Authority. © 2016 Drake Star Partners Limited.
Inquiries
For further inquiries, please contact: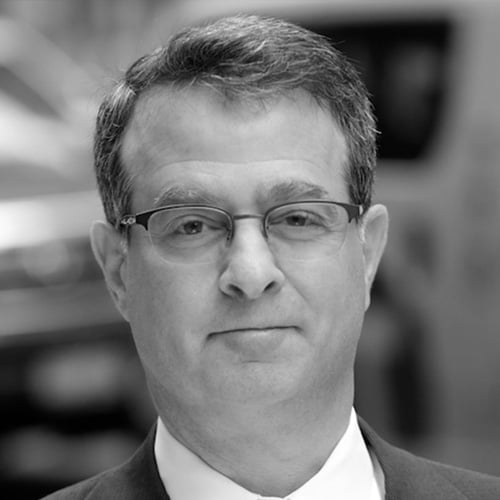 Full
Biography
Jim Holzer
Managing Partner
Software/SaaS
Digital Services
New York