PARIS | November 2, 2017 –
Trescal announces today that it has successfully completed the acquisition of A+ Métrologie, a subsidiary of the APAVE Group and a major player in the French test and measurement market. Drake Star Partners acted as the exclusive buy-side advisor to Trescal in this transaction.
Founded in 2000, A+ Métrologie combines 14 multi-disciplined calibration laboratories spread across France employing 320 people (of which 250 engineers and technicians) and achieved a turnover of €27 million in 2016.
This acquisition will allow customers of both companies to benefit from many complementary features: a broader offer of accredited calibration services, more extensive measurement capabilities, and greater geographical coverage.
This acquisition was carried out with the support of ARDIAN, an independent private investment company and majority shareholder of the Trescal Group. It is the 24th acquisition for Trescal since ARDIAN ownership in July 2013.
Olivier Delrieu, Trescal's CEO, stated: "Drake Star Partners provided bespoke advice throughout the whole process. Their commitment at all critical steps of the transaction has been instrumental in enabling us to acquire A+ Métrologie in this competitive international process."
Christophe Morvan, Managing Partner at Drake Star Partners, commented: "This is a key acquisition for Trescal as it reinforces its footprint in France. Our expertise of carve-out operations and our deep understanding of this industry enabled our client to acquire this sought-after asset. Drake Star Partners contributed in creating the appropriate level of confidence between the parties to structure a transaction that is beneficial for all."
Drake Star Partners team: Christophe Morvan
ABOUT TRESCAL
Trescal, international specialist in calibration provides a broad range of services for the test and measuring equipment market. Trescal is represented in 22 countries: Austria, Belgium, Brazil, Canada, Czech Republic, Denmark, France, Germany, Italy, Luxemburg, Malaysia, Mexico, Morocco, Singapore, Spain, Sweden, Switzerland, the Netherlands, United Kingdom, United States, Romania, and Tunisia. Supplementing the standard technical services (verification, calibration, and repair of T&M instruments), Trescal offers its expertise for the implementation and acquisition of measurement systems, customized equipment pool management software solutions, metrology and technical support, and training. Trescal operates in 112 owned calibration laboratories and employs circa 2,900 people across the world. Trescal services 40,000 customers in various sectors such as Defense, Aerospace, Aeronautics, Automotive, Power Generation & Utilities, Electronics Manufacturing, Communications, and Medical & Chemistry. Trescal's Pro Forma sales reach +€270 million.
For more information, please visit www.trescal.com
Inquiries
For further inquiries, please contact:
Christophe Morvan
Managing Partner | Drake Star Partners France
christophe.morvan@drakestar.com | +33 1 70 08 76 10
About Drake Star Partners
Drake Star Partners is a global investment banking firm serving the technology, media, and communications sectors (TMC) with offices in New York, London, Paris, Munich, San Francisco, Los Angeles, Berlin, Geneva, Singapore*, and Dubai*. The firm focuses on M&A and corporate finance for its clients worldwide. Drake Star Partners completed over 400 transactions since 2004, 70% of which are cross-border.
Drake Star Partners is the marketing name for the global investment bank Drake Star Partners Limited and its subsidiaries and affiliates. In the USA, all securities are transacted through Drake Star Securities LLC. In the USA, Drake Star Securities LLC is regulated by FINRA and is a member of SIPC. Drake Star UK Limited (FRN 942020) is an appointed representative of Kession Capital Ltd (FRN582160) which is authorized and regulated by the Financial Conduct Authority. © 2016 Drake Star Partners Limited.
Inquiries
For further inquiries, please contact: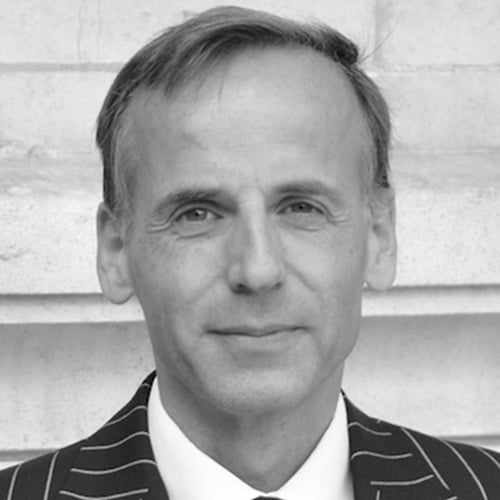 Full
Biography
Christophe Morvan
Managing Partner
FinTech
Software/SaaS
Digital Services
Paris