PARIS | June 1st, 2017 – Thales' Identity Management business is a leading provider of biometric systems and secure ID documents to governments internationally. The business was acquired by French corporate Imprimerie Nationale Group, a leader in identity solutions with worldwide customers in 68 countries. Drake Star Partners has acted as exclusive financial advisor to Thales in the transaction.
Thales' Identity Management business offers solutions ranging from biographic and biometric enrolment to identity management and database production, as well as secure documents issuance solutions. It generated revenues of 50 million euros in 2016 and employs 80 people. Developed within Thales, the business has had a global coverage of worldwide customers and innovation-driven solutions that adapted to the markets' demand over time.
"This transaction perfectly fits within our development strategy to focus on a core portfolio of businesses. The Imprimerie Nationale Group is the best acquirer for our identity management business, both on the human and business sides" says Fabrice Bourdeix, VP Strategy, Secure Communications and Information Systems, Thales Group.
Patrick Deloche de Noyelle, VP M&A for the Thales group adds "we appreciated the continuous support of Drake Star Partners throughout the whole process. The team's bespoke advice and committed support at all critical steps of the transaction have been essential to successfully clip our biometric identification business from the Thales Group".
Francis Lorentz, Chairman of the Supervisory Board of Drake Star Partners France, comments that Drake Star Partners' team is "proud to have worked closely with Thales' transaction and operation team, and to have contributed to an outcome securing the future of business and excellence of French know-how in this key security area."
Christophe Morvan, Managing Partner at Drake Star Partners, states: "Thales Identity Management is an expert in secure identity solutions worldwide. Its positioning, technologies, and client portfolio attracted interest from several international industry leaders. Drake Star Partners' focus on technology and expertise in carve-out operations for large technology groups offers significant added value to our clients."
Drake Star Partners team: Christophe Morvan.
About Thales
Thales is a global technology leader for the Aerospace, Transport, Defence, and Security markets. With 64,000 employees in 56 countries, Thales reported sales of €14.9 billion in 2016. With over 25,000 engineers and researchers, Thales has a unique capability to design and deploy equipment, systems and services to meet the most complex security requirements. Its exceptional international footprint allows it to work closely with its customers all over the world.
For more information, please visit www.thalesgroup.com
About Drake Star Partners
Inquiries
For further inquiries, please contact: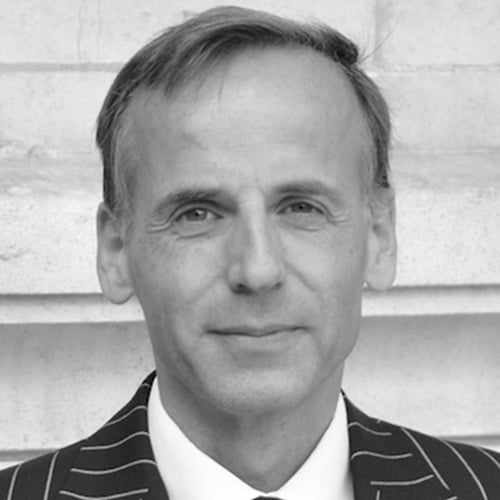 Full
Biography
Christophe Morvan
Managing Partner
FinTech
Software/SaaS
Digital Services