Enterprise Software
NEW YORK | LOS ANGELES | GENEVA | January 15th, 2016 – TestPlant, the maker of the eggPlant range of software quality tools, today announced that The Carlyle Group (NASDAQ:CG) has acquired a majority shareholding in the company. Carlyle is investing in partnership with the existing management team, which will continue to build and support the innovative test solutions that have led to the company increasing its revenues ten-fold over the past five years.
The Carlyle Group is a global alternative asset manager with $188 billion of assets under management. TestPlant was founded in 2008 by CEO George Mackintosh and Chairman Jon Richards, with support from Seraphim Capital, a London-based venture capital firm. With Carlyle's investment, Seraphim makes a successful exit from the business.
Redwood Capital Group (www.redcapgroup.com), a leading independent investment bank serving technology, communications, media and business services companies, served as the exclusive financial advisor to TestPlant in this transaction.
Michael Wand, Managing Director at The Carlyle Group and Fund Head for Carlyle Europe Technology Partners said: "TestPlant is an exciting business that has experienced very strong growth and emerged as a leading software supplier among a new breed of innovative software testing tools providers. We look forward to working alongside the dedicated, talented management team to build on their historic success and to continue driving substantial future growth and expansion of the business."
TestPlant's eggPlant product range provides a suite of easy-to-use software test automation tools that helps companies deliver high quality enterprise and mobile applications quickly and consistently. eggPlant's patented, image-based approach to functional testing allows its customers to test their applications non-intrusively and from a true user perspective, and its powerful performance testing and network emulation products allow developers to easily test applications under a range of conditions.
TestPlant is headquartered in London with development centers in the USA and UK, and sales and support centers in the USA, UK, Germany, China, India and Japan, as well as an extensive network of business partners. The company has more than 350 customers in over 40 countries across sectors including financial services, aerospace and defense, TMT, retail and healthcare.
George Mackintosh, CEO of TestPlant said: "We are delighted to welcome The Carlyle Group as our new investment partner – its global presence and wealth of experience supporting high-growth software companies are a great match to our ambitions. We are very grateful to the Seraphim Capital team, in particular to David Harrison, for their hands-on support and advice, which has enabled TestPlant to become a leading force in the software testing industry. Everyone at TestPlant is excited about scaling up our business, and we are hugely appreciative of the support we have received from the eggPlant user community and our partners. We continue to be committed to making eggPlant products a productivity success story for every customer."
About TestPlant
TestPlant is an international software business based in London. It has development centers in the USA and the UK with sales and support centers in the USA, the UK, Germany, India, China and Japan as well as an extensive network of business partners. TestPlant's products are used in over 30 countries by well over 350 enterprise customers in sectors which include Financial Services, Automotive, Healthcare and Life Sciences, Media and Entertainment, Retail and Defense and Aerospace. The eggPlant range is a set of tools which supports the design, development, test and management of software applications for mainframe, desktop and mobile use in any technology platform environment. The tools are relevant in agile, mobile, web and DevOps deployments. eggPlant use improves and reports on the quality and responsiveness of software systems, reduces time to market and lowers costs by introducing process automation. The eggPlant tools have been granted patents with several applications pending. TestPlant is a Red Herring Global Top 100 company, a Deloitte UK Technology Fast 50 and EMEA 500 business, a member of the Sunday Times Hiscox Tech Track 100 and is the recipient of two Queen's Awards for Enterprise.
For more information, please visit www.testplant.com.
About The Carlyle Group
The Carlyle Group (NASDAQ: CG) is a global alternative asset manager with $188 billion of assets under management across 126 funds and 160 fund of funds vehicles as of September 30, 2015. Carlyle's purpose is to invest wisely and create value on behalf of its investors, many of whom are public pensions. Carlyle invests across four segments – Corporate Private Equity, Real Assets, Global Market Strategies and Investment Solutions – in Africa, Asia, Australia, Europe, the Middle East, North America and South America. Carlyle has expertise in various industries, including: aerospace, defense & government services, consumer & retail, energy, financial services, healthcare, industrial, real estate, technology & business services, telecommunications & media and transportation. The Carlyle Group employs more than 1,700+ people in 35 offices across six continents.
For more information, please visit www.carlyle.com.
About Drake Star Partners
Drake Star Partners is a global investment banking firm serving the technology, media and communications sectors (TMC) with offices in New York, London, Paris, Munich, San Francisco, Los Angeles, Berlin, Geneva, Singapore* and Dubai*. The firm focuses on M&A and corporate finance for its clients worldwide. Drake Star Partners completed over 400 transactions since 2004, 70% of which are cross-border.
Drake Star Partners is the marketing name for the global investment bank Drake Star Partners Limited and its subsidiaries and affiliates. In the USA, all securities are transacted through Drake Star Securities LLC. In the USA, Drake Star Securities LLC is regulated by FINRA and is a member of SIPC. Drake Star UK Limited (FRN 942020) is an appointed representative of Kession Capital Ltd (FRN582160) which is authorised and regulated by the Financial Conduct Authority. © 2016 Drake Star Partners Limited.
Inquiries
For further inquiries, please contact: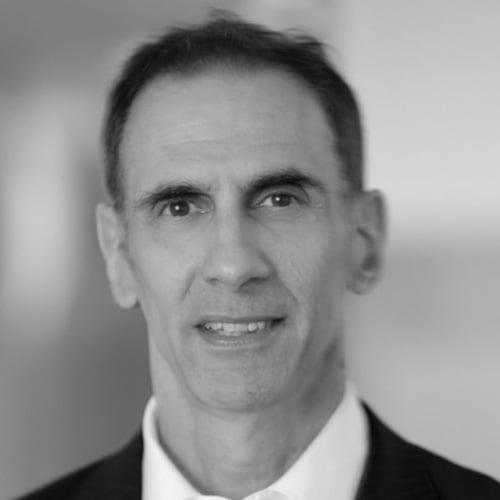 Full
Biography
James Turino
Managing Partner, Member of the Executive Committee
Software/SaaS
Digital Services
Industrial Tech
New York