Social Media Advertising Technology Platform
NEW YORK | LOS ANGELES | GENEVA | February 11th, 2015 – Marin Software (NYSE: MRIN), provider of a leading cross-channel performance advertising cloud, today announced that it has entered into a definitive agreement to acquire France-based SocialMoov, a leading social advertising platform for Facebook and Twitter advertising. SocialMoov offers advertisers and agencies next-generation social advertising tools designed to maximize engagement and ROI.
The agreement is expected to close in mid-February, subject to customary closing conditions. Under the terms of the agreement, total consideration for the deal is expected to be $18.75 million, consisting of $8.0 million of cash and $10.75 million in shares of Marin's stock valued at the ten-day trading average two days prior to entering into the definitive agreement. Up to $2 million dollars in equity awards also will be granted to SocialMoov employees following the closing.
Performance marketing is no longer dominated by a single channel. The acquisition of SocialMoov will play a key role in Marin Software's vision to provide the industry-leading advertising cloud through which marketers can measure, manage and optimize ad spend across the web and mobile devices. Once the acquisition closes, Marin will possess cutting-edge social advertising technologies, including Facebook video advertising, Twitter API integration, and television synchronization, which the company believes will augment Marin's current social offering.
"Social is the fastest growing segment in online advertising and is essential for both brand and performance marketers," said David A. Yovanno, Chief Executive Officer at Marin Software. "Once the transaction is complete, I believe the combination of SocialMoov and Marin Software will push our social offering to the forefront and strengthen our ability to target audiences across search, display and social channels. The SocialMoov team brings a level of expertise in social advertising that will prove invaluable to our research and development moving forward. We are excited to add their social solution to Marin's ad cloud."
"Since its inception, SocialMoov has sought to provide a leading social advertising platform, designed specifically for marketers looking to leverage social networks to drive revenue and improve their reputation," said Veronique Bergeot, co-founder and General Manager at SocialMoov. "I believe the combination of our technology with Marin Software will offer advertisers a greater return on their ad spend and new performance marketing opportunities. It is an honor to join Marin Software, a leader in digital marketing."
For full year 2015, Marin Software expects the transaction will have no material impact on non-GAAP operating loss.
About SocialMoov
SocialMoov ranks as one of the most innovative advertising platforms in the world. Founded in 2011, SocialMoov is a top-five Facebook Preferred Marketing Developer (PMD), was the first European provider to develop Twitter support, and the first platform to synchronize social advertising with TV ads. Customers of SocialMoov include Ubisoft, Lacoste, iProspect, and Havas Media. As a European-based company, SocialMoov will significantly strengthen Marin's already substantial international presence.
For more information, please visit http://www.socialmoov.com/.
About Marin Software
Marin offers the complete revenue acquisition management platform, incorporating the workflow, analytics, and optimization tools necessary to enable marketers to save time, make better decisions, and improve financial results.
Marin directly addresses a number of challenges by allowing marketers to:
• Target by audience across Search, Social and Display – all in one platform
• Combine data from all your channel interactions to inform your audience and retargeting strategies
• Better manage complexity by becoming more efficient in responding to shifting market trends
• Gain visibility and control across channels to make better decisions about where and how to allocate advertising spend
• Optimize for revenue through predictive bidding tools and intelligent recommendations
For more information, please visit www.marinsoftware.com.
About LD&A Redwood
LD&A Redwood, a New York-based joint venture between leading TMT investment banking firms, Redwood Capital Group and LD&A Jupiter, focuses on cross-Atlantic transactions from both partner firms. LD&A Redwood brings together deep sector expertise in technology, media and telecommunications, as well as over 50 professionals with local presence across six US and European cities. In addition, the two firms combine a strong track record of advising on over 170 successfully completed cross-border M&A and corporate finance transactions with clients and counterparties including Amdocs, ARM, Avid, Axel Springer, Cap Gemini, Cisco, DCC, Deutsche Telekom, Electronics Arts, Experian, France Telecom/Orange, Manpower, News Corp, Nokia, Oracle, Pearson, Rakuten, SFR, VMWare and WPP. LD&A Redwood operates in New York, Los Angeles, London, Paris, Munich, Berlin, Geneva and Amsterdam.
About Drake Star Partners
Drake Star Partners is a global investment banking firm serving the technology, media and communications sectors (TMC) with offices in New York, London, Paris, Munich, San Francisco, Los Angeles, Berlin, Geneva, Singapore* and Dubai*. The firm focuses on M&A and corporate finance for its clients worldwide. Drake Star Partners completed over 400 transactions since 2004, 70% of which are cross-border.
Drake Star Partners is the marketing name for the global investment bank Drake Star Partners Limited and its subsidiaries and affiliates. In the USA, all securities are transacted through Drake Star Securities LLC. In the USA, Drake Star Securities LLC is regulated by FINRA and is a member of SIPC. Drake Star UK Limited (FRN 942020) is an appointed representative of Kession Capital Ltd (FRN582160) which is authorised and regulated by the Financial Conduct Authority. © 2016 Drake Star Partners Limited.
Inquiries
For further inquiries, please contact: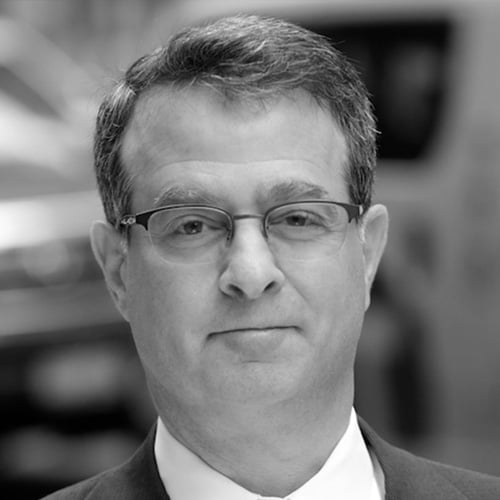 Full
Biography
Jim Holzer
Managing Partner
Software/SaaS
Digital Services
New York