Cloud Services
Maker of Leading Project & Portfolio Management (PPM) Software for SharePoint to Join Silverback's PowerSteering Software Business
NEW YORK | LOS ANGELES | GENEVA | November 26th, 2012 – Redwood Capital announced today that Silverback Enterprise Group, which acquires and builds industry-leading software businesses, announced the acquisition of EPM Live, the leading provider of cloud-based project and portfolio management (PPM) software for the Microsoft® SharePoint platform. EPM Live will become part of Silverback's PowerSteering Software business. Redwood Capital acted as financial advisor to Silverback Enterprise Group.
Adding EPM Live's more than 270 active enterprise clients and over 100,000 users strengthens PowerSteering's position as the leading vendor of cloud PPM solutions. The combined organization will have over 800 active enterprise clients and more than a quarter of a million users worldwide, making it the largest pure-play cloud PPM provider in the multi-billion dollar PPM software industry.
"The PPM market is growing faster than the enterprise software industry as a whole, and cloud is the fastest growing segment of that market," said Jack McDonald, Chairman and Chief Executive Officer of Silverback Enterprise Group and PowerSteering Software. "The acquisition of EPM Live increases the scale and resources of the PowerSteering business so we can capitalize on this tremendous growth opportunity. At the same time, it gives our clients access to a broader range of PPM products."
"EPM Live is a strong complementary fit with PowerSteering's existing solutions," said Ludwig Melik, President of PowerSteering Software. "With the increasing popularity and adoption of SharePoint as an internal collaboration tool, more and more organizations are looking to leverage that investment and extend it to PPM on the SharePoint platform. EPM Live is the clear leader in meeting this growing need, and will continue to be so as part of PowerSteering."
PowerSteering will continue to invest in the development and support of the EPM Live product lines, and all existing Service Level Agreements and support arrangements will remain unchanged.
The EPM Live staff and CEO Joe Larscheid will join the PowerSteering team, and Mr. Larscheid will continue to oversee the EPM Live product line. "It was important to us to team up with a company that shared our focus as a 'best of breed' cloud PPM provider and, most critically, our commitment to investing in EPM Live's products and customers," said Mr. Larscheid. "Joining PowerSteering Software is a terrific outcome for our clients and employees alike."
Terms of the transaction were not disclosed. This is Silverback's fourth acquisition in the past 15 months. Silverback acquired Visionael in September, 2011 and Tenrox and PowerSteering Software in February, 2012.
Project and portfolio management software, which helps organizations improve business performance and accelerate results, is a multi-billion dollar global market, and the cloud-based segment of PPM is forecast to grow at a 40% compound annual growth rate (CAGR) for the next five years*. By using PPM software, managers are able to gain enhanced visibility into a corporation's global portfolio of all corporate initiatives and projects, align the portfolio with the organization's strategic objectives, maximize benefits across the portfolio, balance supply (human resources, time or money) with demand (investments, programs, projects and unplanned work), increase the productivity of the project workforce and proactively address project emergencies and changes to the existing and planned project pipeline triggered by shifts in business direction.
About Silverback Enterprise Group
Silverback Enterprise Group acquires and builds industry-leading software companies that provide mission-critical software products to enterprise customers. Silverback works with outstanding entrepreneurs and management teams to ensure the singular focus at every Silverback company is long-term customer success. Founded in 2010 by successful technology entrepreneurs and business operators, Silverback's leadership team has a proven acquisition track record, having completed 23 successful enterprise technology acquisitions in the past 10 years. Silverback is backed by Austin Ventures, a $3.9 billion venture capital and growth equity firm, and is actively pursuing acquisition opportunities.
For more information, please visit http://www.silverbackEG.com.
About PowerSteering Software
PowerSteering Software is the leading cloud provider of business project & portfolio management (PPM) software, helping organizations drive results by enabling real-time visibility, strategic alignment, optimized asset allocation, workforce productivity, and agility in response to change across their global portfolio of projects, programs, and resources. More than 550 clients with over 150,000 active users in 50 countries rely on PowerSteering to accelerate business performance in IT Management, New Product Development, Professional Services Automation and critical Business PMO initiatives.
For more information, please visit http://www.powersteeringsoftware.com.
About EPM Live
EPM Live is the leading work management platform for Microsoft SharePoint that revolutionizes the way organizations manage projects and work. EPM Live's platform is the first build to order platform that extends Project Portfolio Management (PPM) to all areas of the business regardless of work focus. Small to large organizations can apply cost saving disciplines such as delivering projects successfully, optimizing resource utilization, and selecting the right work to all business teams including new product development, IT, services, operations, sales and project management.
For more information, please visit http://www.epmlive.com.
About Drake Star Partners
Drake Star Partners is a global investment banking firm serving the technology, media and communications sectors (TMC) with offices in New York, London, Paris, Munich, San Francisco, Los Angeles, Berlin, Geneva, Singapore* and Dubai*. The firm focuses on M&A and corporate finance for its clients worldwide. Drake Star Partners completed over 400 transactions since 2004, 70% of which are cross-border.
Drake Star Partners is the marketing name for the global investment bank Drake Star Partners Limited and its subsidiaries and affiliates. In the USA, all securities are transacted through Drake Star Securities LLC. In the USA, Drake Star Securities LLC is regulated by FINRA and is a member of SIPC. Drake Star UK Limited (FRN 942020) is an appointed representative of Kession Capital Ltd (FRN582160) which is authorised and regulated by the Financial Conduct Authority. © 2016 Drake Star Partners Limited.
Inquiries
For further inquiries, please contact: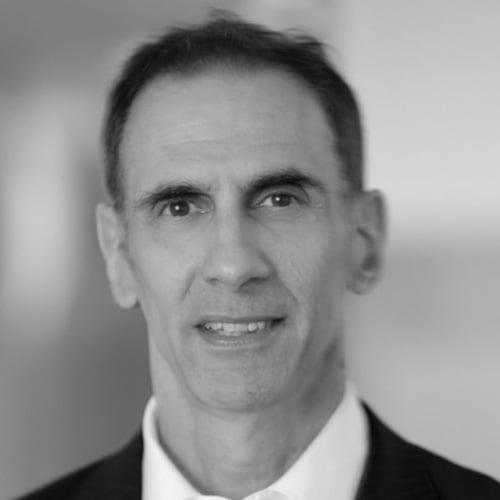 Full
Biography
James Turino
Managing Partner, Member of the Executive Committee
Software/SaaS
Digital Services
Industrial Tech
New York