Omnichannel Shoe Brand
BERLIN | May 24th, 2017 – Berlin-based Shoepassion announced today that it has raised equity growth financing from Dr. Wendelin Wiedeking, former CEO of Porsche AG. This investment will enable the firm to further strengthen the premium brand and grow its activities across all channels and internationally. Drake Star Partners acted as exclusive financial advisor to Shoepassion on this transaction.
"The composition of the team and the infrastructure combined with the outstanding performance of the management board boasting a strong vision for the future of the business, have convinced me to further invest in Shoepassion", comments Wendelin Wiedeking. He continues: "I think my investment and experience can support entrepreneurs in achieving their ambitious goals."
"We are very honoured by the trust Wendelin Wiedeking has placed in us. His investments come at the right time and we have since established a strong, vertically-integrated brand, which operates successfully online and offline. With Dinkelacker on board, we have a real jewel in our portfolio. We are in an excellent position to address upcoming challenges in future retail and ecommerce markets head-on," says Tim Keding, CEO of Shoepassion.
"We are delighted to continue to support Shoepassion on its growth activities. Following the acquisition of Heinrich Dinkelacker, Shoepassion has made a further important step on its road to become a market-leading, omnichannel shoe brand internationally. We will continue to advise Shoepassion's management on raising additional funds to execute this growth strategy", said Ralf P. Hofmann, Managing Partner & Co-Founder of Drake Star Partners.
About Shoepassion
Since the launch of its online shop in 2010, Shoepassion has evolved around its passion for premium, Goodyear welted shoes, sophisticated shoe care products and elegant accessories. Today, the Berlin-based shoe brand operates online shops in seven countries in addition to its own retail locations in Berlin, Munich, Hamburg, Dusseldorf, Frankfurt and Cologne, as well as international branches in Warsaw, Poland and Zurich, Switzerland. Following the merger with premium shoe brand Heinrich Dinkelacker, the luxury segment is a new prominent part of the Shoepassion Group. Along the whole value chain, Shoepassion and Dinkelacker rely on the greatest possible degree of "Made in the EU" sustainability and transparency.
For more information, please visit www.shoepassion.com
Inquiries
For further inquiries, please contact: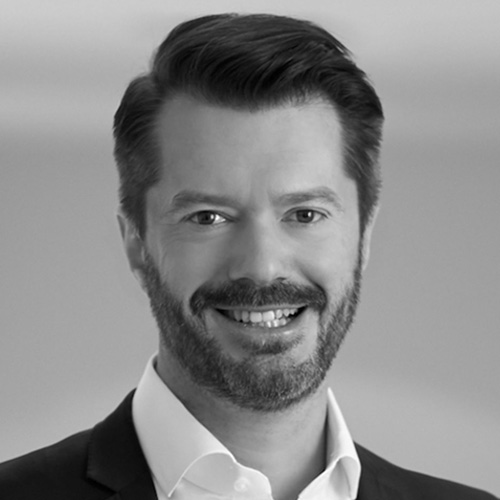 Full
Biography
Ralf Philipp Hofmann
Managing Partner, Member of the Executive Committee
Software/SaaS
Digital Services
Munich