Enterprise Software
NEW YORK | LOS ANGELES | GENEVA | January 24th, 2013 – Redwood Capital announced today that ServicePower Technologies Plc (AIM: SVR), a market leader in field management, has acquired Stratix Corporation's Software Division and its Field Service Mobile software. The acquisition includes Stratix's Field Service mobile application development team, intellectual property and existing field service software contracts.
Stratix Field Service, which will be rebranded under the current ServicePower ServiceMobility product set, runs on virtually any device and any operating system, which is especially important in today's constantly evolving mobility environment where third parties and enterprise organisations are embracing a Bring-Your-Own-Device (BYOD) strategy. Stratix Field Service software, a hybrid HTML5 browser based technology, takes advantage of elements found in HTML5 and native applications, while supporting key enterprise requirements such as disconnected data, signature capture and barcode scanning.
The Stratix Field Service software features work order assignments, including customer information, notes, status updates, native navigation and signature capture, parts integration, service history, asset verification, labour codes and pricing, automated time tracking, and customer data collection.
A robust development roadmap that introduces cutting edge technologies has already been defined and planned.
Mark Duffin, CEO of ServicePower Technologies commented: "Stratix Field Service software enables ServicePower to offer an in-house, device and OS agnostic mobile dispatch solution. Clients utilising employed field resources can deploy the application on any web connected smart device, with any operating system, enabling them to not only communicate with the field in real time via job status updates and GPS location data, but also support the growing trend toward 'BYOD'.
"We can also offer third party contractors within the ServiceOperations or ServiceMarket portions of the field management platform the same sort of mobile connectivity and functionality that was typically only available to direct employees. Clients benefit from the same real time job status information from third party contractors, enabling them to keep their consumers and retailer customers engaged and update to date.
"Perhaps most importantly, this provides clients who mix labour resources within our field management platform a seamless, consistent work flow for employees and third party contractors.
"This acquisition levels the competitive mobile landscape for us, and reinforces our position as the only company who can provide a complete, global, field management platform. The new flexibility of the platform positions us well for future growth.
"We will continue to partner with Stratix Corporation, as a managed mobile service partner."
Gina Gallo, CEO, Stratix Corporation said: "As Stratix customers and partners depend on Stratix' leadership in the Managed Mobile Services market, we felt the time was right to divest our software division to ServicePower, enabling our software product to become part of a robust enterprise grade field service and field management software platform. ServicePower's Field Service products will join the portfolio of software applications we offer to customers as part of our Managed Mobile Services which help them plan, deploy and then support their mobile users in the Enterprise."
Redwood Capital Group served as exclusive advisor to ServicePower Technologies plc.
About ServicePower Technologies plc
ServicePower Technologies Plc provides a complete, global field management platform that controls all elements of the service lifecycle from offering an appointment, assigning resource and dispatching work through to tracking resources, processing claims and providing business intelligence and analytical reports. With advanced intelligence-based scheduling, dispatch and open market auction software, as well as access to a global network of 86,000 repair and installation technicians, we enable companies to control and schedule work using a mixed resource pool of employees and independent contractors. ServicePower provides solutions that cross all industries. Current customers include Assurant Solutions, Mitsubishi, Farmers Insurance, and Pitney Bowes.
ServicePower is listed on the AIM market of the London Stock Exchange with the ticker SVR.L.
For more information, please visit www.servicepower.com.
About Stratix
Stratix Corporation designs, develops, and delivers enterprise mobility solutions for retail, transportation and logistics, field service, and government clients. It offers enterprise mobility consulting, mobile provisioning, mobile lifecycle management, mobile leasing, and mobile repair services, as well as field sales and field service solutions, including account management, expense management, messaging, order management, payment collection, performance metrics, product catalog, route management, sales analytics, time management, and warehouse inventory. The company is based in Norcross, Georgia.
For more information, please visit www.stratixcorp.com.
About Drake Star Partners
Drake Star Partners is a global investment banking firm serving the technology, media and communications sectors (TMC) with offices in New York, London, Paris, Munich, San Francisco, Los Angeles, Berlin, Geneva, Singapore* and Dubai*. The firm focuses on M&A and corporate finance for its clients worldwide. Drake Star Partners completed over 400 transactions since 2004, 70% of which are cross-border.
Drake Star Partners is the marketing name for the global investment bank Drake Star Partners Limited and its subsidiaries and affiliates. In the USA, all securities are transacted through Drake Star Securities LLC. In the USA, Drake Star Securities LLC is regulated by FINRA and is a member of SIPC. Drake Star UK Limited (FRN 942020) is an appointed representative of Kession Capital Ltd (FRN582160) which is authorised and regulated by the Financial Conduct Authority. © 2016 Drake Star Partners Limited.
Inquiries
For further inquiries, please contact: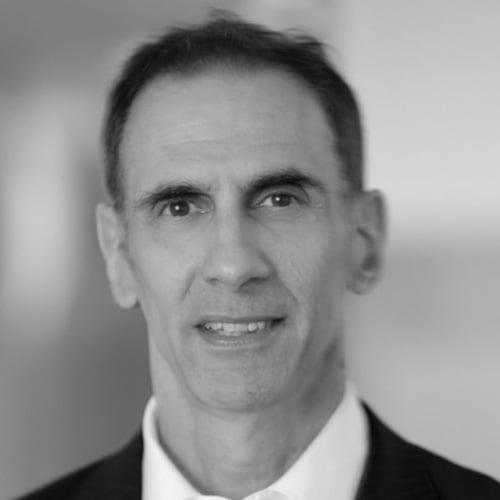 Full
Biography
James Turino
Managing Partner, Member of the Executive Committee
Software/SaaS
Digital Services
Industrial Tech
New York