FinTech and Communications
RTX raised an initial investment of £6M Growth Capital from BOOST&Co with further committed funding of £40M scheduled for the second half of the year.
LONDON | May 8th, 2017 – Headquartered in London, RTX Routetrader is a highly innovative financial exchange, where telecom operators can trade voice and SMS anonymously and in a real time secure environment, supported by a fully integrated exclusive banking solution from Lloyds. Drake Star Partners has acted as the exclusive financial adviser to RTX on the placement.
RTX provides an innovative financial exchange, enabling fast payment terms and global trading between small and large telecoms operators. This facility will allow RTX to significantly extend its financial service offering and further bridge the cash flow gap by offering expedited payments.
Albert Mackey, RTX's Chairman commented: "This investment will enable RTX to expand into new markets and help develop our exciting new product range and services. BOOST&Co have a true understanding of our market and I am delighted to be working with them."
Lance Mysyrowicz, Partner at BOOST&Co added: "RTX has a great range of products and services in the wholesale telecoms market. We are very happy to help them expand their product range and their destinations."
"RTX offers the industry's only full stack solution and solves a major pain point for carriers. We are delighted that RTX can now further extend its financial services offering to carriers around the world", commented Kasper Kruse Petersen, Principal at Drake Star Partners.
About RTX Routetrader
Founded in 2007, and recently placed at number 11 in the Sunday Times Tech Track top 100 of fastest growing technology companies in the UK, RTX is the definitive and most secure Global Carrier Exchange for Telecoms operators. RTX's public exchange is widely used by the global carrier community whilst its Partner Program has been adopted by some of the largest tier one Telcos.
The RTX Routetrader Exchange is the industry's only secure, risk-free, full-stack Global clearing exchange revolutionising global trading between telco operators. RTX offers Global routing, settlement and switching platform for all global carriers for their voice and SMS traffic. The Company is the first and only provider to integrate a multi-currency, multi-language, real-time billing platform to 6,000+ members in a premium risk-free and fully automated trading environment. The exchange is supported by an array of innovative financial solutions including RTX FastPay, through which RTX is bridging the cash flow gap and providing expedited payments, with no direct credit risk to RTX.
For more information, please visit www.rtx.routetrader.com
About BOOST&Co
BOOST&Co founded in 2010, provides debt solutions to innovative small and medium-sized enterprises in Europe. We understand innovation and entrepreneurship and we create financing solutions to help SMEs develop. At BOOST&Co we don't have a fixed lending model. Every one of our loans is individually designed to fit each SME's needs. We are independent and think independently. This means we only lend where we think the situation is right. We manage our own capital and make our own decisions. Our team is young and entrepreneurial. We've all left corporate jobs to work in an exciting and growing company – just like the ones we want to fund. This is our business. We think that's important because it helps us understand the priorities of our fellow entrepreneurs. It also helps us think clearly and carefully about which businesses to back.
For more information, please visit www.boostandco.com
Inquiries
For further inquiries, please contact: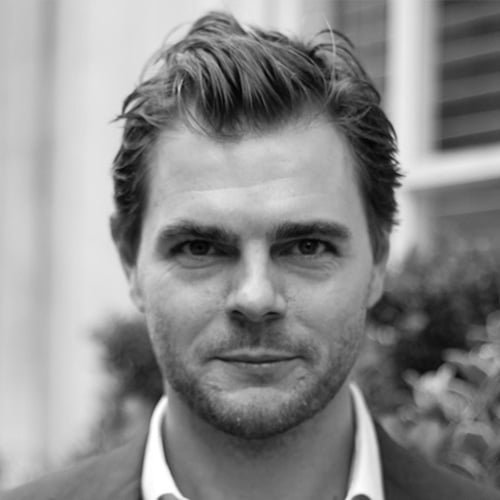 Full
Biography
Kasper Kruse Petersen
Partner
London