B2B Financial SaaS Software
LONDON | June 11, 2018 – InvestCloud Inc., a global FinTech firm with headquarters in Los Angeles, has announced a strategic acquisition of London-based rplan Limited. Drake Star Partners has acted as exclusive financial adviser to rplan Limited in this transaction.
rplan is the UK's leading provider of client engagement technology to support bespoke investment propositions for web and mobile. Its client base includes some of the largest institutional asset managers in the world, including four of the top eight in the UK. rplan has had significant success enabling asset managers to digitize their existing retail clients and catapult the development of their digital strategy to support multi-channel distribution.
The acquisition will see rplan's capabilities made available to InvestCloud's global client base of more than 700 firms, including some of the largest financial institutions in North America.
John Wise, Chairman and CEO of InvestCloud, commented: "The success of rplan's solution is indicative of a changing institutional asset management industry. In the UK, D2C has been popular for several years, and hence more common as a channel. In the US, fund managers have been traditionally concerned about channel conflict. But the success of Vanguard with significant inflows is changing the landscape and the approach of other US fund managers."
Like InvestCloud, rplan's technology is modern, API-based and cloud-native, and addresses the requirements of a heavily regulated and international marketplace. The rplan solution is also highly modular, enabling it to be integrated with any platform. This strategic acquisition enhances the existing strength of InvestCloud's digital client engagement capabilities, tailored for an institutional asset management audience.
Andy Creak, Director at rplan, said: "We are very excited to be part of the InvestCloud platform. InvestCloud has been extremely successful in the Americas, supplying the largest financial institutions in the US and Canada. rplan has the most advanced D2C solution in the UK. We look forward to combining the InvestCloud platform and financial resources with our own solution and know-how to dominate the D2C market globally."
Andy Creak added: "Drake Star Partners' proven experience in the FinTech sector was essential in driving an efficient process and identifying InvestCloud as the right strategic partner."
Kasper Kruse Petersen, Partner at Drake Star, added: "We are pleased to have played our role in bringing these strong UK and US companies together, and to have been able to attract, through a defined process, a strong interest from both strategic buyers and premier financial sponsors. This transaction is further proof of how important the acceleration of digital transformation brought by fintech solutions is to the financial industry."
Drake Star Partners' team: Kasper Kruse Petersen, Theodor Mettenheimer
Legal advisor to rplan: Travers Smith LLP
About InvestCloud
Headquartered in Los Angeles with a global presence – including offices in New York and London – InvestCloud is a Digital Platform to enable the development of first-class, financial digital solutions, pre-integrated into the cloud. By empowering investors and managers with a single version of the integrated truth through its unique digital platform, InvestCloud creates beautifully designed client experiences and intuitive operations solutions using an ever-expanding library of digital modular apps. The result? Powerful products for individual investors and institutions alike, assembled on-demand to meet clients' specific needs.
Today the InvestCloud platform supports some of the largest banks in the world with substantial assets. In addition, for managers under $40 billion, InvestCloud supports over $1.7 trillion of assets across 700 diverse clients – from wealth managers, institutional investors & institutional asset managers to family offices, asset services companies, financial platforms & banks.
For more information, please visit www.investcloud.com
About rplan
rplan, based in London, offers a specialist multi-channel, retail Client Platform System (CPS) including Direct-To-Consumer (D2C) for fund managers. rplan has top marquee clients including four of the eight largest UK fund managers. rplan supplies fund managers with the ability to have digital solutions for web and mobile. rplan specializes in client engagement technology for digital propositions, supported 24×7 in a secure and resilient hosted environment. rplan is ISO 27001 Information Security Management System (ISMS) accredited.
For more information, please visit www.rplan.co.uk
Inquiries
For further inquiries, please contact:
Kasper Kruse Petersen
Partner | Drake Star Partners UK
Kasper.Petersen@drakestar.com, +44 20 7112 7777
About Drake Star Partners
Drake Star Partners is a global investment banking firm serving the technology, media and communications sectors (TMC) with offices in New York, London, Paris, Munich, San Francisco, Los Angeles, Berlin, Geneva, Singapore* and Dubai*. The firm focuses on M&A and corporate finance for its clients worldwide. Drake Star Partners completed over 400 transactions since 2004, 70% of which are cross-border.
Drake Star Partners is the marketing name for the global investment bank Drake Star Partners Limited and its subsidiaries and affiliates. In the USA, all securities are transacted through Drake Star Securities LLC. In the USA, Drake Star Securities LLC is regulated by FINRA and is a member of SIPC. Drake Star UK Limited (FRN 942020) is an appointed representative of Kession Capital Ltd (FRN582160) which is authorised and regulated by the Financial Conduct Authority. © 2016 Drake Star Partners Limited.
Inquiries
For further inquiries, please contact: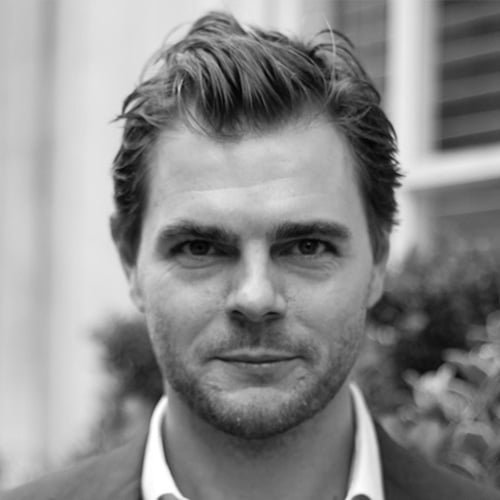 Full
Biography
Kasper Kruse Petersen
Partner
London