AMSTERDAM | NEW YORK (January 31, 2020) – Pointer Brand Protection, a prominent provider of anti-counterfeiting and (online) brand protection services, announced its acquisition by Corsearch, a portfolio company of Audax Group. The acquisition further extends Corsearch's fast-growing brand protection offering and provides a comprehensive new service for brand owners and legal professionals. For the first time, a consolidated suite of technologically advanced solutions will support the research, clearance, monitoring, and enforcement needs of the brand lifecycle. Drake Star Amsterdam acted as the exclusive financial advisor to the shareholders in Pointer Brand Protection.
For many businesses, the digital environment has become complex, therefor establishing and protecting brands can be fragmented and time consuming. To combat this effectively, brand owners and legal professionals require technological leadership and innovative solutions to implement a proactive brand protection program.
The Corsearch Brand Protection platform will provide an entirely new service, offering expert teams and technologies from both Pointer Brand Protection and from previous Corsearch acquisition, Yellow Brand Protection. In addition to Corsearch's existing services, the new platform will provide brands with a full-service solution combining trademark research and clearing to machine learning, automated marketplace enforcement, and end-to-end investigations.
Corsearch's CEO, Tobias Hartmann, commented, "We are thrilled to bring the brightest minds in online brand protection together and define the future of this industry. With this strategic acquisition, Corsearch becomes the only provider to support the needs of IP and brand professionals throughout the trademark lifecycle."
"Since 2008, Pointer has worked with hundreds of globally-renowned brands to protect them from infringement and abuse," said Pointer Brand Protection CEO, Robert Stolk. "The industry is becoming more challenging every day and brands require technologies and services that can outpace that. Joining forces with Corsearch means securing the ability to innovate in a way that anticipates the needs of customers while also benefiting from Corsearch's trusted industry presence."
Frank Verbeek, Managing Partner of Drake Star Amsterdam, noted: "Online security and authenticity are some of society's biggest challenges and we foresee a huge necessity for category leaders or the companies who want to become leading, to strengthen their position through M&A and/or investment processes. We are excited to see the great team at Pointer Brand Protection join forces with Audax-backed Corsearch to create an integrated solution for protecting brand value and integrity."
Drake Star Partners team: Robert Wilhelm, James Turino, Manus Weber, Marlon Brand
Legal advisors: Vriman (Dutch legal counsel), Amstone (Dutch tax), Withersworldwide (US legal + tax)
Inquiries
For further inquiries, please contact Manus Weber or Marlon Brand:
Manus.weber@drakestar.com, Marlon.brand@drakestar.com
About Pointer Brand Protection
Pointer Brand Protection has been defending global brands from counterfeiting and brand abuse since 2008. With more than 120 employees working from offices in Amsterdam, Shanghai, New York, and London, Pointer is an industry leader in the fight against fakes and other brand infringements. Pointer offers holistic and bespoke anti-counterfeiting solutions that include online-to-offline investigations, test purchasing services, dedicated brand protection analysts, and a proprietary software platform for the removal of infringements. Its mission is to clean the online marketplace in order to create safety for consumers, to increase the integrity of hard-working brands, and to reduce the negative societal impact of counterfeiting.
For more information, please visit www.pointerbrandprotection.com
About Corseach
Corsearch is a leading provider of clearance and online brand protection solutions for trademark and brand professionals. With highly trained researchers, an expansive global content set, and customer-focused technology tools available through the Corsearch platform, Corsearch empowers its customers with powerful brand solutions in an increasingly complex business environment.
Founded in 1949 and headquartered in New York, Corsearch now has over 300 employees working across its 10 global offices. Corsearch has advised 43 of the world's
About Drake Star Partners
Drake Star Partners is a global investment banking firm serving the technology, media and communications sectors (TMC) with offices in New York, London, Paris, Munich, San Francisco, Los Angeles, Berlin, Geneva, Singapore* and Dubai*. The firm focuses on M&A and corporate finance for its clients worldwide. Drake Star Partners completed over 400 transactions since 2004, 70% of which are cross-border.
Drake Star Partners is the marketing name for the global investment bank Drake Star Partners Limited and its subsidiaries and affiliates. In the USA, all securities are transacted through Drake Star Securities LLC. In the USA, Drake Star Securities LLC is regulated by FINRA and is a member of SIPC. Drake Star UK Limited (FRN 942020) is an appointed representative of Kession Capital Ltd (FRN582160) which is authorised and regulated by the Financial Conduct Authority. © 2016 Drake Star Partners Limited.
Inquiries
For further inquiries, please contact: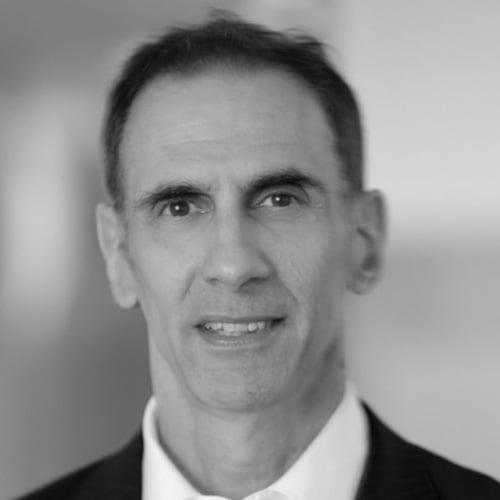 Full
Biography
James Turino
Managing Partner, Member of the Executive Committee
Software/SaaS
Digital Services
Industrial Tech
New York