PARIS | March 18, 2019 – PERCENTIL has announced the acquisition of a majority of its equity by carou AG. Drake Star Partners has acted as an exclusive financial advisor to PERCENTIL and its shareholders.
Headquartered in Madrid, PERCENTIL is a leading European Women and Kids garments resale company. Since its inception in 2012, it has sold more than 2 million items from 50,000 sellers to 85,000 buyers in Spain, France, Germany and the Netherlands. Its proprietary IT infrastructure helps it optimize items selection, pricing and listing.
Headquartered in the Zoug canton in Switzerland, with an additional office in Darmstadt, carou is an innovative online shop operator specialized in fashion re-commerce. The company manages two curated online concept stores for second-hand fashion, styluxe.com and inloveagain.com, each one focused on a specific range of clothing to address a wide variety of customers in a targeted manner.
Luis Ongil, CEO & Co-founder of PERCENTIL, stated: "We are very happy to bring PERCENTIL to a new chapter of its development. Drake Star Partners' team has maintained close ties with us and supported us all along the operation. This acquisition maximizes industrial value creation both on the supply and demand sides of the business, as well as the process digitalization thanks to our IT platform."
"The move to join carou represents exciting opportunities of international development. The collaboration with Drake Star Partners was essential in helping us find the right partner" commented Lourdes Ferrer, CMO and Co-founder.
Christophe Morvan, Managing Partner at Drake Star Partners, added: "It was with great pleasure that we worked with PERCENTIL to ensure a successful win-win deal for both PERCENTIL and carou. This deal helps demonstrate Drake Star Partners' position as experts of digitalization in specialist verticals such as re-commerce."
Drake Star Partners team: Christophe Morvan, Martin Stjernfelt, Albert-Louis Bilger
Inquiries
For further inquiries, please contact:
Christophe Morvan
Managing Partner | Drake Star Partners France
christophe.morvan@drakestar.com, +33 1 70 08 76 10
About Drake Star Partners
Drake Star Partners is a global investment banking firm serving the technology, media and communications sectors (TMC) with offices in New York, London, Paris, Munich, San Francisco, Los Angeles, Berlin, Geneva, Singapore* and Dubai*. The firm focuses on M&A and corporate finance for its clients worldwide. Drake Star Partners completed over 400 transactions since 2004, 70% of which are cross-border.
Drake Star Partners is the marketing name for the global investment bank Drake Star Partners Limited and its subsidiaries and affiliates. In the USA, all securities are transacted through Drake Star Securities LLC. In the USA, Drake Star Securities LLC is regulated by FINRA and is a member of SIPC. Drake Star UK Limited (FRN 942020) is an appointed representative of Kession Capital Ltd (FRN582160) which is authorised and regulated by the Financial Conduct Authority. © 2016 Drake Star Partners Limited.
Inquiries
For further inquiries, please contact: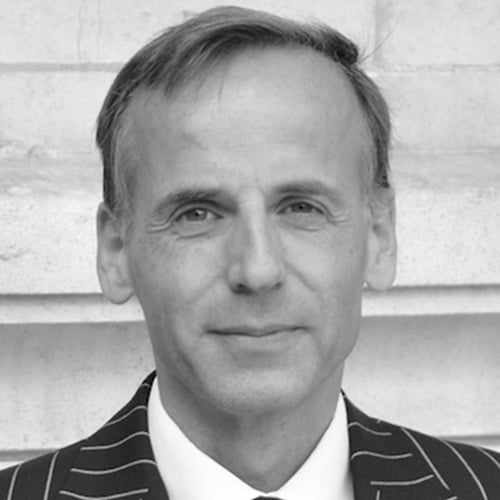 Full
Biography
Christophe Morvan
Managing Partner
FinTech
Software/SaaS
Digital Services
Paris