PARIS | February 11, 2020 – Drake Star Partners has acted as the exclusive financial advisor to M Capital Partners and private shareholders on the sale of Onefield to an industrial corporate.
Onefield, through its ZEborne brand, is a major French player in the installation of charging stations for electrical vehicles and is ideally positioned to serve this booming industry thanks to its significant territorial coverage.
Onefield is also an important actor in the roll-out of electrical smart meters in France, while its Belgian activities serve local corporate customers on a variety of digital services. Its Moroccan call and technical center provides a clear operational hedge to the group in terms of quality and efficiency.
Loïc-Marie Pequignot, CEO of Onefield, states: "I am enthusiastic about this transaction which will allow to take full benefit of the growth potential of Onefield in the fields of electric mobility and digital services. I am grateful to the Drake Star team which has demonstrated outstanding dedication and execution capabilities on this complex deal. Their commitment to find and generate adequate solutions has been key for delivering a win-win solution for all stakeholders."
Julien Charles-Lavauzelle, Investment Director M Capital Partners, adds: "M Capital Partners has supported in the long term Onefield, demonstrating its commitment to grow its participations hand-in-hand with their management team. Onefield is now engaged into its next development stage on sound and promising omens."
Christophe Morvan, Managing Partner at Drake Star Partners, comments: "We are delighted to demonstrate again the know-how of Drake Star Partners in the area of Mobility Solutions and technical services. We have supported M Capital Partners and the management in identifying various options and designing the right transaction."
Drake Star Partners team: Christophe Morvan, Pascal Berto
Inquiries
For further enquiries, please contact:
Christophe Morvan
Managing Partner | Drake Star Partners
christophe.morvan@drakestar.com, +33170087610
About Onefield
Onefield Group, created in 2004, is a French company that deploys, manages and maintains in operational conditions digital equipment and devices. Onefield is active in Telecoms, IT, Digital Solutions, Connected Objects and Smart Energy. With its operational platform and 500 technicians, Onefield guarantees installation, maintenance and support services to more than 500 customers in France and Belgium. Since its creation, Onefield has deployed over 10 million digital objects and IoT devices.
For more information, please visit www.onefield.io
About M Capital
M Capital is a leading French private investment firm, with more than 500 million euros of assets under management and/or under investment advisory on behalf of public entities, financial institutions and private clients. 50 professionals cover four sectors: venture capital, private equity, debt and real estate. They all share the same objective of generating value to investors and managers alike. Fully owned by its managers, M Capital Partners thrives on the values of excellence, loyalty and entrepreneurship.
For more information, please visit www.mcapitalpartners.fr
About Drake Star Partners
Drake Star Partners is a global investment banking firm serving the technology, media and communications sectors (TMC) with offices in New York, London, Paris, Munich, San Francisco, Los Angeles, Berlin, Geneva, Singapore* and Dubai*. The firm focuses on M&A and corporate finance for its clients worldwide. Drake Star Partners completed over 400 transactions since 2004, 70% of which are cross-border.
Drake Star Partners is the marketing name for the global investment bank Drake Star Partners Limited and its subsidiaries and affiliates. In the USA, all securities are transacted through Drake Star Securities LLC. In the USA, Drake Star Securities LLC is regulated by FINRA and is a member of SIPC. Drake Star UK Limited (FRN 942020) is an appointed representative of Kession Capital Ltd (FRN582160) which is authorised and regulated by the Financial Conduct Authority. © 2016 Drake Star Partners Limited.
Inquiries
For further inquiries, please contact: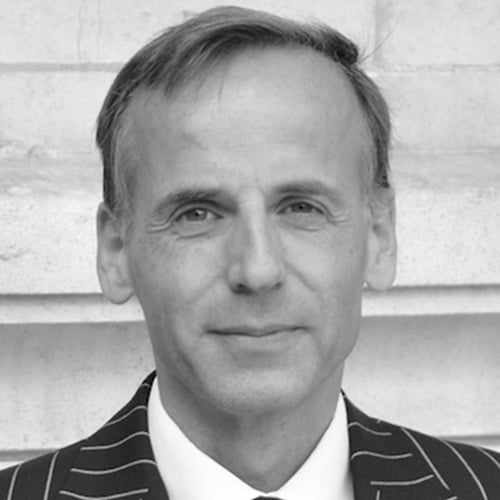 Full
Biography
Christophe Morvan
Managing Partner
FinTech
Software/SaaS
Digital Services
Paris