NEW YORK | December 13, 2017 – Nexus Technologies, LLC ("NexusTek"), a leading IT services provider, completed its recapitalization with Abry Partners. Drake Star Partners acted as the exclusive financial advisor to NexusTek on this transaction.
Founded in 1996, NexusTek is an award-winning provider of managed IT services across the client lifecycle. NexusTek delivers Cloud solutions, Managed IT Services, and Application Consulting to more than 1,200 small and midsize businesses based in Denver, Arizona and across the Front Range. Utilizing a customer-centric approach, NexusTek recommends the best technology to meet current and future needs, implements the recommended solution, and manages the ongoing operation of those systems.
Prior to the transaction, NexusTek was a portfolio company of Lightview Capital, Resolute Capital Partners, and Harbert Management Company.
Mike Jenner, CEO of NexusTek said, "Jeff Baker and the Drake Star team ran an expedient and tailored process that enabled us to efficiently find the optimal partner to achieve our long-term growth strategy. Their valuable counsel, relationships with key industry players, and sector expertise were critical in driving a great result for the company."
"It was a pleasure working with Mike and his team to achieve this outcome and position the company to reach its long-term goals. They have built a strong platform in the West and are well-positioned to become a dominant regional player with the support of Abry as their partner," commented Jeff Baker, Partner at Drake Star. "This transaction continues the consolidation trend occurring in the MSP market, a trend we expect to continue in the coming months."
Legal advisors: Goodwin Procter LLP
About NexusTek
NexusTek, an award-winning Microsoft Gold Partner, empowers organizations to lead their market space by taking the burden of optimizing and managing their IT environments, ensuring business continuity and employee productivity. NexusTek delivers Cloud solutions, Managed IT Services, and Application Consulting to more than 1,200 small and midsize businesses based in Denver, Arizona and across the Front Range. As one of the largest Denver-based IT services firms, we take a customer-centric approach by consulting with the client to understand their business. We then evaluate and recommend the best technology to meet their current and future needs. Our talented team, personalized attention, and 20 years of documented best practices deliver proven results in cloud services, desktop and server support, backup and recovery, CRM/ERP solutions, and network security 24/7/365.
For more information, please visit www.nexustek.com
About Abry Partners
Abry is one of the most experienced and successful media, communications, and business and information services sector focused private equity investment firms in North America. Since their founding in 1989, they have completed over $62 billion of leveraged transactions (including many roll-up investment strategies) and other private equity, mezzanine or preferred equity investments. Currently, they manage over $5.0 billion of capital in their active funds.
Abry maximizes the value of its investments by concentrating on certain industry sectors where they have substantial operating and investment experience. Because ABRY brings deep industry insight to the investment process, they are able to quickly understand key issues, accurately assess opportunity, value, and risk, and bring relevant information to bear. They partner with skilled executives and invest significant capital to help build stronger companies and industry leaders.
For more information, please visit www.abry.com
Inquiries
For further inquiries, please contact:

Jeff Baker
Partner, Drake Star Partners
email: Jeff.Baker@drakestar.com | +1 212 508 7101
Daniel Dresner
Vice President, Drake Star Partners
Daniel.Dresner@drakestar.com | +1 212 508 7104
About Drake Star Partners
Drake Star Partners is a global investment banking firm serving the technology, media and communications sectors (TMC) with offices in New York, London, Paris, Munich, San Francisco, Los Angeles, Berlin, Geneva, Singapore* and Dubai*. The firm focuses on M&A and corporate finance for its clients worldwide. Drake Star Partners completed over 400 transactions since 2004, 70% of which are cross-border.
Drake Star Partners is the marketing name for the global investment bank Drake Star Partners Limited and its subsidiaries and affiliates. In the USA, all securities are transacted through Drake Star Securities LLC. In the USA, Drake Star Securities LLC is regulated by FINRA and is a member of SIPC. Drake Star UK Limited (FRN 942020) is an appointed representative of Kession Capital Ltd (FRN582160) which is authorised and regulated by the Financial Conduct Authority. © 2016 Drake Star Partners Limited.
Inquiries
For further inquiries, please contact: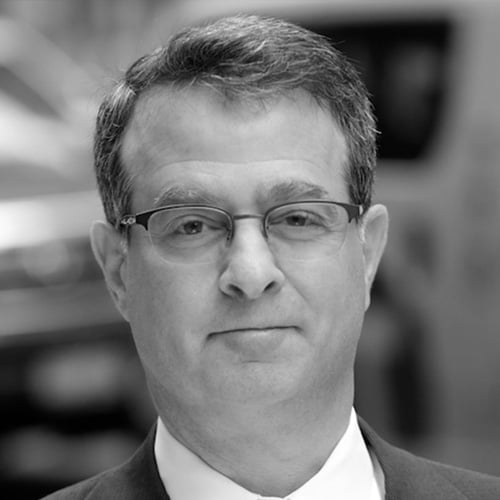 Full
Biography
Jim Holzer
Managing Partner
Software/SaaS
Digital Services
New York