Founded in the early nineties, IMPAQ Group supports leading European firms on their IT projects. IMPAQ has a wide coverage in Europe with its three sites in Poland (Warsaw, Lublin, Poznan), one site in the United Kingdom (London), and one site in Switzerland (Zurich).
IMPAQ offers end-to-end services: consulting, systems integration, testing, customization, application development, and maintenance. For more than twenty years, the company proved it has the ability to execute clients' strategic projects in numerous industries. In addition, IMPAQ has expertise in key technologies (Mediation, Next Generation Services, Cloud, and Business Intelligence) notably for the Telecom and Financial Services sectors.
Besides its IT services business, IMPAQ develops and distributes a software solution serving financial institutions by allowing them to run anti-money laundering and credit fraud monitoring.
With the acquisition of IMPAQ Group, Gfi Informatique integrates a value-added offering addressing both local and near-shoring projects for its clients. IMPAQ will benefit from an enlarged client base through Gfi Informatique's network.
As Rafal Polanski, General Manager of IMPAQ Group, says: "Our shareholders were inclined to ask for the support of a corporate finance advisor with a well-built network in Europe and the ability to accompany us all along the project from documentation to negotiations. LD&A Jupiter's experience in driving sell-side projects was instrumental in accompanying us during the preparation work and the diligence resulting in a limited impact on our daily operations".
Christophe Morvan, Managing Partner at LD&A Jupiter, comments: "Building on its experience in international corporate finance transactions and in IT services, LD&A Jupiter has successfully led this pan-European project. Despite a complex transaction structure, we were able to find a high-profile partner for our client by carefully working on the presentation of its history, financials, and operations. We constantly made sure that our client had the proper understanding of the ongoing process".
LD&A Jupiter team: Christophe Morvan, Damien Bonnet, Jacques Paquin
About LD&A Jupiter
LD&A Jupiter is a top-tier international corporate finance firm that focuses exclusively on transactions within the digital sectors (internet, software, telecom, tech). With offices in London, Munich, Paris, Berlin, Amsterdam, plus New York and Los Angeles via LD&A Redwood, LD&A Jupiter has a presence in the most important financial and digital technology hubs. LD&A Jupiter has completed over 120 transactions of which 70% have been cross-border, including cross-continental to America and Asia.
Inquiries
For further inquiries, please contact: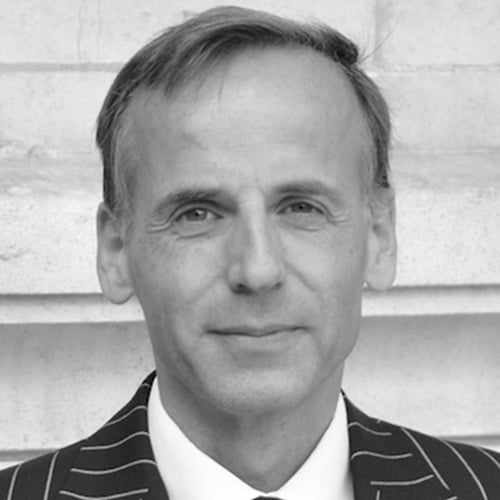 Full
Biography
Christophe Morvan
Managing Partner
FinTech
Software/SaaS
Digital Services
Paris