LD&A Jupiter acted as exclusive sell-side financial advisor to LBO Partners Fund II & the other shareholders of Nerim (Paris, France), a leading independent B2B telecom operator.
Established in 1999, Nerim historically positioned itself as the key independent B2B telecom operator on broadband in the Paris region. Through a policy of carefully selected acquisitions, Nerim has then extended its geographic reach nationwide and developed its product offering (ADSL, xDSL, fixed & mobile telephony, Cloud, Hosting) to fully address the communication needs of its clients (SoHos, SMEs, and Public Administrations). Boasting an average annual growth rate of 30% since inception, Nerim now generates revenues close to €40m.
The company is now being acquired in a secondary buyout by Dzeta Conseil which becomes Nerim's new reference shareholder alongside management. Cyril de Metz, CEO of Nerim, indicates: "This operation will allow Nerim to open a new chapter in its history and to grow in France and abroad by capitalizing on the company's high-end infrastructure, its technical DNA, and its large client portfolio".
Gontran Duchesne, Deputy Managing Director and Board Member of Fondations Capital LBO Partners, indicates: "FC LBO Partners demonstrated its ability to assist the transformation of Nerim, in particular through a policy of external growth (Boost, Normaction), allowing the company to take on a new dimension nationwide while widening its product offering. LD&A Jupiter's teams proved instrumental in efficiently managing the sales process and optimizing the result for all parties. They showed great listening skills as well as availability, constancy, and creativity throughout the process."
Christophe Morvan, Managing Partner with LD&A Jupiter, adds: "Nerim is one of the jewels of the French telecom industry. It has been a pleasure and a privilege to advise Nerim again, after a first LBO back in 2012. This transaction reinforces our expertise in the sector and underlines our capacity to accompany our clients over the long-term".
About LD&A Jupiter
LD&A Jupiter is a top-tier international corporate finance firm that focuses exclusively on transactions within the digital sectors (internet, software, telecom, tech). With offices in London, Munich, Paris, Berlin, Amsterdam, plus New York and Los Angeles via LD&A Redwood, LD&A Jupiter has a presence in the most important financial and digital technology hubs. LD&A Jupiter has completed over 170 transactions of which 70% have been cross-border, including cross-continental to America and Asia.
Inquiries
For further inquiries, please contact: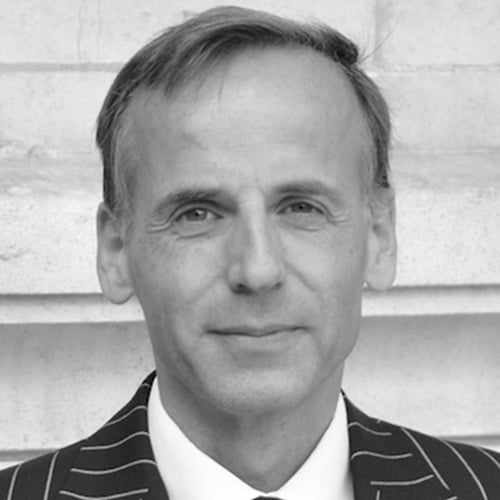 Full
Biography
Christophe Morvan
Managing Partner
FinTech
Software/SaaS
Digital Services
Paris