PARIS | March 10th, 2015 - LD&A Jupiter advises Ceetiz for its EUR 3 M fundraising with Entrepreneur Venture, BPI, HPC Capital, and Sigma Gestion.
Launched in 2012, Ceetiz is an international platform to book activities worldwide (tourist attractions, monuments, cultural visits, tours, guided visits, sports, and adventure, etc.). Ceetiz offers 240 destinations around the world and more than 6 000 activities for all budgets. Worth around 100 billion dollars, activities linked to tourism represent the 3rd largest market behind the airline and hotel industry. Yet, only 20% of transactions take place online versus 60% and 40% for airlines and hotels.
"The demand for online tourist activity booking is expanding. Through the sector's natural growth first of all, but also due to greater maturity of producers toward the online channel and more and more because of the ease of booking on a smartphone once there (for last-minute offers, quick admission tickets…). Ceetiz not only simplifies the process of booking visits and activities, it also helps guide travelers toward the most authentic or unexpected activities, abroad or closer to home" explains Eric Blanc the CEO of Ceetiz.
Up to now, the company had expanded with no external investments. "With this 3M EUR investment raised with Entrepreneur Venture, BPI France, HPC Capital, and Sigma Gestion, this Series A round is the most important fundraising for the e-tourism sector in 2014 in France. It will enable Ceetiz to reinforce its distribution capabilities internationally while expanding the number of activities on offer worldwide" declaredFrédéric Lagacherie, Senior Advisor for LD&A Jupiter.
Sandrine Vergnory-Mion, Principal with LD&A Jupiter added: "We are very pleased to have advised Ceetiz on this 100% French financing round. We are convinced that the service offering and the experience of its founders will help establish Ceetiz as one of the sector's international leaders".
About Entrepreneur Venture
Created in 2000, Entrepreneur Venture is an investment management fund regulated by the AMF and specialized in non-listed companies held and managed by entrepreneurs. Capital investor and debt subscriber, Entrepreneur Venture has invested in and supports over a hundred SMEs. The fund supervises institutional FCPRs and FIPs for a total of 450 million euros under management.
"We are very pleased to support Eric and Damien and all the Ceetiz team to turn into the French Booking for tourism activities, it is a vast market where innovation and service quality make a difference" indicates Eric In, Investment Management with Entrepreneur Venture.
About BPI
Private equity investments of Bpifrance are operated by Bpifrance Investments, management company. Bpifrance, a subsidiary of France's Caisse des Dépôts, is a trusted partner of entrepreneurs that supports companies, through financing, guarantee, and equity, from early-stage to IPO. In addition, Bpifrance provides support services with respect to innovation and export, in partnership with UBIFRANCE and Coface.
Created as a result of the merger of OSEO, CDC Entreprises, FSI, and FSI Régions, Bpifrance offers companies funding at each stage of their development as well as support adapted to regional specificities.
With a network of 42 regional establishments (90% of the decisions are taken locally), Bpifrance is a strong vector of economic competitiveness at the service of entrepreneurs. Bpifrance acts in support of public policy conducted by the State and the Regions to fulfill three objectives:
– promote the regional economic development
– participate in the industrial revival of France
– support the economic champions of tomorrow
With Bpifrance, companies benefit from a powerful, close and efficient contact providing all their requirements for funding, innovation, and investment.
For more information, please visit http://www.bpifrance.fr/Investors-Center
About HPC Capital
When he founded HPC Capital, Patrice Cavalier wished to apply his passion for entrepreneurship and innovation to help chief executive offices who share his values. HPC Capital brings active support beyond a simple equity investment. As an active investor, and much like its founder, HPC Capital's work revolves around creativity, innovation and people, convinced that these are ultimately the real pillars of value creation.
About Sigma Gestion
Sigma Gestion is an investment management fund regulated by the AMF supporting individual investors through its investment holding, FIP, FCPI, FCPR, and management mandates. The fund manages over 200 million euros and has completed more than 150 operations for SMEs. Sigma Gestion invests since 1993 in strong potential, high-growth companies situated in France with amounts ranging between 300 K€ and 2 000 K€. Its activities cover all sectors for companies in their seed, development, or transmission stages.
About LD&A Jupiter
LD&A Jupiter is a top-tier international corporate finance firm that focuses exclusively on transactions within the digital sectors (internet, software, telecom, tech). With offices in London, Munich, Paris, Berlin, Amsterdam, plus New York and Los Angeles via LD&A Redwood, LD&A Jupiter has a presence in the most important financial and digital technology hubs. LD&A Jupiter has completed over 120 transactions of which 70% have been cross-border, including cross-continental to America and Asia.
For more information, please visit www.ldajupiter.com
About Drake Star Partners
Drake Star Partners is a global investment banking firm serving the technology, media, and communications sectors (TMC) with offices in New York, London, Paris, Munich, San Francisco, Los Angeles, Berlin, Geneva, Singapore*, and Dubai*. The firm focuses on M&A and corporate finance for its clients worldwide. Drake Star Partners completed over 400 transactions since 2004, 70% of which are cross-border.
Drake Star Partners is the marketing name for the global investment bank Drake Star Partners Limited and its subsidiaries and affiliates. In the USA, all securities are transacted through Drake Star Securities LLC. In the USA, Drake Star Securities LLC is regulated by FINRA and is a member of SIPC. Drake Star UK Limited (FRN 942020) is an appointed representative of Kession Capital Ltd (FRN582160) which is authorized and regulated by the Financial Conduct Authority. © 2016 Drake Star Partners Limited.
Inquiries
For further inquiries, please contact: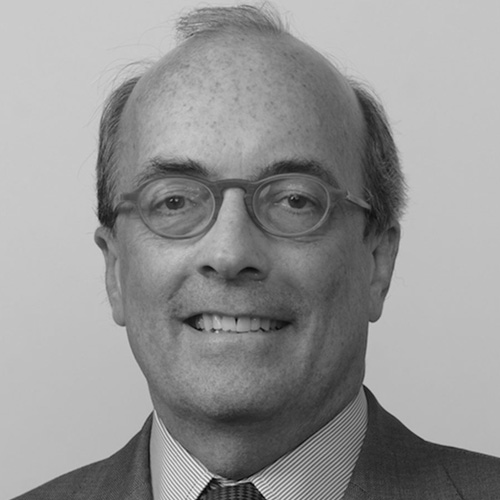 Full
Biography
Lawrence Giesen
Partner
Consumer & Retail Tech
Digital Media
Paris