HCM
NEW YORK | LOS ANGELES | GENEVA | March 6th, 2013 – Redwood Capital announced today that Incentives Advisors ("IA"), a nationwide government incentives technology and services provider, has been acquired by Tax Credit Co. ("TCC"), a national provider of tax incentive consulting, administration and technology. The acquisition strengthens TCC's position as an industry leader by adding IA's programs in training grants, negotiated incentives, and other government programs, expanding TCC's market penetration and enhancing its growing Work Opportunity Tax Credit (WOTC) business for national employees.
"Together, Tax Credit Co. and Incentives Advisors create a uniquely positioned business in the tax incentives market," says Bill Becker, President, CEO and co-founder of IA, based in Phoenix, Arizona. "The combination of TCC's market leadership in research & development (R&D) credits, WOTC, and California incentives, with IA's comprehensive hiring incentive screening technology and expertise in nationwide incentive programs establishes our leading market position. Businesses become more profitable by taking advantage of available government dollars, and we have been delivering these valuable incentives through seamlessly integrated solutions with valued partners such as Oracle/Taleo, HRsmart and Snagajob. We now are excited to join forces with TCC to help employers maximize these benefits with an even broader solution."
Brandon Edwards, CEO of TCC stated, "In line with our focused acquisition and growth strategy, we are excited to add IA's people, clients and capabilities to the TCC family. We believe clients will benefit from IA's additional services, such as job training and negotiated incentives, as well as their seasoned management team. An important consideration in our decision to acquire IA was its technology, expertise and market penetration in nationwide incentives including WOTC, state, and local credits, which is the fastest growing area of TCC's business. These are valuable additions to our diverse portfolio of services, which includes California Enterprise Zone incentives, R&D credits, sales/use & excise tax consulting, and other state and federal tax incentives." Edwards adds, "We are proud to bring IA co-founders Bill Becker and Shaung Liu, as well as other industry veterans from the IA leadership team, to TCC."
The acquisition of IA is the first transaction since TCC received an investment in November 2012 to accelerate organic growth and pursue add-on acquisitions in a highly fragmented industry from Veronis Suhler Stevenson ("VSS"), a private investment firm focused on the information, education, media, marketing and business services industries. "We are very pleased to complete this acquisition, which extends TCC's leadership position in the tax credit and incentive solutions industry" said Michael Kessler, Managing Director of VSS.
About Tax Credit Co.
Tax Credit Co. is a national provider of tax incentive consulting, administration and technology, serving clients from Fortune 100 to small business. Tax Credit Co. helps clients increase earnings by optimizing the process of obtaining state and federal tax incentives, including state and federal research and development tax credits, state enterprise zone tax credits, national hiring incentives such as the Work Opportunity Tax Credit (WOTC) and other state and federal programs. Tax Credit Co.'s proprietary, next-generation software platform manages national tax credit screening and compliance for large, complex organizations. Tax Credit Co. is headquartered in Los Angeles.
For more information, please visit www.taxcreditco.com.
About Incentives Advisors
Incentives Advisors (IA) is an industry leader in helping businesses maximize available government incentives. IA's programs include hiring-related tax credits and incentives, cash training grants, negotiated incentives, cost segregation studies and green incentives. IA was a Workstream, Inc. company, a leading provider of Human Capital Management software solutions.
For more information, please visit www.incentivesadvisors.com.
About Veronis Suhler Stevenson
Veronis Suhler Stevenson is a private equity and debt capital fund management company dedicated to investing in the information, education, media, marketing and business services industries in North America and Europe. VSS provides capital for buyouts, recapitalizations, growth financings and strategic acquisitions to companies and management teams with a goal to build companies both organically and through a focused add-on acquisition program. Since the closing of the first VSS Buyout Fund in 1987, VSS has managed four Buyout Funds and two Structured Capital Funds with aggregate committed capital in excess of $3.1 billion. The six funds have to date invested approximately $2.8 billion in 72 portfolio companies which have in turn completed over 320 add-on acquisitions.
For more information, please visit www.vss.com.
About Drake Star Partners
Drake Star Partners is a global investment banking firm serving the technology, media and communications sectors (TMC) with offices in New York, London, Paris, Munich, San Francisco, Los Angeles, Berlin, Geneva, Singapore* and Dubai*. The firm focuses on M&A and corporate finance for its clients worldwide. Drake Star Partners completed over 400 transactions since 2004, 70% of which are cross-border.
Drake Star Partners is the marketing name for the global investment bank Drake Star Partners Limited and its subsidiaries and affiliates. In the USA, all securities are transacted through Drake Star Securities LLC. In the USA, Drake Star Securities LLC is regulated by FINRA and is a member of SIPC. Drake Star UK Limited (FRN 942020) is an appointed representative of Kession Capital Ltd (FRN582160) which is authorised and regulated by the Financial Conduct Authority. © 2016 Drake Star Partners Limited.
Inquiries
For further inquiries, please contact: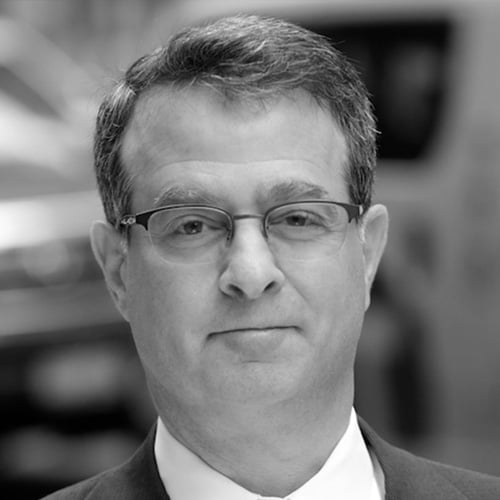 Full
Biography
Jim Holzer
Managing Partner
Software/SaaS
Digital Services
New York