Pet e-Commerce
MUNICH | December 16th, 2013 – ePetWorld, the leading next generation online pet food and accessories shop in Germany, today announced that it has successfully raised a mid-seven digit equity financing from existing shareholders Blumberg Capital, Point Nine Capital, Logan Capital and Venture Stars and new investors German Startups Group, Carsten Erdt, Holger Hengstler, Trivago Founders and Oliver Bücken.
"Pet food and accessories is a highly attractive segment that is still largely untapped and offers tremendous growth potential. We believe that ePetWorld's vertical positioning, as the expert / specialist shop and dedicated customer focus will enable the company to become a European leader", stated Stefan Pfannmoeller, CEO of Venture Stars.
Estimated to be EUR 21bn in 2012, the European pet food and accessories market is still largely dominated by offline retailers and offers huge growth potential for innovative vertical eCommerce business models. Through its two online shops dedicated specifically to cats and dogs and strong customer orientation combined with a comprehensive offering of products and value-added services, ePetWorld is perfectly positioned to benefit from the continuous transition from offline to online.
"We highly appreciate the support of our investors – both new and existing. The new capital will help us continue our growth journey towards becoming a leader in next generation pet supplies eCommerce", said Denis Skorobogat, Managing Director of ePetworld.
LD&A Jupiter advised ePetWorld and its shareholders on this transaction.
About ePetWorld
ePetWorld is the leading next generation online specialty pet food and accessories shop in Germany. ePetWorld operates two specialised online shops for cats and dogs and offers a comprehensive range of products and value-added services.
About Venture Stars
Venture Stars is an incubator for internet companies founded by netzathleten founders Stefan Pfannmöller, Martin Junker and Florian Calmbach. The Munich-based incubator founds, supports and invests in innovative online concepts with the aim to create market-leading companies in the eCommerce, Digital Media and SaaS industries.
LD&A Jupiter identifies, structures and executes value-creative private and public market transactions for corporations and financial investors. Transactions include build-ups, mergers, acquisitions, divestitures as well as the issuance of equity or debt capital for customers from the Software, IT Services, Telecoms, Internet/Digital Media, Gaming, Customer Care, Electronics and Cleantech industries.
With offices in London, Munich, Berlin, Paris, New York and Los Angeles, LD&A Jupiter offers a strong international coverage and a unique combination of cross-border capabilities and know-how.
About Drake Star Partners
Drake Star Partners is a global investment banking firm serving the technology, media and communications sectors (TMC) with offices in New York, London, Paris, Munich, San Francisco, Los Angeles, Berlin, Geneva, Singapore* and Dubai*. The firm focuses on M&A and corporate finance for its clients worldwide. Drake Star Partners completed over 400 transactions since 2004, 70% of which are cross-border.
Drake Star Partners is the marketing name for the global investment bank Drake Star Partners Limited and its subsidiaries and affiliates. In the USA, all securities are transacted through Drake Star Securities LLC. In the USA, Drake Star Securities LLC is regulated by FINRA and is a member of SIPC. Drake Star UK Limited (FRN 942020) is an appointed representative of Kession Capital Ltd (FRN582160) which is authorised and regulated by the Financial Conduct Authority. © 2016 Drake Star Partners Limited.
Inquiries
For further inquiries, please contact: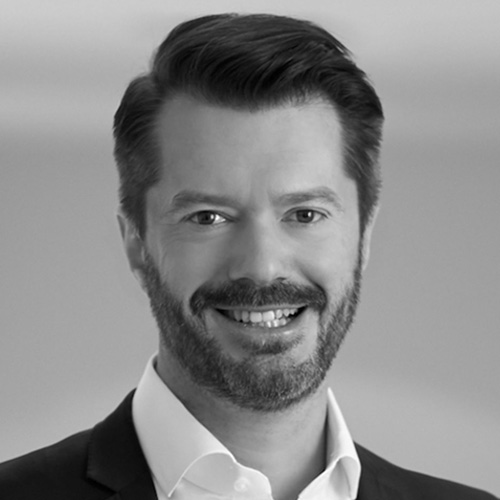 Full
Biography
Ralf Philipp Hofmann
Managing Partner, Member of the Executive Committee
Software/SaaS
Digital Services
Munich