BARCELONA | PARIS | October 14th, 2021 – Top Doctors, a leading virtual care services provider with a global presence in Europe and Latin America, announces it completed a growth equity round from Impact Partners and the ICF Venture Tech II. Drake Star Partners acted as exclusive financial advisor to Top Doctors in this transaction.
Top Doctors' online platform provides patients access to high-end care services across more than 50 specialties. As of today, over 24,000 clinical specialists are referenced on its platform as best doctors after a thorough screening and selection process. Founded in 2013, the company has achieved a global footprint encompassing Europe (Spain, Italy, United Kingdom), Latin America (Mexico, Colombia, Argentina, Chile), and Saudi Arabia through a local joint-venture.
Top Doctors' SaaS solution offers to specialist doctors a set of digitalizing tools encompassing online reputation management services, booking assistance, teleconsultation solutions, payment solutions. Top Doctors' website is based on unparalleled technical content which generates outstanding natural referencing to doctors' practices. In addition, Top Doctor's upfront digital screening tool ensures a maximum adequacy of patients selection, hence providing specialists an optimized patients' funnel.
Top Doctors plays also a significant positive societal impact by facilitating access to the best specialist care. For the +2,000,000 patients who have relied on its platform each year, the service is free and has helped isolated populations to identify and benefit swiftly from the advices of expert health professionals.
Top Doctors is ideally positioned to benefit from the widespread adoption trend of telemedicine driven by the COVID-19 pandemic. This growth equity funding will allow Top Doctors to reinforce its leadership in its core geographies and support the development of a new telehealth offering addressing the B2B market.
Alberto Porciani, Co-Founder and CEO of Top Doctors' comments: "It is an absolute pleasure to welcome Impact and ICF as new equity partners. Beyond the financing of our growth, this transaction is the recognition of our local role in the healthtech ecosystem and of our global capability to contribute positively on ESG factors. The Drake Star team has supported us all along this journey with utmost dedication and efficiency."
Nicolas Touboulic, Managing Partner at IMPACT Partners Iberica says: "We are delighted to support such a successful and committed team that helps with its technological solution, thousands of patients every day regardless of their geographical or economic situation, to find the best specialists for their needs, thereby helping to reduce inequalities in access to healthcare services".
"When you are looking for the right specialist it is sometimes difficult to make a proper decision with the amount of disaggregated information that you have. Moreover, when you choose one, usually it does not fit you and you need to look for someone else. Top Doctors simplifies this process and makes access simple and accurate for everyone" says Emilio Gomez, Investment Director at ICF.
Christophe Morvan, Managing Partner at Drake Star Partner adds: "Under the leadership of Lorena Bassas and Alberto Porciani, Top Doctors has demonstrated superior operational performance by combining recurring revenue growth, profitability, and capital efficiency. This growth equity transaction shows Drake Star Partners' knowledge and reach in the telemedicine segment and proximity with the Spanish tech environment."
Drake Star Partners' team: Christophe Morvan, Martin Stjernfelt, Antoine Pigneux
For further inquiries, please contact:
Christophe Morvan
Managing Partner, Drake Star Partners
christophe.morvan@drakestar.com, +33 170 087 610
About Top Doctors
TopDoctors® is an online platform for finding and contacting the best medical specialists in private healthcare who are audited and certified through the most rigorous selection process of doctors in the world.
With this purpose, www.topdoctors.com, puts patients in contact with more than 90,000 medical experts in the world. In order to be able to do this, Top Doctors selects its member according to their medical excellence and professional achievement through an exhaustive audit, based on other doctors' referrals, taking into account existing reviews from patients, as well as the evaluation of the Medical Direction Committee. Thanks to this unique selection process, the company's high-quality medical directory offers maximum reliability.
The platform offers state-of-the-art technological tools, being the only platform available that combines pre-diagnostic specialists, a prepayment system, a platform for transferring medical information, TD Drive, electronic medical prescriptions, and other tools.
In addition, Top Doctors integrates a real-time online booking system that streamlines the relationship between the medical specialist and the patient: allowing accessibility 365 days a year, 7 days a week, 24 hours a day.
TopDoctors® has become the most reliable medical platform in recent years in Spain, Italy, the United Kingdom, México, Colombia, Chile, Argentina and Saudi Arabia. More than 200 million users have confided in us for identifying their medical specialists.
About Impact Partners
Impact Partners was founded in 2007 to get a more sustainable and fair society through entrepreneurship. As a pioneer platform fully dedicated to impact investing with +350m€ AUM, Impact Partners is now a European leader with offices in Paris, Frankfurt, Copenhagen and Barcelona.
Through its Impact Growth Fund (investments from €1M to €20M), Impact Partners provides financial and human support in Europe to social entrepreneurs willing to scale. It also provides support to all those who want to create their own franchised business in French deprived areas through its Impact Seed fund (investment from €50k to €500K).
Every year, Impact Partners organizes +50 events to create an inclusive community from small social businesses to global companies.
About ICF Capital
ICF Capital is the venture capital firm of Institut Català de Finances. Founded in 1985, the Institut Català de Finances is the public financial institution owned by the Government of Catalonia. ICF's mission is to foster and improve access to funding for enterprises in the region to contribute to the growth of its local economy. ICF's 4th fund is ICF Venture Tech II a venture capital fund that focuses on technological and innovative digital companies with high growth potential. Investments are mainly in equity or debt/convertible debt, preferably in co-investment with other funds.
About Drake Star Partners
Drake Star is an award-winning global tech investment bank that has completed over 400 transactions since 2013. Drake Star team of over 100 senior professionals across offices in New York, London, Paris, Munich, San Francisco, Los Angeles, Berlin, Geneva, Dubai*, and Singapore* focuses on mergers & acquisitions and corporate finance services worldwide in Consumer & Retail Technology, Digital Media, FinTech, Mobility & Sustainability, Software/SaaS, Digital Services, and Industrial Tech sectors.
Drake Star Partners is the marketing name for the global investment bank Drake Star Partners Limited and its subsidiaries and affiliates. In the USA, all securities are transacted through Drake Star Securities LLC. In the USA, Drake Star Securities LLC is regulated by FINRA and is a member of SIPC. Drake Star UK Limited (FRN 942020) is an appointed representative of Kession Capital Ltd (FRN582160) which is authorized and regulated by the Financial Conduct Authority. © 2017 Drake Star Partners Limited.
Inquiries
For further inquiries, please contact: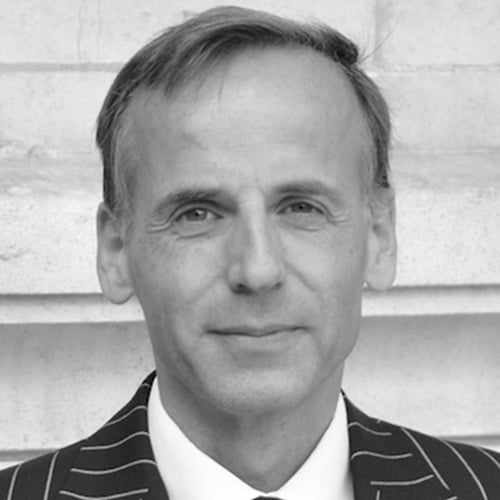 Full
Biography
Christophe Morvan
Managing Partner
FinTech
Software/SaaS
Digital Services
Paris