LOS ANGELES | December 19, 2018 – Gameloft, a leader in the development and publishing of mobile games, announced it had reached an agreement to acquire FreshPlanet, makers of the multi-awarded SongPop games on mobile. In line with Gameloft's philosophy to provide the best gaming experiences to players of all ages and countries, this acquisition is a new milestone in the company's expansion strategy. Drake Star Partners acted as exclusive financial advisor to FreshPlanet in this transaction.
FreshPlanet is the category leader in music trivia. The highly social SongPop games feature clips from the most popular songs to guess, offering its end-users with endless entertainment and interactivity. Since its launch, SongPop has been downloaded over 100 million times and has driven millions of record sales. With this acquisition, Gameloft will strengthen its leading position in the mobile gaming industry and reinforce its presence in North America.
Mathieu Nouzareth, Chief Executive Officer of FreshPlanet, commented: "Our experience in developing highly captivating and monetizing trivia games, combined with Gameloft's global footprint, expertise and massive audience outreach are the perfect match to lead the mobile pop culture trivia category."
Mathieu Nouzareth added: "Drake Star's extensive knowledge and deal experience in the gaming, music and mobile apps space were essential in leading a highly competitive process and making this deal happen."
Michael Metzger, Partner at Drake Star's Los Angeles office, commented: "It was a pleasure working with FreshPlanet and facilitating a highly synergetic transaction with Gameloft, a global leader in mobile gaming. As the category leader in the music trivia segment, FreshPlanet attracted strong interest from several strategic buyers."
Drake Star Partners' team: Michael Metzger, Mohit Pareek, Nick Meyers
Legal advisor to seller: Cooley LLP
About FreshPlanet
FreshPlanet is a New York City based developer and publisher of mobile games around Pop Culture and the unmatched category leader in music trivia. Its highly popular and award winning SongPop games have been downloaded over 100 million times.
For more information, please visit https://www.freshplanet.com/
About GameLoft
Leader in the development and publishing of mobile games, Gameloft® has established itself as one of the top innovators in its field since 2000. Gameloft creates games for all digital platforms, two of which are featured in the "Top 10 Games by All-Time Worldwide Downloads" from App Annie. Gameloft operates its own established franchises such as Asphalt®, Order & Chaos, Modern Combat and Dungeon Hunter and also partners with major rights holders including Universal, Illumination Entertainment, Disney®, Marvel®, Hasbro®, Fox Digital Entertainment, Mattel® and Ferrari®. Gameloft distributes its games in over 100 countries and employs 4,600 people worldwide. Every month, 114 million unique users can be reached by advertisers in Gameloft games with Gameloft Advertising Solutions, a leading B2B offering dedicated to brands and agencies. Gameloft is a Vivendi company.
For more information, please visit http://www.gameloft.com
Inquiries
For further inquiries, please contact:
Michael Metzger
Partner | Drake Star Partners
michael.metzger@drakestar.com
About Drake Star Partners
Drake Star Partners is a global investment banking firm serving the technology, media and communications sectors (TMC) with offices in New York, London, Paris, Munich, San Francisco, Los Angeles, Berlin, Geneva, Singapore* and Dubai*. The firm focuses on M&A and corporate finance for its clients worldwide. Drake Star Partners completed over 400 transactions since 2004, 70% of which are cross-border.
Drake Star Partners is the marketing name for the global investment bank Drake Star Partners Limited and its subsidiaries and affiliates. In the USA, all securities are transacted through Drake Star Securities LLC. In the USA, Drake Star Securities LLC is regulated by FINRA and is a member of SIPC. Drake Star UK Limited (FRN 942020) is an appointed representative of Kession Capital Ltd (FRN582160) which is authorised and regulated by the Financial Conduct Authority. © 2016 Drake Star Partners Limited.
Inquiries
For further inquiries, please contact: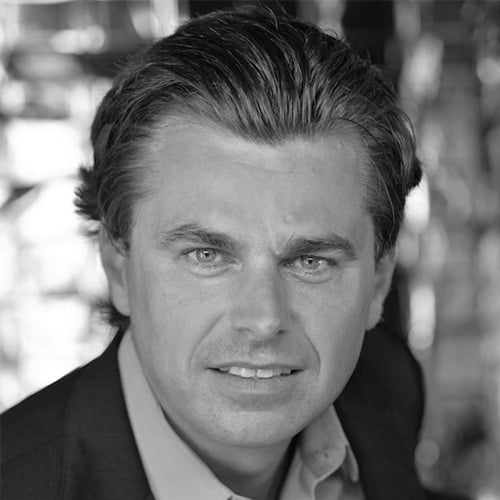 Full
Biography