LONDON | NEW YORK | April 23, 2020 – Idio, a B2B marketing platform, announced that that it has been acquired by Episerver, a portfolio company of Insight Partners. The acquisition will help grow deployment and success teams and accelerate product innovation to help marketers achieve greater value. Drake Star Partners acted as the financial advisor to Idio.
Adam Berger, Managing Director at Insight Partners, said "Idio's unique content analytics technology has been a strategic acquisition for Episerver and we at Insight Partners recognize and appreciate Drake Star for their global reach in technology and continuing to introduce us to great entrepreneurs and opportunities like Ed, Andrew and the Idio team."
About Idio
Idio makes 1:1 marketing possible for global B2B enterprises. Idio's platform uses Content Intelligence to predict the interests of every individual and automatically deliver relevant 1:1 experiences across digital channels. Global leaders, including Fitch Ratings, PureStorage, and TATA, trust Idio's AI to maximize buyer engagement and pipeline, whilst handling marketing complexity. Idio is based in London and New York and is backed by leading SaaS investors, including Notion Capital. The company has been named by Forrester Research as a "Breakout Vendor" and a "Cool Vendor" by Gartner in 2019.

About Episerver
Episerver is a digital experience platform, which includes content management, commerce, personalization, and analytics. For five consecutive years, Episerver, has been named a leader in Gartner's Magic Quadrant for Web Content Management, and its vision is "a world where digital experiences mirror the empathy and convenience of face-to-face interaction." Episerver was acquired by Insight Partners in September 2018.
About Insight Partners
Insight Partners is a leading global venture capital and private equity firm investing in high-growth technology and software companies.
About Drake Star Partners
Drake Star Partners is a global investment banking firm serving the technology, media and communications sectors (TMC) with offices in New York, London, Paris, Munich, San Francisco, Los Angeles, Berlin, Geneva, Singapore* and Dubai*. The firm focuses on M&A and corporate finance for its clients worldwide. Drake Star Partners completed over 400 transactions since 2004, 70% of which are cross-border.
Drake Star Partners is the marketing name for the global investment bank Drake Star Partners Limited and its subsidiaries and affiliates. In the USA, all securities are transacted through Drake Star Securities LLC. In the USA, Drake Star Securities LLC is regulated by FINRA and is a member of SIPC. Drake Star UK Limited (FRN 942020) is an appointed representative of Kession Capital Ltd (FRN582160) which is authorised and regulated by the Financial Conduct Authority. © 2016 Drake Star Partners Limited.
Inquiries
For further inquiries, please contact: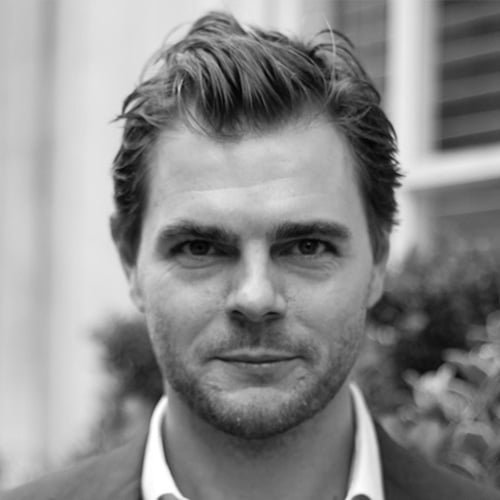 Full
Biography
Kasper Kruse Petersen
Partner
London