PARIS | June 30, 2020 – FuturMaster SAS ("FuturMaster"), a leader in Supply Chain Planning and Trade Promotions Management software, has announced the completion of its growth equity capital raise from Cathay Capital. Drake Star Partners acted as the exclusive financial advisor to FuturMaster and its shareholder on this transaction. Despite challenging market conditions due to COVID-19, Drake Star Partners successfully leveraged its global investor network and its Software-as-a-Service sector expertise to find the best partner for FuturMaster to achieve its growth ambitions.
Founded in 1994 in Paris, FuturMaster specializes in software solutions for end-to-end supply chain planning with offices in France, UK, China and Singapore, as well as distribution partners in Germany, Australia and Brazil. Its solutions enable companies to achieve service excellence and increase revenue by improving sales forecasts and decrease costs by optimizing supply chain processes. The implementation of FuturMaster solutions generate immediate value for its clients through increased top line, reduced capex and working capital and improved operational margins. The company has been recognized by the Gartner as one of the top players of its Magic Quadrant for Sales & Operations Planning and Supply Chain Planning System of Records. It provides its solutions to more than 600 customers including Heineken, L'Oréal, Lactalis, Mars Royal Canin, Nestlé Yinlu or Sanofi.
This minority growth equity funding will allow FuturMaster to accelerate its transition towards SaaS and support the development of its international presence, particularly in China where it will benefit from the network and insights of its new Franco-Chinese partner Cathay Capital.
Bo Zhou, Founder & CEO of FuturMaster commented: "We are glad to have Cathay Capital as a new partner providing unique sectorial and geographical knowledge to FuturMaster. This transaction brings means to spur our growth. We are extremely pleased with the indefectible support brought by the Drake Star Partners team: assistance during the entire process, long-term vision on the challenges of FuturMaster's transformation, high technicality and unstinting commitment."
Christophe Morvan, Managing Partner at Drake Star Partners, added: "It is a great satisfaction for Drake Star Partners to have assisted Bo and his team on this primary transaction. Convinced from the outset of Futurmaster's strong value proposition, we believe that Cathay Capital is the right partner for the company to fulfill its business plan. Agility and responsiveness have been key success factors to execute due diligence and close the transaction during the recent quarantine period."
Drake Star Partners team: Christophe Morvan, Albert-Louis Bilger
Inquiries
For further inquiries, please contact:
Christophe Morvan
Managing Partner | Drake Star Partners
christophe.morvan@drakestar.com, +33170087610
About Futurmaster SAS
Providing artificial intelligence (AI) augmented supply chain solutions, FuturMaster helps clients achieve service excellence, growth in revenue and profit. More than 600 customers, representing over 10,000 users across 90 countries, trust FuturMaster to optimise their end-to-end supply chain (demand, supply and S&OP) and improve their business performance. With over 25 years of expertise, FuturMaster solutions have been deployed at global leaders in multiple industries, including Sanofi, Lactalis, Heineken and L'Oréal. Founded in 1994, FuturMaster has offices in France, the UK, Singapore, China and distributors in Germany, Australia and Brazil.
www.futurmaster.com
About Cathay Capital
Cathay Capital Group is a global investment platform specialized in cross-border development with a focus on Northern America, Asia, Europe and Africa. The group identifies investment opportunities with the potential to impact the world and accompanies portfolio companies in their international expansion through its ecosystem of partners and the local expertise of its close to 100 employees based in Paris, Shanghai, Beijing, New York, San Francisco, Munich, Tel Aviv and Singapore. Founded in 2007, the Group has completed over 140 buyouts, growth and venture capital investments and manages €3.5 billion in assets, distributed in a range of investment strategies and vehicles.
www.cathay.fr
About Drake Star Partners
Drake Star Partners is a global investment banking firm serving the technology, media and communications sectors (TMC) with offices in New York, London, Paris, Munich, San Francisco, Los Angeles, Berlin, Geneva, Singapore* and Dubai*. The firm focuses on M&A and corporate finance for its clients worldwide. Drake Star Partners completed over 400 transactions since 2004, 70% of which are cross-border.
Drake Star Partners is the marketing name for the global investment bank Drake Star Partners Limited and its subsidiaries and affiliates. In the USA, all securities are transacted through Drake Star Securities LLC. In the USA, Drake Star Securities LLC is regulated by FINRA and is a member of SIPC. Drake Star UK Limited (FRN 942020) is an appointed representative of Kession Capital Ltd (FRN582160) which is authorised and regulated by the Financial Conduct Authority. © 2016 Drake Star Partners Limited.
Inquiries
For further inquiries, please contact: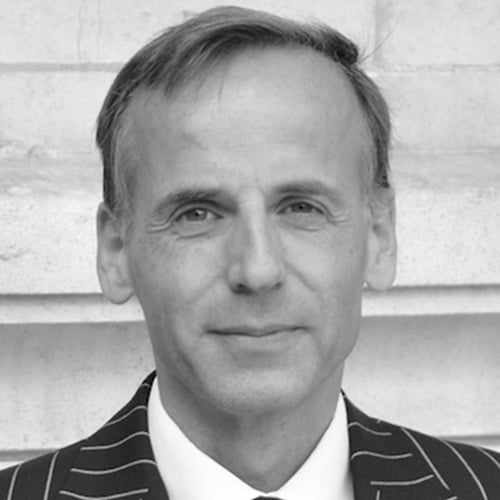 Full
Biography
Christophe Morvan
Managing Partner
FinTech
Software/SaaS
Digital Services
Paris