PARIS | October 14th, 2021 – Bloom, an AI-powered social media analytics platform, has announced the completion of its growth equity capital raise from Dassault Systèmes alongside existing shareholders, Swisscom, Habert Dassault Finance, and private angel investors. Bpifrance completes the round with new financing facilities. Drake Star Partners acted as the exclusive financial advisor to Bloom on this transaction.
Capitalizing on its state-of-the-art proprietary technology, Bloom has developed a leading-edge solution providing key information on online communities' and individuals' interactions, engagement, and emotions through deep social networks analysis. Bloom provides a unique graphic platform supported by an AI-specialized team of consultants and accessible directly by its clients through its PaaS offering.
Bloom's diversified customer portfolio comprises large international companies from the media, retail, luxury, and transport industries as well as key public and defense institutions.
"This growth equity transaction is a major step in Bloom's development plan and will allow the company to further its R&D investments, grow its sales team and expand internationally. Beyond the financing of our growth, this deal is the start of a very promising operational partnership with Dassault Systèmes" commented Bruno Breton, CEO and Co-Founder of Bloom. "We are extremely pleased with the support brought by Christophe Morvan and the Drake Star team: assistance and guidance during the entire process, structuring of our long-term vision, understanding of Bloom's next challenges".
Christophe Morvan, Managing Partner at Drake Star Partners, added "We are glad to have assisted Bloom and its management during this transaction. It shows Drake Star Partners' proximity with leading corporate investors and capacity to structure a transaction combining debt and equity with multiple parties".
This fundraising represents yet another successful operation of Drake Star Partners with a Deep-tech company, building further its references in the Software vertical.
Drake Star Partners' team: Christophe Morvan, Grégoire Bizouerne
Inquiries
For further inquiries, please contact:
Christophe Morvan
Managing Partner, Drake Star Partners
christophe.morvan@drakestar.com, +33 1 70 08 76 10
About Bloom
Based in Paris, Bloom is an IA-powered social media analytics platform providing data science insights through its graphic analysis technology capabilities. The company is directly plugged to major social networks and has the capacity to harvest, process, and analyze millions of data per project across a large spectrum of languages. Founded in 2016, Bloom offers leading-edge interpretations to understand communities and individuals' motivations, engagement, and emotions through an in-house developed power index.
For more information, please visit https://bloomsocialanalytics.com
About Dassault Systèmes
Dassault Systèmes, the 3DEXPERIENCE Company, is a catalyst for human progress. We provide businesses and people with collaborative virtual environments to imagine sustainable innovations. By creating 'virtual twin experiences' of the real world with our 3DEXPERIENCE platform and applications, our customers push the boundaries of innovation, learning, and production.
Dassault Systèmes' 20,000 employees are bringing value to more than 290,000 customers of all sizes, in all industries, in more than 140 countries.
For more information, please visit www.3ds.com
About Drake Star Partners
Drake Star is an award-winning global tech investment bank that has completed over 400 transactions since 2013. Drake Star team of over 100 senior professionals across offices in New York, London, Paris, Munich, San Francisco, Los Angeles, Berlin, Geneva, Dubai*, and Singapore* focuses on mergers & acquisitions and corporate finance services worldwide in Consumer & Retail Technology, Digital Media, FinTech, Mobility & Sustainability, Software/SaaS, Digital Services, and Industrial Tech sectors.
Drake Star Partners is the marketing name for the global investment bank Drake Star Partners Limited and its subsidiaries and affiliates. In the USA, all securities are transacted through Drake Star Securities LLC. In the USA, Drake Star Securities LLC is regulated by FINRA and is a member of SIPC. Drake Star UK Limited (FRN 942020) is an appointed representative of Kession Capital Ltd (FRN582160) which is authorized and regulated by the Financial Conduct Authority. © 2016 Drake Star Partners Limited.
Inquiries
For further inquiries, please contact: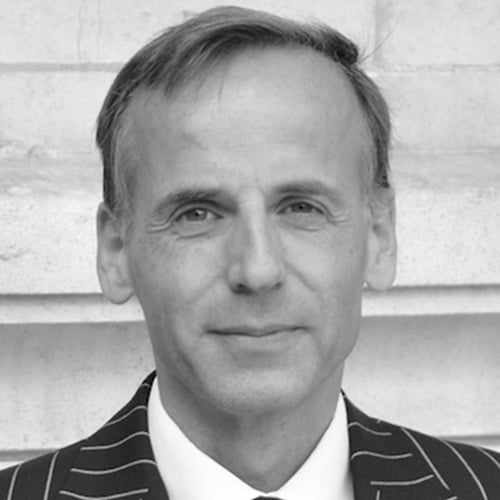 Full
Biography
Christophe Morvan
Managing Partner
FinTech
Software/SaaS
Digital Services
Paris