LOS ANGELES | April 12, 2021 – Creative Solutions, a division of The Vitec Group plc (LSE: VTC), announced today that it has acquired Lightstream to expand into gaming and strengthen its cloud offering. Lightstream is a Chicago-based tech company that builds a cloud-native live video platform, broadcast software, and creator tools with specialization in the video game live streaming industry.
Drake Star Partners acted as the exclusive financial advisor to Lightstream and its shareholders.
The acquisition marks the first gaming venture for Creative Solutions and enhances Creative Solutions' premium live streaming technology for the global content creator community. It complements Creative Solutions' overarching strategy to develop innovative video technology for content creators alongside its Teradek, SmallHD and Wooden Camera brands.
Live streaming across all industries has grown exponentially during the pandemic, no less in gaming. This acquisition allows Creative Solutions to bring its broadcast-quality hardware, mobile apps, and cloud technology to the gaming market on a global scale, and opens up new creative possibilities for storytellers.
For the past 13 years, Creative Solutions has mobilized content creators with hardware and software products spanning the broadcast, live production, and cinema markets. Integrating Lightstream's creative suite and patented cloud production architecture with Teradek's IP video technology and the full suite of Creative Solutions production tools raises the potential for live video content creation in every segment.
"We want to get rid of the technical barriers making live streaming hard," explains Nicol Verheem, Founder & Chief Executive Officer of Creative Solutions. "Merging Teradek's video encoding and cloud distribution capabilities with the Lightstream Cloud platform will immediately simplify and improve the overall quality and delivery of live content everywhere."
"It's about empowering the next generation of storytellers," Verheem details. "To give them the tools to tell better stories live, in real-time, without sacrificing quality."
"The powerful combination of our unique cloud-native products and Teradek's market leading hardware, apps and cloud technology unlocks truly limitless creative potential," said Stu Grubbs, CEO & Co-Founder of Lightstream. "We couldn't be more excited to join such respected brands and a talented group of people just as driven by the power of storytelling."
Stu Grubbs added: "Drake Star's extensive gaming and digital media experience and M&A execution expertise played a valuable and critical role in reaching an outstanding outcome for Lightstream. We are grateful for the committed and tireless effort of the Drake Star team."
Michael Metzger, Partner at Drake Star, commented: "Stu and team have built one of the leading cloud-native video production platforms in the live streaming market and generated strong interest from top industry players during the process. We feel privileged to be a part of this highly strategic acquisition that enhances Creative Solutions' ability to provide the global content creator community with premium live streaming technology."
Drake Star Partners' Team: Michael Metzger, Mohit Pareek
Inquiries:

For further inquiries, please contact:
About Lightstream
Lightstream builds cloud-native live streaming technology to empower more storytellers and grow the communities in which they tell them. Coming out of the Techstars accelerator program in 2015, Lightstream was the first to deploy browser-based broadcast software. Lightstream continues to innovate, offering a full creative suite to support the entire creator journey. Lightstream Studio and Rainmaker.gg give creators the tools to easily create unique content, understand and grow their audience, and engage their community. This pioneering cloud video architecture is also available to developers as Lightstream Cloud – powering a growing number of live streaming platforms and products.
For more information, visit www.golightstream.com
About Creative Solutions
Headquartered in Southern California, Vitec Group's Creative Solutions Division designs and manufactures premium products for broadcasters, film and video production companies, independent content creators and enterprise businesses. Comprising the brands Teradek, SmallHD, and Wooden Camera, Creative Solutions products are used around the world for sports, news, live events, film and television production and online streaming. Creative Solutions has manufacturing and R&D centers in the US, UK, Israel and continental Europe.
For more information, visit: www.creativesolutions.io
About Teradek
Teradek designs and manufactures high-performance video solutions for broadcast, cinema, and general imaging applications. From wireless monitoring, color correction, and lens control, to live streaming, SaaS solutions, and IP video distribution, Teradek technology is used around the world by professionals and amateurs alike to capture and share compelling content.
For more information, please visit: www.teradek.com
About The Vitec Group plc
Vitec is a leading global provider of premium branded hardware products and software solutions to the growing content creation market. Vitec's customers include broadcasters, film studios, production and rental companies, photographers, independent content creators and enterprises. Its product portfolio includes camera supports, video transmission systems and monitors, live streaming solutions, smartphone accessories, robotic camera systems, prompters, LED lighting, mobile power, bags and motion control, audio capture and noise reduction equipment.
Vitec employ around 1,600 people across the world in 11 different countries and are organized in three Divisions: Imaging Solutions, Production Solutions and Creative Solutions.
The Vitec Group plc is listed on the London Stock Exchange.
LEI number: 2138007H5DQ4X8YOCF14
For more information, please visit: www.vitecgroup.com
About Drake Star Partners
Drake Star Partners is a global investment banking firm serving the technology, media and communications sectors (TMC) with offices in New York, London, Paris, Munich, San Francisco, Los Angeles, Berlin, Geneva, Singapore* and Dubai*. The firm focuses on M&A and corporate finance for its clients worldwide. Drake Star Partners completed over 400 transactions since 2004, 70% of which are cross-border.
Drake Star Partners is the marketing name for the global investment bank Drake Star Partners Limited and its subsidiaries and affiliates. In the USA, all securities are transacted through Drake Star Securities LLC. In the USA, Drake Star Securities LLC is regulated by FINRA and is a member of SIPC. Drake Star UK Limited (FRN 942020) is an appointed representative of Kession Capital Ltd (FRN582160) which is authorised and regulated by the Financial Conduct Authority. © 2016 Drake Star Partners Limited.
Inquiries
For further inquiries, please contact: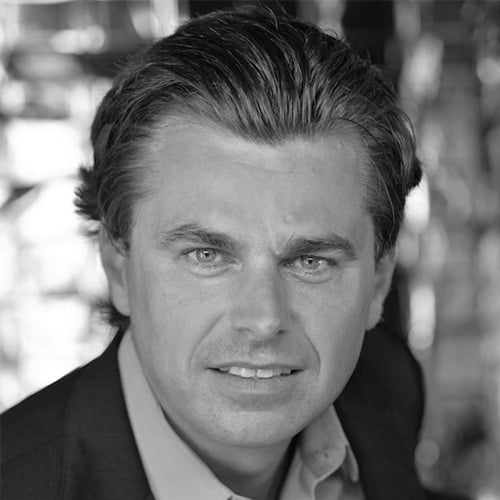 Full
Biography