NEW YORK | March 11, 2021 – Equifax® (NYSE: EFX) announced today that it has closed the acquisition of HIREtech, a technology-focused human capital management (HCM) and employer tax incentive firm. With this acquisition, Equifax expands the Workforce Solutions' portfolio with the HIREtech suite of products, accelerating offerings for both employer and verification services. As digital efficiency continues to accelerate in the human resources (HR) space, acquiring HIREtech advances the Equifax commitment to help support the HR and Payroll industry with more automated and better data-driven services that help simplify complex, manual HR tasks.
"We are energized by the opportunities we can offer by adding the HIREtech capabilities to our differentiated Workforce Solutions' Work Number income and employment verification and HR services," said Mark W. Begor, Chief Executive Officer, Equifax. "Our cloud native footprint has enhanced our ability to integrate new alliances and acquisitions and drive synergies more quickly – as we believe only Equifax can. We are reinvesting our strong 2020 financial performance to help continue the expansion of our unique data assets and capabilities, making bolt-on M&A central to our future growth strategy."
HIREtech offers a robust technology platform that offers businesses access to data and intelligence that helps guide important financial and hiring decisions. Bridging the gap between human resources, tax, and finance, the HIREtech capabilities will help expedite innovation within the Workforce Solutions business unit at Equifax.
"This acquisition further reinforces the value that Equifax Workforce Solutions delivers as a provider of innovative, data-driven HR services, which has become critical as workforces shift to meet the evolving needs of employees and new work environments," said Joe Muchnick, SVP at Equifax Workforce Solutions. "Together we can accelerate our ability to help provide employers with new innovations and actionable insights that better support their workforce."
HIREtech, an Equifax company, is now part of the Workforce Solutions business unit at Equifax. The HIREtech leadership team have assumed roles with Equifax as part of the new Houston, Texas-based division of Equifax Workforce Solutions.
"It is an exciting time to be in the HR technology field," said HIREtech CEO Brian Cameron. "Joining Equifax means we will be collaborating with sophisticated analytics teams and new cloud-based tools to help employers access the nearly real-time data and insights that help support critical financial and hiring decisions."
"It has been an honor to work with Jim Holzer and the Drake Star team throughout this process," said HIREtech Managing Partner Karim Solanji, J.D. "To say that they know the space, the players and have the expertise would be a gross understatement. Not only did they work harder and more intensely than I could have imagined, but they guided and advised us every step of the way. Their dedication and partnership became increasingly apparent to us over time as this was no "one time project." Quite the contrary, they advised and guided HIREtech and its leadership team for over a number of years before delivering a spectacular exit with interest and offers coming in from some of the most premier strategic and financial players. There is little doubt that this simply could not have been done without them and we are ever grateful. So, congratulations to Jim Holzer and the incredibly talented team at Drake Star. This success is as much yours as it is ours."
Rudy Karsan, Managing Partner at Karlani Capital and Founder and ex-CEO of Kenexa, an HRTech SaaS company, added: "As an investor in and builder of fast-growing technology-enabled companies, Karlani Capital found Drake Star Partners to be a perfect advisor for HIREtech. Jim Holzer and his team leveraged first-hand knowledge of the bidding behavior of the key buyers, ensured that the company was well prepared, and ran a disciplined, competitive process that resulted in an optimal outcome for management and the shareholders."
"HIREtech has executed on a unique strategy driven by a technology centric product offering that adds tremendous value to their clients," said Jim Holzer, Managing Partner at Drake Star Partners. "The HIREtech partners and their very talented team have built an amazing and highly collaborative culture. We're very excited to watch what the team can do together along with their new colleagues at Equifax."
Drake Star Partners team: Jim Holzer, Lyle Finkler, and Ben Bornstein
Inquiries
For further inquiries, please contact:
Jim Holzer
Lyle Finkler
About HIREtech
HIREtech is a technology-focused human capital management solution and tax incentive firm that provides software and services to help companies save time, save money, and reduce risk.
HIREtech's exclusive technology platform enables businesses to access the real-time data and intelligence to make important financial and hiring decisions. Services include I-9/E-Verify (simplifi-9), Employment & Wage Verification (WAGEverify), Tax Credits (hireCREDITS), and Unemployment Claims Management (proCLAIMS).
For more information, please visit www.hiretech.com
About Equifax Inc.
Equifax (NYSE: EFX), believes knowledge drives progress. As a global data, analytics, and technology company, Equifax plays an essential role in the global economy by helping financial institutions, companies, employees, and government agencies make critical decisions with greater confidence. The Company's unique blend of differentiated data, analytics, and cloud technology drives insights to power decisions to move people forward. Headquartered in Atlanta and supported by more than 11,000 employees worldwide, Equifax operates or has investments in 25 countries in North America, Central and South America, Europe, and the Asia Pacific region.
For more information, please visit www.equifax.com
About Drake Star Partners
Drake Star Partners is a global investment banking firm serving the technology, media and communications sectors (TMC) with offices in New York, London, Paris, Munich, San Francisco, Los Angeles, Berlin, Geneva, Singapore* and Dubai*. The firm focuses on M&A and corporate finance for its clients worldwide. Drake Star Partners completed over 400 transactions since 2004, 70% of which are cross-border.
Drake Star Partners is the marketing name for the global investment bank Drake Star Partners Limited and its subsidiaries and affiliates. In the USA, all securities are transacted through Drake Star Securities LLC. In the USA, Drake Star Securities LLC is regulated by FINRA and is a member of SIPC. Drake Star UK Limited (FRN 942020) is an appointed representative of Kession Capital Ltd (FRN582160) which is authorised and regulated by the Financial Conduct Authority. © 2016 Drake Star Partners Limited.
Inquiries
For further inquiries, please contact: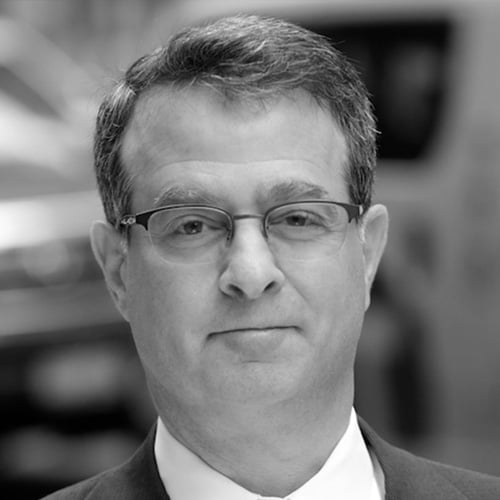 Full
Biography
Jim Holzer
Managing Partner
Software/SaaS
Digital Services
New York