LOS ANGELES | March 3, 2021 – Zynga Inc. (Nasdaq: ZNGA), a global leader in interactive entertainment, today announced that it has acquired Echtra Games, a cross-platform game studio composed of a development team whose core members have previously shaped the world of action role-playing games through their work on genre-defining titles including Diablo, Diablo II, the Torchlight franchise and more.
Drake Star Partners acted as the exclusive financial advisor to Echtra Games Inc. and its shareholders.
The Echtra Games team strengthens Zynga's cross-platform play future by adding talented developers with extensive cross-platform play experience as well as proprietary cross-platform development tools and technologies that have been built on top of the Unreal Engine. Specifically, the Echtra Games team will be developing a new, yet to be announced RPG for cross-platform play in partnership with Zynga's NaturalMotion studio.
"Max and his team at Echtra Games are responsible for some of the most legendary game properties ever created and they are experts in the action RPG genre and cross-platform development, so I'm excited to welcome them into the Zynga family," said Frank Gibeau, Chief Executive Officer of Zynga. "This acquisition will be instrumental in growing our iconic licenses and brands from mobile to PCs and consoles, while helping to further expand Zynga's total addressable market."
"Echtra Games is delighted to be joining the Zynga family," said Max Schaefer, Chief Executive Officer of Echtra Games. "We share Zynga's vision that cross-platform play is an essential part of the future of RPGs and interactive entertainment and are eager to apply our vast experience and talents to this effort."
Max Schaefer added: "Drake Star has done amazing work running a highly competitive process and providing an outstanding outcome for Echtra Games. Drake Star's deep understanding of the gaming industry, long-standing relationships with the top buyers, M&A execution expertise and negotiation skills were fundamental to the success of this deal."
Michael Metzger, Partner at Drake Star, commented: "It was a true pleasure working with Echtra Games, and the team of game industry legends who created genre-defining franchises such as Diablo and Torchlight. We are proud to have facilitated a landmark transaction in the gaming industry. This highly strategic acquisition accelerates Zynga's goal of developing cross-platform games across mobile, PC and console."
Drake Star Partners' Team: Michael Metzger, Mohit Pareek
Inquiries:
For further inquiries, please contact
Partner | Drake Star Partners
About Echtra Games Inc.
Echtra Games is a San Francisco-based game studio comprised of seasoned developers who helped shape the world of action role-playing games. The team was founded in early 2016 by Max Schaefer, co-creator of genre-defining game franchises like Torchlight and Diablo. A longstanding dream to revive the world of Torchlight inspired him to reunite some of the industry's best developers and create the studio's very first project, Torchlight III.
For more information, please visit www.echtragames.com
About Zynga Inc.
Zynga is a global leader in interactive entertainment with a mission to connect the world through games. To date, more than one billion people have played Zynga's franchises including CSR Racing™, Empires & Puzzles™, Merge Dragons!™, Merge Magic!™, Toon Blast™, Toy Blast™, Words With Friends™ and Zynga Poker™. Zynga's games are available in more than 150 countries and are playable across social platforms and mobile devices worldwide. Founded in 2007, the company is headquartered in San Francisco with locations in the U.S., Canada, U.K., Ireland, India, Turkey and Finland.
For more information, please visit www.zynga.com
About Drake Star Partners
Drake Star Partners is a global investment banking firm serving the technology, media and communications sectors (TMC) with offices in New York, London, Paris, Munich, San Francisco, Los Angeles, Berlin, Geneva, Singapore* and Dubai*. The firm focuses on M&A and corporate finance for its clients worldwide. Drake Star Partners completed over 400 transactions since 2004, 70% of which are cross-border.
Drake Star Partners is the marketing name for the global investment bank Drake Star Partners Limited and its subsidiaries and affiliates. In the USA, all securities are transacted through Drake Star Securities LLC. In the USA, Drake Star Securities LLC is regulated by FINRA and is a member of SIPC. Drake Star UK Limited (FRN 942020) is an appointed representative of Kession Capital Ltd (FRN582160) which is authorised and regulated by the Financial Conduct Authority. © 2016 Drake Star Partners Limited.
Inquiries
For further inquiries, please contact: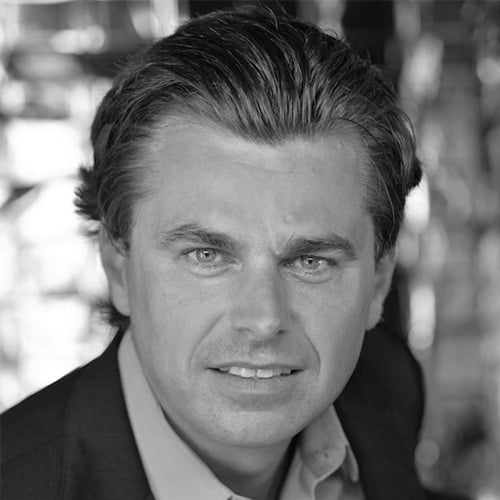 Full
Biography