NEW YORK | March 11, 2020 - Drake Star Partners acted as the exclusive financial advisor in the sale of IntelliCorp Records, Inc., a Verisk (Nasdaq:VRSK) business, to Cisive, a global provider of compliance-driven human capital management and risk management solutions. IntelliCorp is a fully compliant, comprehensive background screening services provider to small and mid-market enterprises and nonprofit organizations.
"The acquisition of IntelliCorp represented a great opportunity for Cisive to expand its expertise to the small and mid-market segment that IntelliCorp has done a great job of catering to," explained Jim Owens, Cisive's president and CEO.
"IntelliCorp gained the perfect partner in Cisive, which has provided a world-class service and impeccable track record for accuracy and service," stated Todd Carpenter, IntelliCorp president. "By joining the Cisive brand, IntelliCorp will not only be able to expand our service offerings but provide a wider global focus on offering better resources, technology, and profound expertise."
Through the combined strengths of both organizations, Cisive is poised to continue to strengthen the market and offer a world-class background screening solution for companies of all sizes, across all verticals.
Drake Star Partners Team: Jim Holzer, Lyle Finkler, Patrick Martin
Inquiries:
For further inquiries, please contact Jim Holzer, Managing Partner:
Jim.Holzer@drakestar.com; +1 212 508 7103
About Verisk
Verisk (Nasdaq:VRSK) is a leading data analytics provider serving customers in insurance, energy and specialized markets, and financial services. Using advanced technologies to collect and analyze billions of records, Verisk draws on unique data assets and deep domain expertise to provide first-to-market innovations that are integrated into customer workflows. Verisk offers predictive analytics and decision support solutions to customers in rating, underwriting, claims, catastrophe and weather risk, global risk analytics, natural resources intelligence, economic forecasting, and many other fields. Around the world, Verisk helps customers protect people, property, and financial assets.
Headquartered in Jersey City, N.J., Verisk operates in 30 countries and is a member of Standard & Poor's S&P 500® Index. In 2018, Forbes magazine named Verisk to its World's Best Employers list.
For more information, please visit www.verisk.com.
About IntelliCorp
Intellicorp Records, Inc., is a provider of comprehensive background checks and employment screening solutions for businesses and nonprofit organizations. IntelliCorp is accredited through the Professional Background Screening Association (PBSA) and an 11-time award winner of the HRO Baker's Dozen in recognizing excellence in the background screening industry. Clients benefit from industry-leading data, easy-to-use services, personalized customer service, and training and compliance education. IntelliCorp's customer-driven solutions and flexible system architecture allow for simple integration into multiple platforms. A robust operational framework and infrastructure of guiding principles and industry best practices demonstrate IntelliCorp's steadfast commitment to compliance with federal and state requirements pertaining to background screening.
For more information, please visit www.intellicorp.net
About Cisive
Cisive is a global leader in compliance-driven human capital and risk management solutions, providing onboarding and pre-employment background screening solutions to address the complex challenges and needs of large enterprises with dedicated, in-country account management teams committed to customer satisfaction. Cisive is accredited by the Professional Background Screening Association (PBSA) and was named for the third consecutive year by HRO Today to the 2019 Baker's Dozen Customer Satisfaction rankings of Top Pre-Employment Screening Providers, in addition to being named Company of the Year by CIOReview. The company and its brands serve clients in financial services, transportation, telecom/media, healthcare, utilities, and the home services end-markets, among others. For additional information, please visit www.cisive.com.
About Drake Star Partners
Drake Star Partners is a global investment banking firm serving the technology, media and communications sectors (TMC) with offices in New York, London, Paris, Munich, San Francisco, Los Angeles, Berlin, Geneva, Singapore* and Dubai*. The firm focuses on M&A and corporate finance for its clients worldwide. Drake Star Partners completed over 400 transactions since 2004, 70% of which are cross-border.
Drake Star Partners is the marketing name for the global investment bank Drake Star Partners Limited and its subsidiaries and affiliates. In the USA, all securities are transacted through Drake Star Securities LLC. In the USA, Drake Star Securities LLC is regulated by FINRA and is a member of SIPC. Drake Star UK Limited (FRN 942020) is an appointed representative of Kession Capital Ltd (FRN582160) which is authorised and regulated by the Financial Conduct Authority. © 2016 Drake Star Partners Limited.
Inquiries
For further inquiries, please contact: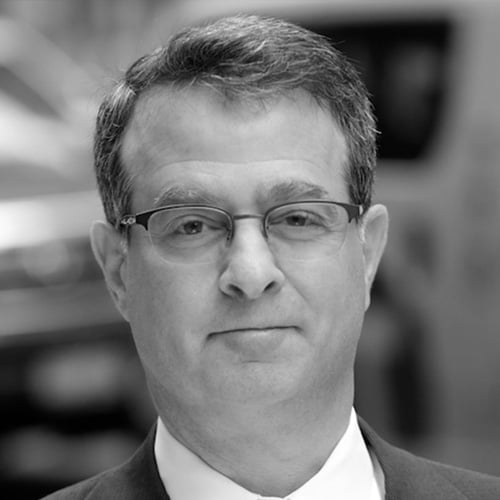 Full
Biography
Jim Holzer
Managing Partner
Software/SaaS
Digital Services
New York