MUNICH | November 23, 2021 – Snapview GmbH ("Snapview"), a leading German customer communication SaaS platform for the financial sector, today announced the sale to BSI AG ("BSI"), a global customer engagement software provider backed by leading Swiss private equity investor Capvis AG. Drake Star Partners acted as exclusive financial advisor to Snapview and its shareholders on this transaction.
Snapview, which was founded in 2004 by Mark Zondler and Erik Boos, offers a highly scalable customer engagement platform primarily for banks and insurance companies. The software solution stands out from its competitors by being one of the most comprehensive and fully regulatory compliant solutions for face-to-face customer consultation and virtual contract conclusion. The company serves a renowned customer base, including ING, Swiss Life, BNP Paribas, and Debeka, among others.
Erik Boos, Co-Founder of Snapview, said: "Snapview serves a broad and renowned customer base with innovative solutions for complex sales processes. However, BSI's size and experience open up entirely new opportunities for our combined expertise in customer engagement. Together, we can now cover the entire process from customer acquisition through the quotation process to digital deal closure and far beyond."
Markus Brunold, CEO of BSI, said: "For BSI, the acquisition not only enables a significant product expansion for our existing focus sectors of insurance, banking, and retail. Together, we will further expand our position in the DACH market and close the gap between customer communication and sales. This allows us to offer a seamlessly integrated digital marketing and customer acquisition solution."
Through the acquisition, BSI can expand its offering in the field of customer engagement with Snapview's innovative communication platform. The Snapview founders will re-invest in BSI and remain in a management position.
Mark Zondler, Managing Director and Co-Founder of Snapview, added: "I would like to thank especially the Drake Star team for their high-quality support on this transaction. We benefitted strongly from Drake Star's excellent sector knowledge, global network, and strong execution skills, which enabled us to achieve an outstanding result for us founders, shareholders, and our employees."
Ralf Philipp Hofmann, Managing Partner and Co-Founder of Drake Star commented: "It was great to advise Snapview and its shareholders on this highly strategic transaction. Snapview provides its renowned customers with face-to-face customer communication software enabling them to consult and sell fully digital. We are very happy that the team has found the perfect partner sharing their vision and adding tremendous experience in the customer engagement space."
André Perwas, Partner at Capvis AG, added: "We are very excited about the acquisition of Snapview. The company is a rapidly growing SaaS provider with an outstanding positioning in an attractive growth market. We are very confident that their innovative product offering will support the strong market position of BSI."
Drake Star Team: Ralf Philipp Hofmann, Pablo Lundershausen, Raphael Ochs
Inquiries
For further inquiries, please contact:
About Snapview
Snapview GmbH is a leading provider of customer engagement software and is headquartered in Munich, Germany. The company primarily serves a renowned customer base within the financial services sector in Europe. Its customers base includes Swiss Life, Debeka, ING, BNP Paribas, among others. The company was founded in 2004.
For more information, please visit www.snapview.de
About BSI (with Snapview)
For over 20 years, BSI has been supporting market-leading companies in digitalization with consistent customer focus by supplying scalable and innovative software solutions as well as support to customers for implementation and use of the software. In addition to the CRM and marketing automation platforms, BSI also offers software to support and document clinical trials (Clinical Trial Management Software). All solutions are offered "on-premise" or in the cloud, with complete software and data storage in Swiss or German data centers. BSI has eight locations in Switzerland and Germany and employs approximately 400 people.
For more information, visit www.bsi-software.com
About private equity firm Capvis (a BSI shareholder since 2020)
Capvis, the Swiss investment company, came on board in 2020 to support BSI's corporate development through strategic acquisitions. Capvis focuses on medium-sized companies in the DACH region. Its business is built on many years of experience shaping local and global market leaders in healthcare, industrial technology, and advanced services & software. Since 1990, Capvis has concluded more than 60 transactions with an investment volume of more than €3 billion. It has taken ten companies public and has repeatedly been voted the best investment company in Switzerland by the international trade press.
For more information, visit www.capvis.com
About Drake Star Partners
Drake Star Partners is a global investment banking firm serving the technology, media, and communications sectors (TMC) with offices in New York, London, Paris, Munich, San Francisco, Los Angeles, Berlin, Geneva, Singapore*, and Dubai*. The firm focuses on M&A and corporate finance for its clients worldwide. Drake Star Partners completed over 400 transactions since 2004, 70% of which are cross-border.
Drake Star Partners is the marketing name for the global investment bank Drake Star Partners Limited and its subsidiaries and affiliates. In the USA, all securities are transacted through Drake Star Securities LLC. In the USA, Drake Star Securities LLC is regulated by FINRA and is a member of SIPC. Drake Star UK Limited (FRN 942020) is an appointed representative of Kession Capital Ltd (FRN582160) which is authorized and regulated by the Financial Conduct Authority. © 2016 Drake Star Partners Limited.
*Partner Offices
Inquiries
For further inquiries, please contact: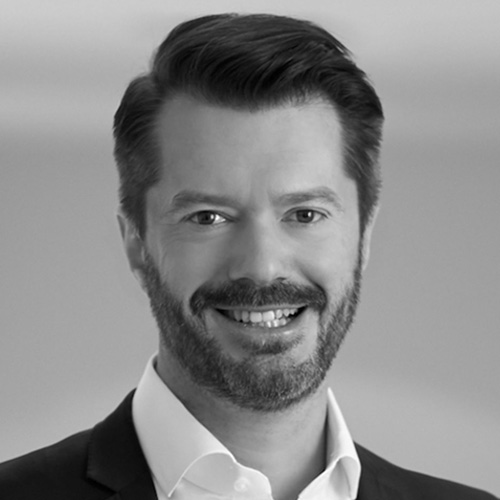 Full
Biography
Ralf Philipp Hofmann
Managing Partner, Member of the Executive Committee
Software/SaaS
Digital Services
Munich