LONDON | ISTANBUL | August 22nd, 2022 - Modanisa, Turkey's e-export champion, with its exports to 130 countries, has added Re-Pie Asset Management to its investors to expand its global service network and strengthen its global leadership. Modanisa Co-Founder and CEO Sami Güzel said, "We have accomplished incredible things in the last 10 years. We have more geographies to reach and a lot of work to do. We are happy to be with Re-Pie Asset Management, who have grown the companies they invested in with the support of the "Re-Pie Touch".
"We made this round to include Re-Pie Asset Management among our distinguished investors including Wamda Capital, Goldman Sachs, and EBRD. Our goal is to increase our turnover to 1 billion USD in a few years."
With the investment it has received, Modanisa will get closer to its customers with the warehouses it will establish in Poland for the European markets and in Egypt for the North African market and will launch its e-wallet service. Modanisa, which will expand into non-textile categories, will strengthen its global leadership position to better serve the needs of its 470 million population.
Mehmet Ali Ergin, Deputy Chairman of the Board of Re-Pie Portfolio, said, "Modanisa is a source of pride for Turkey, as an extraordinary company that combines the corporate governance brought by its current valued investors and the start-up spirit. Spreading Turkish textile and fashion to 130 countries, Modanisa generates 85% of its revenues from exports. With its visionary founders and competent management, it is a company that is exactly what we were looking for. We are happy to provide our investors with access to Modanisa and add another unicorn candidate to our portfolio."
While Modanisa is deepening its presence in Europe, which is its main market, with its Polish warehouse, it will open up to the North African market with the warehouse to be established in Egypt. Modanisa, which will expand its markets with the opening of Saudi Arabia for export in the last quarter will launch the "marketplace" model for Malaysia and Indonesia in 2023.
Drake Star and Awad Capital Ltd. acted as financial advisors to the company.
Ziad Awad, Founder and CEO of Awad Capital said: "We are proud of our association with Modanisa, its management, and its shareholders. The company has built a unique moat as the only global platform offering Muslim women quality and affordable fashion that is in line with their values. With Re-Pie's support, this can be further leveraged into other attractive categories."
Eric Ward, Managing Partner at Drake Star, said: "We are delighted to see Modanisa, a pioneer and global marquee brand in the modest fast fashion e-commerce space, successfully raise another significant round of funding. With Goldman Sachs, EBRD Venture Capital, and Re-Pie, Modanisa has the right shareholder base to successfully deliver on its international expansion plans. This transaction also demonstrates Drake Star's and Awad's successful global partnership in helping Tech companies in fast-growing emerging markets such as Turkey deliver important milestones throughout their company lifecycle."
Inquiries
For further inquiries, please contact:
Eric Ward
Managing Partner | Drake Star
About Modanisa
Since our foundation in 2011, our main focus is to enable women to look and feel self-confident in today's world by bringing fashion and technology together. The ecosystem we built revolves around the same principle in serving the lifestyle needs of modest women. Born in Istanbul, we are now active in 140+ countries, offering content in six languages: Turkish, Arabic, English, French, German, and Bahasa. We provide over 1000 brands and 1 million+ products to our community visiting our platform from five continents. Believing in putting people first, we bring accessibility to the latest fashion, embrace differences, and honor diversity.
For more information, visit www.modanisa.com.
About Re-Pie
RE-PIE is Turkey's first alternative asset management company that was authorized by Capital Markets Board of Turkey to establish alternative investment funds in 2015. With our top-quality management team that has many years of professional experience in various markets, it is our privilege to serve our investors to generate best in class investment returns in accordance with their risk perceptions and return expectations in line with our well-structured investment process and risk management guidelines. We aim to provide new funding opportunities and resources for Turkish Capital Markets in order to enable new investments and to grow steadily by increasing our fund size with wide range of products in various asset classes. Re-Pie is a full-spectrum asset management company since 2020 and manages various fund types.
About Drake Star
Drake Star is an award-winning global tech investment bank that has completed over 400 transactions since 2013. Drake Star team of over 100 senior professionals across offices in New York, London, Paris, Munich, San Francisco, Los Angeles, Berlin, Geneva, Dubai*, and Singapore* focuses on mergers & acquisitions and corporate finance services worldwide in Consumer & Retail Technology, Digital Media, FinTech, Mobility & Sustainability, Software/SaaS, Digital Services, and Industrial Tech sectors.
Drake Star is the marketing name for the global investment bank Drake Star Partners Limited and its subsidiaries and affiliates. In the USA, all securities are transacted through Drake Star Securities LLC. In the USA, Drake Star Securities LLC is regulated by FINRA and is a member of SIPC. Drake Star UK Limited (FRN 942020) is an appointed representative of Kession Capital Ltd (FRN582160), which is authorized and regulated by the Financial Conduct Authority. © 2022 Drake Star Partners Limited.
Inquiries
For further inquiries, please contact: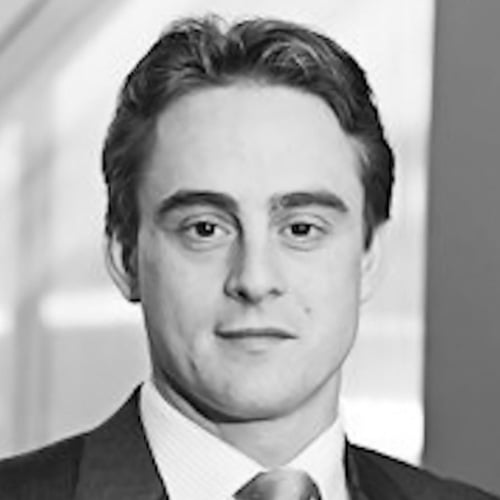 Full
Biography
Eric Ward
Managing Partner
Software/SaaS
Consumer & Retail Tech
Digital Media
London